Australian Traveller reader Noel Bird sums up what he likes best about Rural Australia.
Favourite aspect of Rural Australia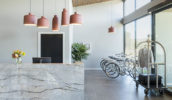 AT Reader Noel Bird from Boreen Point in Queensland has hit the nail on the head when it comes to summing up the quintessential outback experience.
Rural Australia. The Outback, the Bush beyond the Black Stump – who knows where one ends and the next one begins? The far blue hills, the waving spinifex, the red dust and the endless sky – who needs the big-city smog, the high-rise buildings, traffic snarls, road rage, workaday blues? Out there in the real Australia, you realise why many of us came over here in the first place. Doesn't matter where we're going or when, for me and my wife it's always the back roads. At night, maybe a hidden rest area by a creek, a secluded cabin in a forest or a quiet bush pub where we can enjoy a beer or three with the locals.
The bush town that, for us at least, brings back the most vivid memories is White Cliffs in northwestern NSW. Most tourists drop into town for a day or less, while they check out an opal mine or two, the opal museum, PJ's Underground Motel and maybe the solar power station if there's time. Then it's on to the next stop on the guided tour, perhaps Menindee Lakes or Silverton. We were lucky – in need of urgent repairs to our 4WD, we were in no great hurry, so we stayed for five or six days. Long enough to get a glimpse of the real White Cliffs under the tourist surface.
How to sum up White Cliffs in just a few words? Can't be done, so here's a snapshot.
Freewheeling in a friendly local's old bomb, down the hill to the pub – why bother to switch it on, fuel economy's great, and who needs rego anyway? An entertaining and informative tour of Australia's first operational solar power station by retired engineer, Bill. An invite to Bill's amazing hobbit-home in the hill, a former opal mine, interior walls fully lined, floors tiled and carpeted, on four to six levels with a spiral staircase from the living room to the upper quarters.
Later, to cap it all, a moving rendition of "Smoke Gets In Your Eyes" by Bill on his electronic clarinet, all of this 20m under the ground. Back in the public bar we're sharing a beer with John, a chatty but rather inquisitive local. John seems very keen to know what I do for a crust. After a few more rounds, he finally gets it out of me: "Well, between you and me, I'm with the Child Support Agency." A deathly hush falls on the bar. John leans over and whispers, "Jeez, mate. Don't let that get around, or you'll be bloody lucky to get out of here alive!"
Strange, but after that conversation every bloke we met in town was "just John, mate" – except of course for Bill, who was a bit too old to worry, being already at the age for grandkids.
We eventually picked up our repaired HiLux and reluctantly left town, thankfully still alive but with the contented feeling that we'd managed to get under the skin of a unique, but in many ways typically Aussie, community. Here's to Bill and all the various Johns of White Cliffs: no worries, mates, I retired myself a few years back.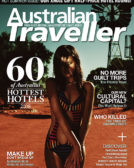 Enjoy this article?
You can find it in Issue 18 along with
loads of other great stories and tips.