A hotel review of the Milton Park Country House in the NSW southern highlands.
To the Manor Born
By Rhonda Talbot*
(*Hotels and resorts reviewed by Australian Traveller are visited anonymously by our writers, who pay their own way)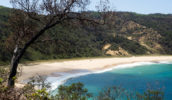 Return to the turn of the 19th Century with a stay at the Milton Park Country House in the NSW Southern Highlands. 
In the early 1900s, Anthony Hordern – of department store fame – purchased property at Bowral in the NSW Southern Highlands and built the magnificent manor house and entrancing garden that stands today as the Milton Park Country House Hotel. The estate proper totals 340 hectares, the hotel and garden of which occupy a mere 12. The remainder is working land, complete with cows gently grazing on the long, green Southern Highlands grass.
Despite its 47 rooms, including seven suites, the hotel retains the feel of an opulent Victorian stately home. The library is filled with contemporary and antique volumes, which you're invited to peruse while enjoying the deep, comfortable sofas and chairs in the sitting rooms. In the colder months – and it sure can get cold in Bowral – the large, open fires light up the Manor with a warmth and comfort impossible to replicate via artificial heating. Board games are available, or perhaps a game of snooker in the well-appointed billiards room. In the warmer months, it's popular to have meals or evening drinks on the terrace enjoying the fresh highland air.
Although the hotel regularly hosts weddings and conferences, there's little or no intrusion on other guests – the arrangement is reminiscent of one of those rambling old houses built like rabbit warrens, with rooms and areas hidden one from another.
The guest rooms are surprisingly large and are furnished in French provincial style. The suites have open fireplaces and spas. Some even have grand four-poster beds. Several of the common areas have a more formal feel, with a mixture of genuine and reproduction Victorian furniture of the highest quality. The ambience is serene and interesting, a visual delight; portraits and old scenic paintings dot the walls. The corridors are adorned with collectables from days gone by and countries far away.
All the rooms have views, whether it's of natural bushland, rolling hills or the charming courtyard garden with a large fountain – a favourite watering hole of local lorikeets. Although close to Bowral, Milton Park is far enough away for the town to be distant, unheard and unseen.
The bathrooms are large, but I'll never get used to the shower-over-bath arrangement; it's a small criticism, but I always feel unsure clambering in and out of a shower in a tub. However, the charming bathroom furnishings, reinforcing the French provincial feel, are a real plus. Cosy bathrobes are provided for guests.
The staff at Milton Park is delightful – there's a feeling of true country welcome and generosity. The structure of the house means that the reception desk is unobtrusive and informal; refreshingly, you can actually sit down while completing the obligatory information.
The gardens of Milton Park carry echoes of the famed Secret Garden, with many ancient trees and private areas with tiny fountains and arbours, magnificent for relaxing ambles. The park itself has a walking track for those who want to hike, and the kitchen staff is happy to prepare personal picnic baskets. There's also croquet and bocce for genteel outdoor exercise.
The indoor heated pool is surrounded in its own pavilion by wicker lounges and beautiful Trompe l'oeil wall murals; clean and sparkling with unusual dark tiles, it takes on a mysterious old-fashioned appearance. Lunch service can be provided there, so that guests can enjoy a meal on the porch area.
But the jewel in the crown for Milton Park is the newly commissioned Day Spa. A stunning facility completed in July, it includes an enormous whirlpool spa, steam room, sauna and a staffed, state-of-the-art gym. You can opt to pay for a session with the onsite personal trainer or, as a hotel guest, you can use the facilities at no extra cost. A full range of beauty therapies is available, including massage, mud wraps and hydrotherapies. There's even a large room for hair and make-up, perfect for the bridal party. Weddings are a common garden event and Milton Park employs a fulltime wedding planner to assist. The two floodlit tennis courts adjacent to the spa are due for resurfacing in the near future, and a tennis pro is available.
With a population of more than 10,000, Bowral combines a historic country town feel with city amenities. The main street holds many shopping delights, from odd clothing stores to fascinating gift and gourmet food emporiums. Scattered among the stores is an eclectic mix of restaurants and cafes for locals and travellers. There's no shortage of exploration potential in the Bowral-Mittagong-Moss Vale area – the Bradman Museum, Fitzroy Falls, the annual Tulip Festival, local wineries and plenty of golf courses and horse riding areas are but a few.
Back at the Manor, it's sheer delight to enjoy a drink before dinner in the intimate wood-panelled bar before moving on to Hordern's Restaurant, which offers an array of interesting and satisfying meals. The style is fresh local produce with a slight French influence in an uncomplicated set two or three-course deal. The wait staff is attentive and non-intrusive, the service excellent. In fact, after I declined an entrée in order to properly indulge in desert, the chef – so that I wouldn't be uncomfortably bored – sent out a complimentary taste of the soup of the day. Such a thoughtful idea. The warm smoked salmon is superb, the char-grilled pork tenderloin and aged, grain-fed beef fillet are mouth-watering, and the selection of house sorbets is startling.
A breakfast buffet is made available in the conservatory, a delightfully airy and light-filled room overlooking the pool pavilion and garden. The buffet isn't huge by city hotel standards, but it's tasty, with herbed scrambled eggs and fluffy pancakes among the standouts. The food is refreshed frequently, an important aspect sometimes ignored by larger establishments.
Milton Park is the epitome of relaxed sophistication, making for the perfect romantic weekend. But for those merely seeking a Southern Highlands bushwalking, sporting, gourmet or shopping weekend – or all of the above – there's certainly no disappointment.
DETAILS: Milton Park Country House Hotel
Theme: "To the Manor Born"
Where: 95km south of Sydney on the M5
Size: 47 rooms, four types
Service: Excellent, friendly, country style
Cuisine: Fresh local produce, French influence
Room service: Until 9pm, restaurant menu
Outlook: Rolling hills, bushland and magnificent old garden
Children: Welcome
Disabled facilities: Wheelchair accessible room available, common areas and restaurant wheelchair accessible
Inclusions: Gym, spa, sauna, steam room, pool, billiards, library
Exclusions: In-room movies
Fee: From $315-$610 one night including breakfast, better rates for two-night packages
Thumbs up: Spectacular health spa
Thumbs down: Shower over bath. Some signage issues on driveway also caused confusion
CONTACT
Milton Park Country House Estate
Horderns Road, Bowral, NSW 2576
Phone: (02) 4861 1522 Email: info@milton-park.com.au Website: www.milton-park.com.au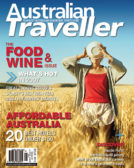 Enjoy this article?
You can find it in Issue 13 along with
loads of other great stories and tips.