Sometimes it's all too easy to become jaded with life in the fast lane – the girls, the cars, the bars and guitars . . . if this happens to you, there is a cure. Wollongong.
Wollongong is TISM's Groundhog Day. Every time we visit, it's the same: we play atrociously, lose money and go home depressed. Perhaps we've been missing the real Wollongong, so this time we enlist some local help and – just to be certain – we check out the Tourism Wollongong website, so we know what to look out for . . .
"Whatever your budget and preference, Wollongong has accommodation to suit!"
Due to "Budget Constraints", our Manager spares no expense finding cheap accommodation. We arrive smack bang in the middle of blue-collar residential nowhere, at what appears to be a set of Housing Commission flats, the proprietor of which has no record of our reservation. Fortunately, due to the fact that surely no-one actually stays here, she manages to "squeeze us in".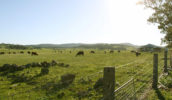 "Check out the sample itineraries we have designed to make your Wollongong experience even easier!"
There's nothing to do, nowhere to go, and, because the road crew has taken the only Tarago (see: "Budget Constraints"), no way to get there. We shuffle around the streets like Mormons looking for their bikes until, attracted by an encouraging whiff of smog, we find the main highway.
"Wollongong's cultural mix is reflected in the excellent selection of restaurants and cafes, all offering a high standard of service and cuisine!"
Lunch! We stumble upon a pub, untarnished by modernity or, alarmingly, customers. Our publican appears to be "multi-tasking", which explains the telltale aroma of burning emanating from his kitchen. One charcoaled frozen patty encased in stale loaf-ends and tomato off-cuts later, we find ourselves contemplating that all-too-familiar disappointment remedy: hitting the piss.
"Wollongong is gaining an international reputation for its excellence in the arts!"
The venue for tonight's artistic excellence is Waves Nightclub. Waves isn't actually near any waves. The name probably refers to the procession of rock bands that have stiffed at this venue, a list that will undoubtedly be one larger after tonight. Waves reminds us of the suburban beer-barns of our youth – cavernous, gaudily lit, with all the soul of a hospital ward and staffed by bouncers only too keen to perform a little rhinoplasty on the run, plus ample car-parking space for the locals to do donuts and some amateur kickboxing. Full of gristle and beer flatulence, and not a little germinating resentment, we arrive as late as we can for sound-check, but it's still not late enough.
"Wollongong has a mild, sunny coastal climate!"
The interior of Waves is dark, cold, and reeks of last night's vomit. We're not late enough for sound-check, because sound-check is never on time. (Rock definition: "sound-check" is not for bands to check their sound. It's for bands to stand around an empty venue for hours on end while a kick drum is repeatedly played at crushing volume to "test" the PA, followed by a mad scramble in the last five minutes to actually play a song, which always sounds like shit, at which point the house doors open and you have to stop.) Resident TISM "wild man" Ron Hitler-Barassi, who hates touring, is clearly becoming agitated. We meet some fans. To the intense surprise of no-one, they are not attractive, scantily-clad young females wishing to take a plaster cast of their favourite TISM member's engorged genitalia, but, in fact, a couple of blokes. Resident TISM "wild man" Ron Hitler-Barassi, who hates TISM fans of any gender, is not becoming happier. Relief arrives in the form of our aforementioned local tour guide – an acquaintance of bass player Jock Cheese. Although Cheese has a reputation for weird friends, this guy seems normal enough – a Wollongong lawyer, and apparently a bit of a fan, who cheers us immensely with a promise to show us the "real" Wollongong, a place he says is "Perfect for TISM."
"Wollongong's choice of restaurant cuisine is almost infinite, with a first-class selection of seafood restaurants along the harbour foreshore!"
At last! Someone who understands our deepening depression at being stuck in poo-town, and is spiriting us to some tiny, undiscovered Japanese restaurant where hauntingly beautiful yet traditionally deferential Japanese waitresses serve spectacularly prepared fresh local seafood in an intimate atmosphere of Zen-like tranquillity. Instead, we arrive at the only place in the Southern Hemisphere bigger than Waves – the Fraternity Bowls Club. This piece of "real" Wollongong is so huge it has North, South, East and West wings full of dining, gaming and sporting facilities, and presumably its own economy. Instead of deferential Japanese waitresses, we're greeted by a phalanx of bouncers hired from the same parole office as Waves, glaring in arm-folded suspicion as we join the chain-gang-like queue waiting to sign a row of huge, automated guest books – as if this were some kind of exclusive club, despite its capacity equalling the population of a third world country. Surprisingly the bouncers don't ask us to empty all our belongings into a tray, so we file on into this football stadium-sized monument to Wollongong's Italian heritage, past walls depicting local culture (ie framed Rugby jumpers) and into the bistro.
"For those of you wanting to keep up with the latest trends in dining, Wollongong is gaining an enviable reputation for the quality of its nouvelle cuisine!"
There's nothing nouvelle about the Fraternity Bowling Club Bistro. From the 20ft-long trestle tables to the carpet, curtains, and cafeteria-not-café décor, it spells "zimmer frame". The smell of impending death is all around. You wouldn't mention Japanese here – most of these fellas fought them. And as for the food, it's already coming out of one window as you order it from another. Resident TISM "wild man" Ron Hitler-Barassi, who hates people in general, is now muttering indistinct threats under his breath. We eat in virtual silence. And this place is "perfect for TISM"?
"Add it all up, and Wollongong's location, climate and lifestyle engender an amazing choice of recreational activities!"
We're back at Waves after another bout of disappointment-drowning, and at least six members of TISM want to string our tour guide up by a length of gaffer tape. There is a funereal atmosphere, except for resident TISM "wild man" Ron Hitler-Barassi, who hates TISM, and has now officially turned into Jack Nicholson from The Shining, running around backstage yelling obscenities and windmilling furniture over his head. On we go, not wearing our full, specially created giant oil-painting headgear, essentially because we couldn't be bothered. A tuneless, drunken performance follows, to an audience numbering less than those onstage. Some weeks later, we are to receive a bill from the venue for sundry dressing room damage, for which we are certainly guilty as charged, but not for pooing in the pot plants, which someone apparently did. That's more the style of New Kids On The Block (or "Kids New On Block" as we preferred to call them for the more delightful acronym) – legend has it they used to leave a freshly deposited stool in the middle of every dressing room. Now that's what real rock stars are like. Pity they never visited Wollongong. I know the perfect place for them.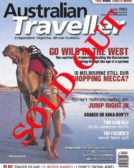 Enjoy this article?
You can find it in Issue 2 along with
loads of other great stories and tips.