There's no shortage of things to do in Australia. If anyone knows that, it's us…
However with such a breadth of things going on around the country, it can sometimes get a little overwhelming to separate the champs from the chumps. You're busy people, we get it.
To help you out, we have collated a guide of the best-goings-on for the month of November, helping you plan your calendar accordingly. Thank us later.
NSW
Summer Happy Hour just got a whole lot happier with Opera Bar launching a $1 Oyster Hour to run throughout November.
Yes, seafood lovers, you read that correctly. Every weekday from 6 – 7pm, those keen to get their fix can head to the waterside venue, surrounded by the stunning Sydney Opera House, Harbour Bridge and city skyline.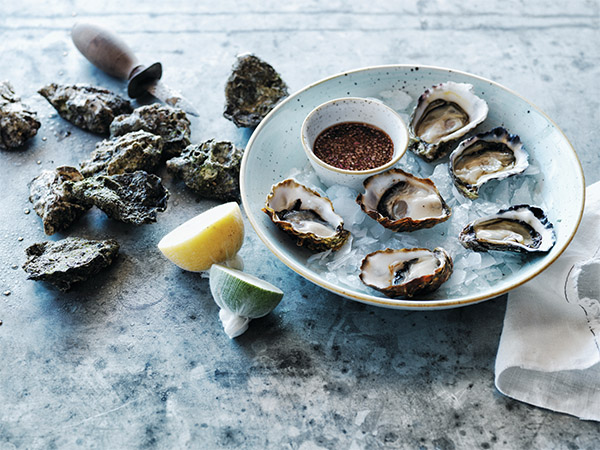 The all-star lineup features Bells Island Oysters from Wallis Lakes in NSW which will be shucked to order at their pop-up oyster bar.
And, it wouldn't be a truly Australian happy hour without drinks. Guests can also enjoy two special Grey Goose cocktails for just $15: Le Grand Fizz, a refreshing summer spritz made with Grey Goose vodka, St Germain elderflower liqueur, fresh lime and soda; and the Good Gander, an Opera Bar favourite made with Grey Goose vodka, Pimm's, limoncello, ginger ale, strawberry and mint.
See you there.
In the culinary world, Matteo is a name synonymous with incredible Italian food, style and energy.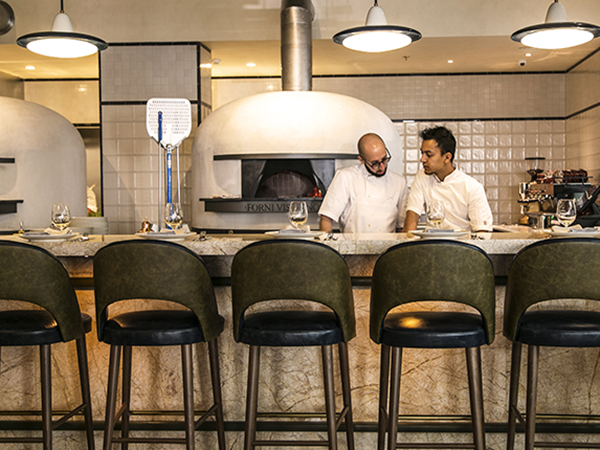 With an already established offering in Double Bay, the brand spanking new Matteo Downtown venture brings different aspects of the Italian lifestyle to Sydney.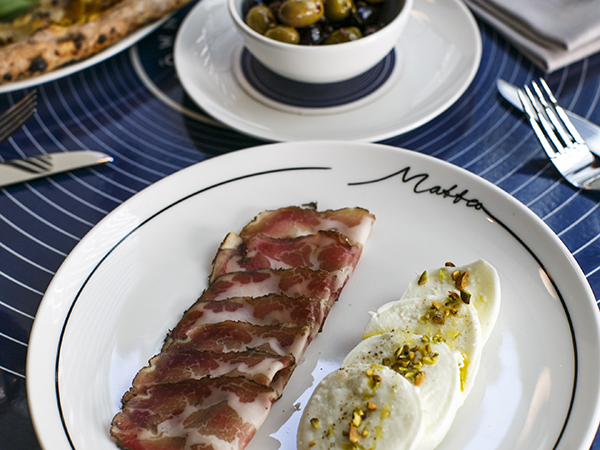 While Double Bay presents the relaxed vibe of a coastal Positano postcard, Downtown captures the refined, fast-paced and sophisticated essence of the city.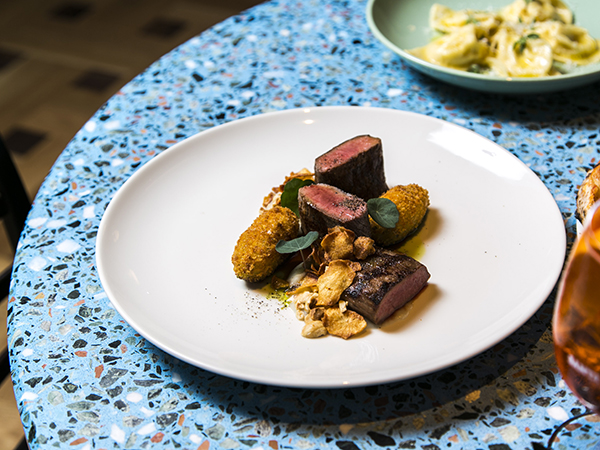 The restaurant is open all day for breakfast, lunch, dinner and drinks – plus, an Aperitivo hour where any drink off the menu will come with a plate of free snacks.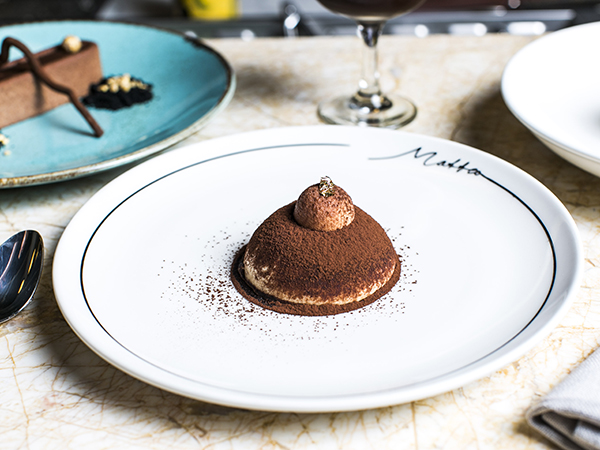 The menu is as extensive as it is varied, spanning an array of antipasto, cheeses, pasta, meat, wood-fired pizza and seafood, here to satisfy the palate of any picky eater.
Renowned Sydney hospitality group Applejack is expanding its Sydney offering, giving keen diners the chance to taste a little lived-in luxury.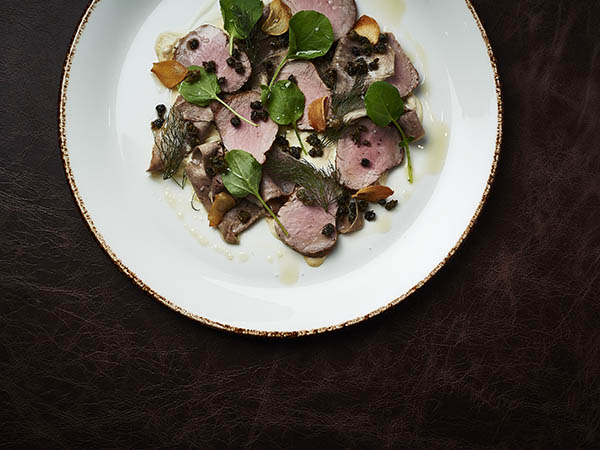 60 Carrington Street is now home to Bopp & Tone, a Sydney-made restaurant and bar with an Australian menu worth celebrating.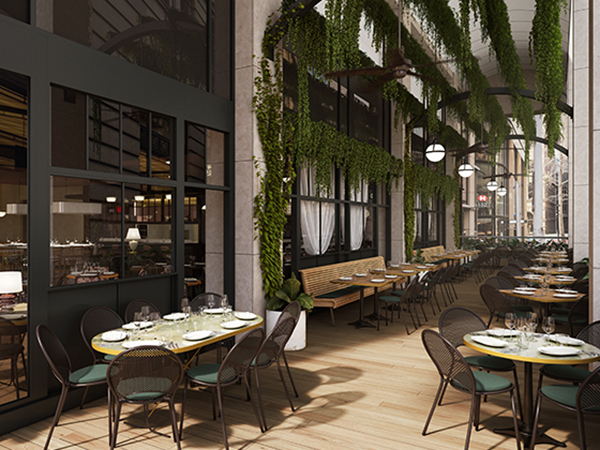 The space embodies everyday opulence and grandeur, complete with the kind of welcome and relaxed atmosphere that will send it straight to the top of your favourites list.
6 November: Rockpool dining group celebrates Melbourne Cup
Searching for some ideas on where to celebrate the Melbourne Cup in Sydney this year? Rockpool Dining Group has got you covered with restaurants offering everything from gin gardens and lawn parties to exquisite set menus…
Fratelli Fresh Darling Harbour is celebrating race day at its inaugural Melbourne Cup lawn party, with bottomless cocktails, live music and DJs, and several outdoor TVs promising prime race viewing.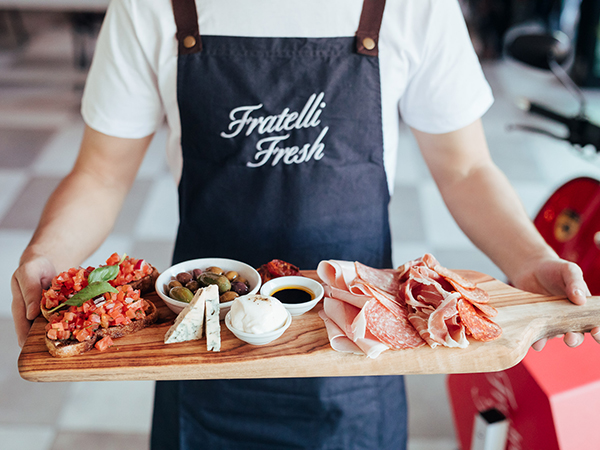 The Argyle in The Rocks is transforming its iconic cobblestone courtyard into a spectacular gin garden this Melbourne Cup day.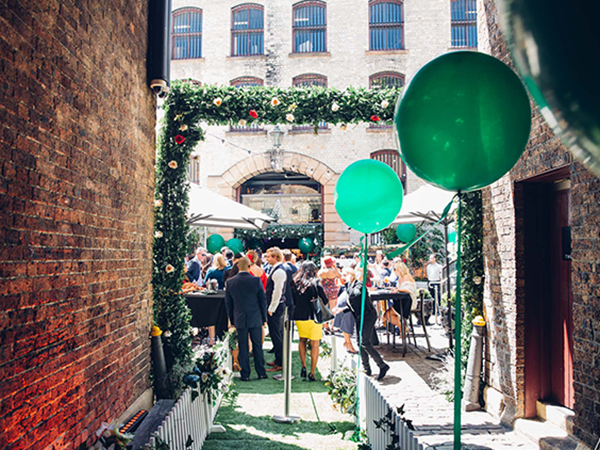 Ease your way into the Melbourne Cup festivities with a contemporary Japanese, à la carte menu at Saké Restaurant & Bar The Rocks and Double Bay. Each restaurant is also offering two Melbourne Cup packages featuring a special six-course menu.
El Camino Cantina in The Rocks is hosting a Tex-Mex fiesta with free chips and salsa, a tasty à la carte menu and Sydney's biggest margaritas.
A Taste of Sydney Collective is here to transform the way you think about food festivals.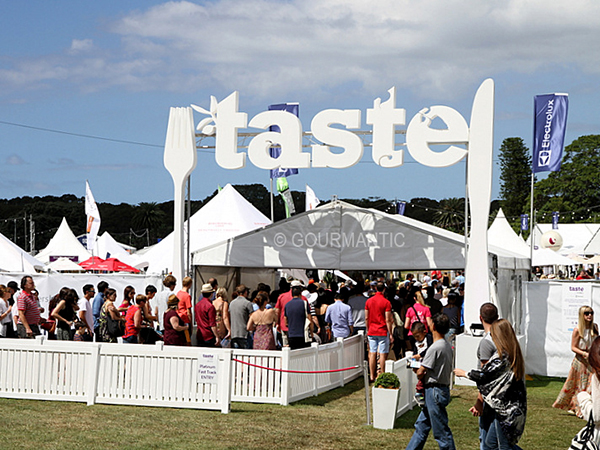 Running over four days, the event features a curated roster of local and national chefs, restaurants, artisans and performers engaging in themed collaborations.
Visitors will be plunged into an interactive culinary adventure, whereby selected chefs will change each day, as well as the music, atmosphere, fringe events and overall vibe.
Those lucky enough to have been to Lord Howe Island will be familiar with Capella Lodge: the island's premium boutique accommodation offering. And it just got a whole lot better…
The lodge has recently reopened after a $4 million refurbishment, featuring just nine contemporary suites.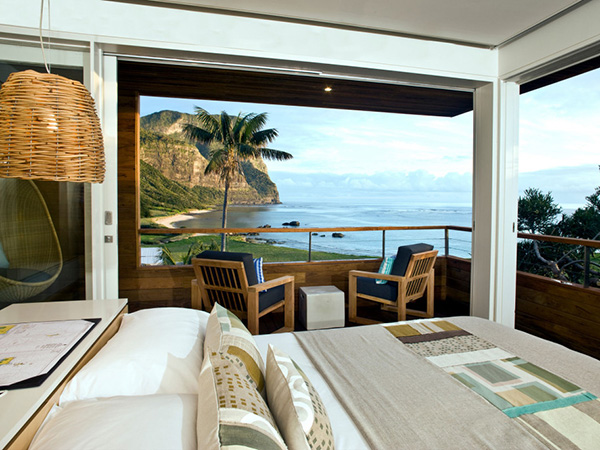 The updated suites have a range of additions such as heated plunge pools and daybeds, and are the perfect jumping off point to explore one of Australia's secluded paradises – where only 400 tourists are permitted at any one time.
Thought authentic Asian street food in the Blue Mountains was too tall an order? Think again.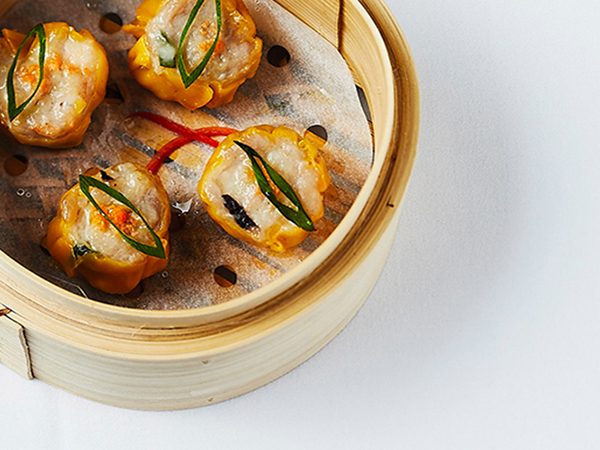 The newly opened Miss Lilian Teahouse at Lilianfels Resort and Spa in Katoomba is the answer to all your craving woes.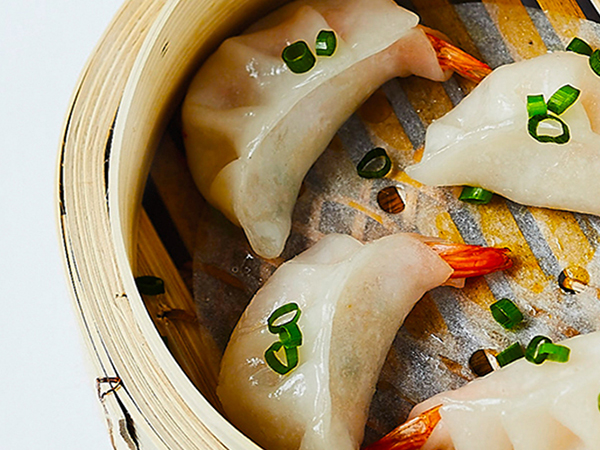 Inspired by the au naturel setting of the Blue Mountains, Miss Lilian infuses the finest regional produce with the rich authentic Asian flavours we all know and love.
Kerrie Hess Monochrome exhibits at the Langham
Good news for fans of fashion illustrations because renowned fashion illustrator, Kerrie Hess, has just announced her very first Sydney art exhibition – Kerrie Hess Monochrome.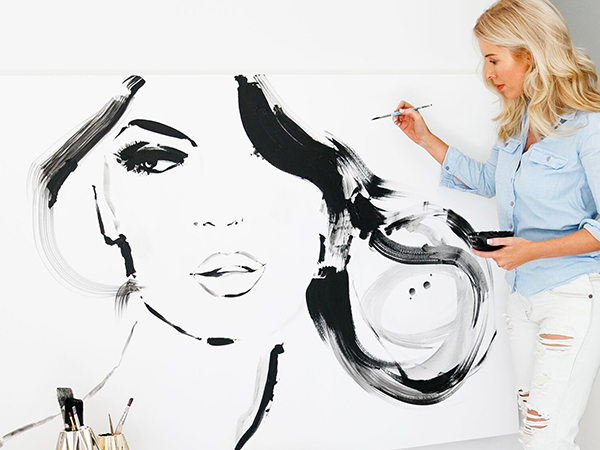 Inspired by Kerrie's time in Paris, her exhibition will feature 24 original works, and some never before seen coloured, acrylic and oil pieces.
View the works between 11–25 November at the Langham Sydney.
TAS
Outside of the oh-so-famous Champagne region, Tasmania is widely recognised as a mini-home for premium sparkling wine. It is becoming a place of increasing importance to the island's wine producers, with sparkling wine now representing around a third of total wine production.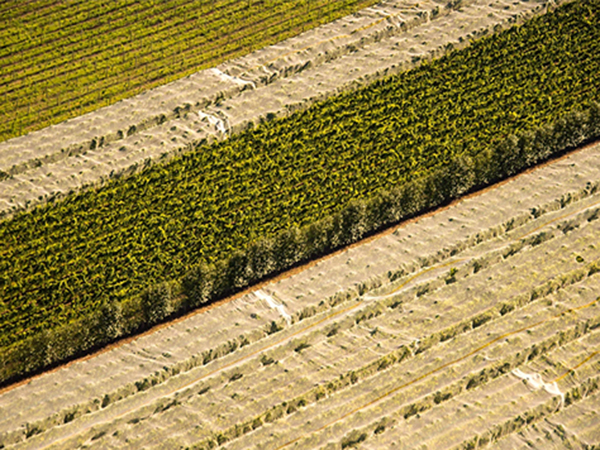 The sparking 'Effervescence Tasmania' weekend – located in Hobart on 11 November and Launceston from the 16–18 November – serves as a celebration of the world-class sparkling wines emanating from our great southern state.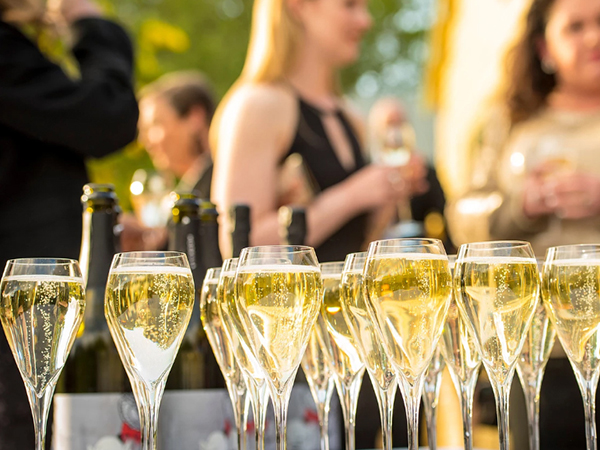 It's no secret that Tasmania has become world-renowned for its fine wines, boutique beers and ciders, exquisite produce and food. And the Bicheno Food and Wine Festival is here to showcase that.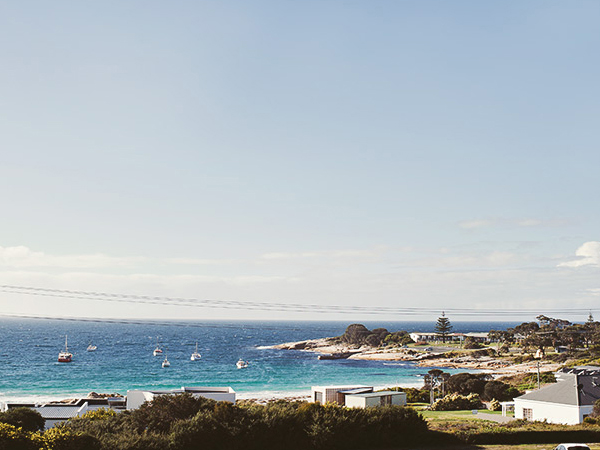 The festival's primary goal is to promote local produce and producers, and it has therefore sourced stallholders who offer high quality-food and drinks produced on, or sourced from, Tasmania's East Coast.
Attend a cooking class, enjoy a few quiet moments in the Waubs Bay gallery, brush up on your wine game or simply eat until you cannot eat any longer.
The only thing more exciting than the thought of the festive season, is the thought of being able to get all your Christmas shopping done at the one place…
With over 124 stalls featuring the handmade arts, crafts, food and creations of Tasmanian artists, the Etsy Local Made Christmas Market provides enough variety for you to tick every person off your list.
Running on 17 and 18 November at the Derwent Entertainment Centre, entry and parking are both free. Now you have no excuses, really.
QLD
You may have heard of Dom Pérignon. You know, the global leader in prestige Champagne? How about Lizard Island – the iconic resort on the Great Barrier Reef?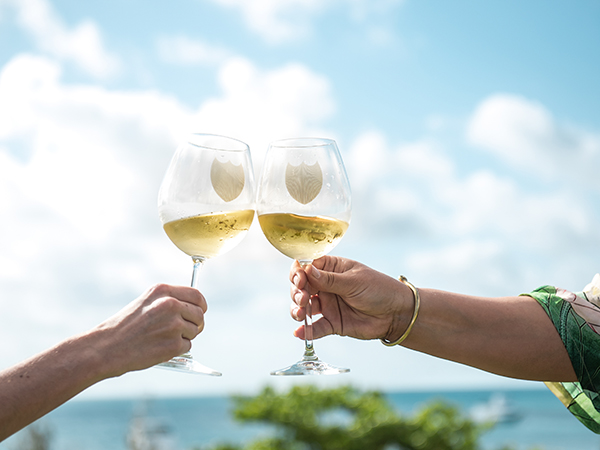 Well now you're acquainted, here is some news that your luxury bucket list will appreciate.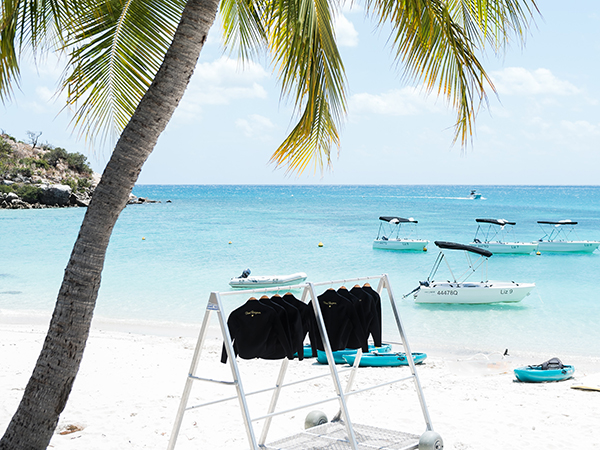 The two offerings have announced a new partnership in the form of a series of experiences known as the Dom Pérignon Retreat.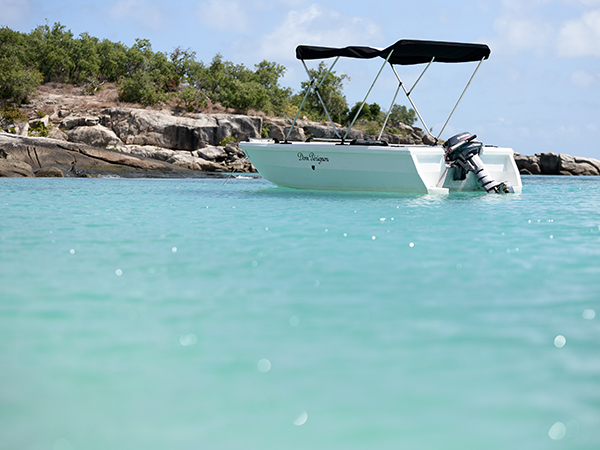 The package includes an opulent suite upgrade, a private snorkel tour of the Great Barrier Reef, an idyllic beach picnic (featuring lobster rolls paired with some 2009 Champagne), dinner under the stars, Dom Pérignon silk pyjamas, Dom Pérignon scented candles and custom beach towels that can be enjoyed at any of the island's 24 private beaches.
3 November: Chinatown street markets
If authentic Asian street culture is your thing, the Chinatown street markets will be right up your alley.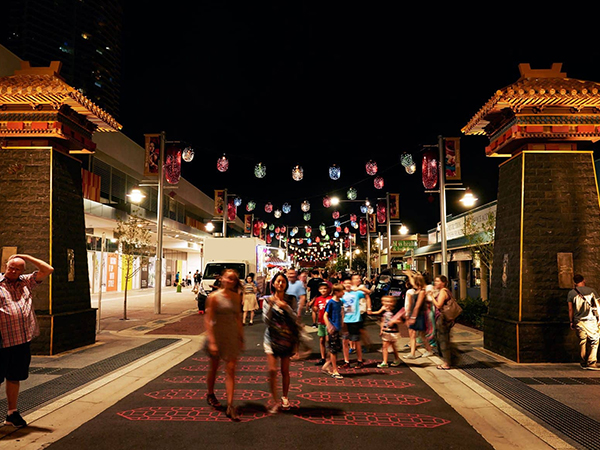 Come 3 November, Gold Coast Chinatown – in the heart of the Gold Coast CBD – will come alive with Asian culture, children's activities and entertainment.
The markets will offer a blend of cuisines from across Asia, against a backdrop of already established restaurants.
4–10 November: Eco Fashion Week Australia
Now in its second year, Eco Fashion Week collaborates with designers, artists, activists, community, media, businesses and educational programs, as well as local governments, to raise awareness of environmentally conscious fashion in Australia on a global level.
From 4–10 of November in Port Douglas, attendees are invited to change their perspective on fashion through exclusive informative discussions, exhibitions, hands-on workshops and incredible runway shows. Get ready. Also taking place in Perth from 15–21 November
10–11 November: Bonjour French Festival
Forget the expensive airfare, the most exciting multicultural festival is happening right here on the Gold Coast.
On 10–11 November, the Bonjour French Festival will be taking over Broadbeach.
Expect great performances, a French market, as much Champagne as you can drink, plus there's even talks of a Guinness World Record attempt…
Find out more here.
Here's some trivia for you, did you know that Cairns hasn't had a new five-star property built in 20 years?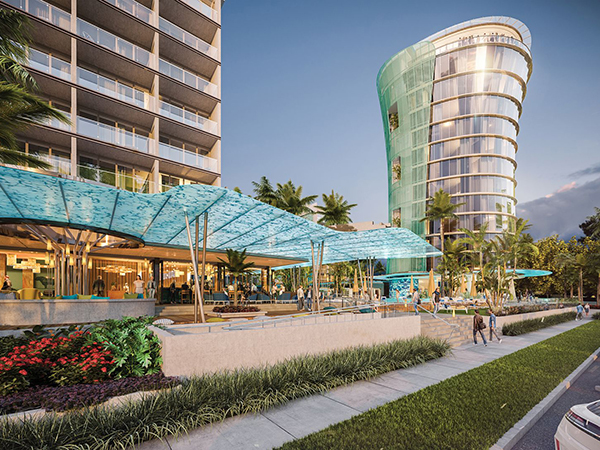 Enter Riley, the newest addition by Crystalbrook Collection, the first of three 'personality-led sibling hotels' opening up in the Cairns region within a 14-month period.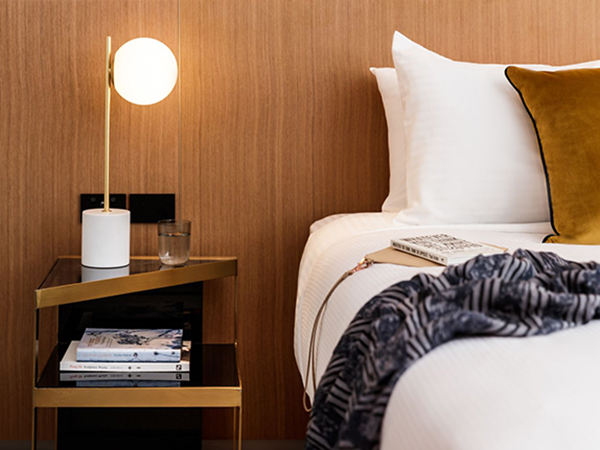 The property itself has 311 rooms focusing on living for now and being your best self. Chill out in the lagoon pool and private beach, relax on the rooftop bar, and have dinner at one of the three onsite restaurants.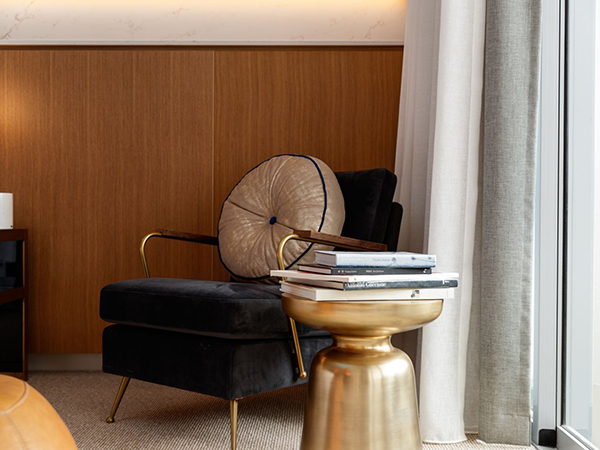 If that doesn't get your holiday vibes going, the first week of opening will see Riley donate all of its profits from room bookings to Citizens of the Great Barrier Reef, a local charity. Naww, a hotel with a heart.
ACT
Trigger Design is bringing exhibitions back to the National Film and Sound Archive's heritage building with a stunning redesign of the hit Heath Ledger: Life in Pictures, straight from the Art Gallery of WA, on display until 10 February.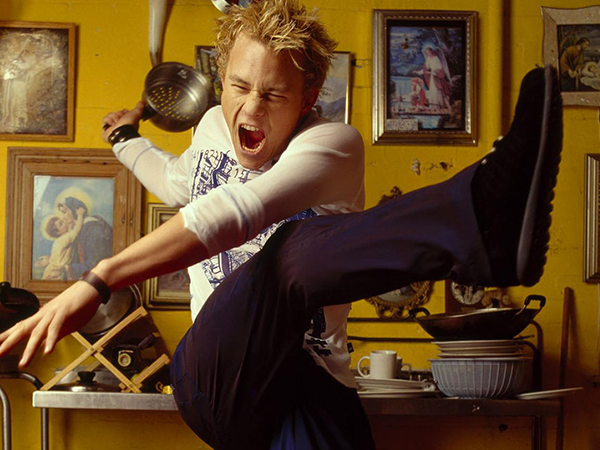 And for one night on 9 November, art and cinema lovers can enjoy the retrospective with exclusive discussions on behind-the-scenes work and a walk-thorough with the design team.
Get your sugar skulls ready people, because Dia de los Muertos is coming to Canberra.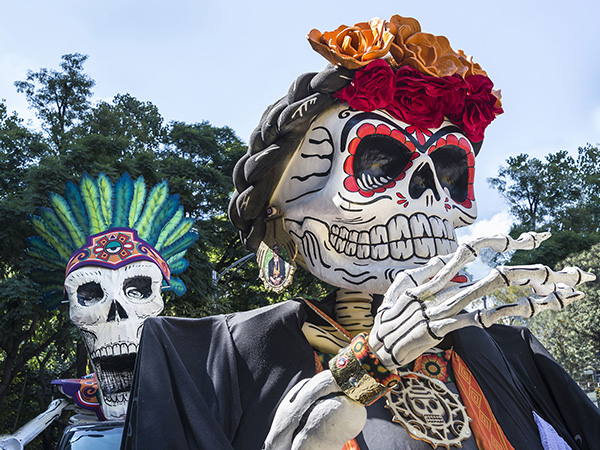 Experience the excitement of a Latin American fiesta with live music, cultural performances, food stalls and a piñata for the niños.
Learn about Latin culture while snacking on traditional pan de muertos and other Mexican favourites, then take this all-day festival into the night with performances from Latin DJs and bands.
Award-winning chef Ben Willis is a name you may have heard before.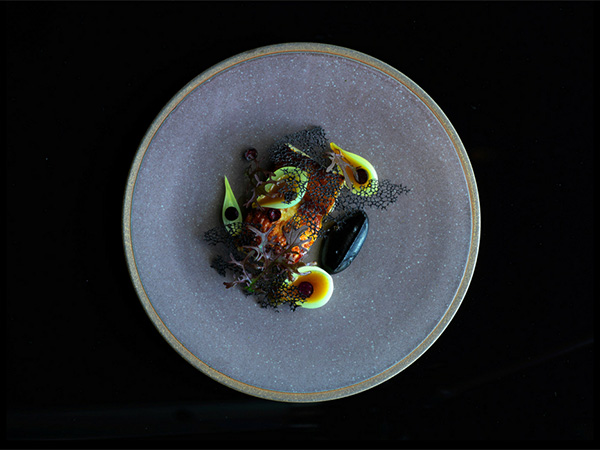 And for one night only, Ben has curated a dinner celebrating the best of local food and contemporary designers.
You'll get the chance to meet interior designer Lisa Capezio, kitchenware designer Gretel Harrison and ceramic artist Chris Harford – all of whom have collaborated with Ben for one night of culinary bliss.
Vic
Get your glamping festival fix at Victoria's beloved Lost Lands where you can indulge in food, drink and camping, all while enjoying your musical favourites.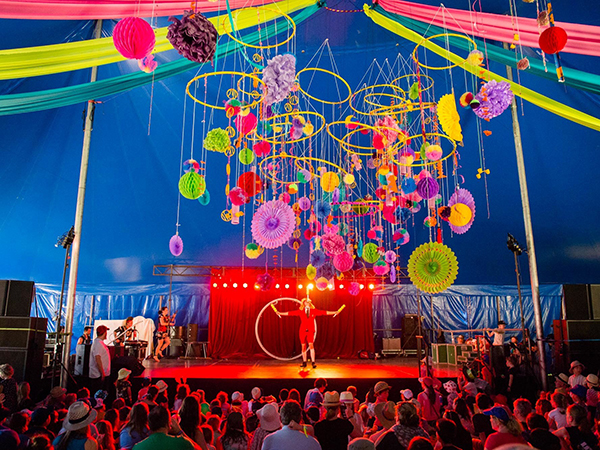 This festival hotspot was deemed 'best new event 2016' by Concrete Playground for its immersive experience delving into music, arts and sustainability. This year it takes place at the stunning Werribee Park Mansion Hotel.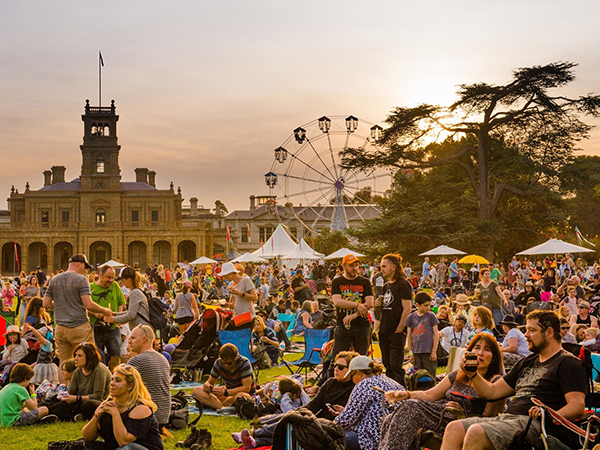 Local food trucks and installations will line the festival while local musicians take the stage.
Make the most of the Melbourne Cup long weekend by indulging in the best wines and gourmet food from the Surf Coast, Moorabool Valley and Bellarine Peninsula.
Toast to the Coast's two-day event will offer guests the chance to taste, drink and eat their way through award-winning wineries amongst the picturesque Geelong vineyards.
It's a true celebration of the Geelong wine region and a must-visit event for you wine lovers out there.
Watch the cattle judging, devour a Pluto pup and enjoy a day at the Kyneton Show.
Now in its 158th year, Kyneton knows how to put on a great show that makes an exciting day for everyone.
Experience rural life with animal exhibits, ute mustering and carnival rides, and some new twists at one of Australia's longest-running agriculture shows, just outside of Melbourne.
Need to restore and refresh before the craziness of the summer holidays? Us too.
The Live.Love.Life festival offers a revitalising line-up of events throughout three days featuring local food, wine and arts.
Engage in wellness workshops like meditation, gardening, yoga and art therapy to relax and find your centre.
If you want to truly escape the city, visiting Clunes Agricultural Show is sure to give you that hometown feel.
But don't worry, this show won't have you visiting the same wood splitting and face painting you might remember from way back when.
Although the classics are here, take your time at the show to a new level with the latest installation of a food and wine pavilion, Cobb & Co coach rides and a bar, barbecue and live band on show night.
A fun-filled weekend of food and wine in the heart of the Macedon Ranges wine country? Count us in.
Thirty boutique and family-owned cellar doors will open to everyone celebrating at the Budburst Festival this year.
Less than an hour's drive from Melbourne CBD, take in the incredible Victorian scenery while indulging in delicate sparkling wines, sophisticated chardonnay and award-winning pinot noir lovingly produced using age-old techniques.
Music lovers, prepare yourselves for a nine-day celebration of the best of Melbourne's music scene.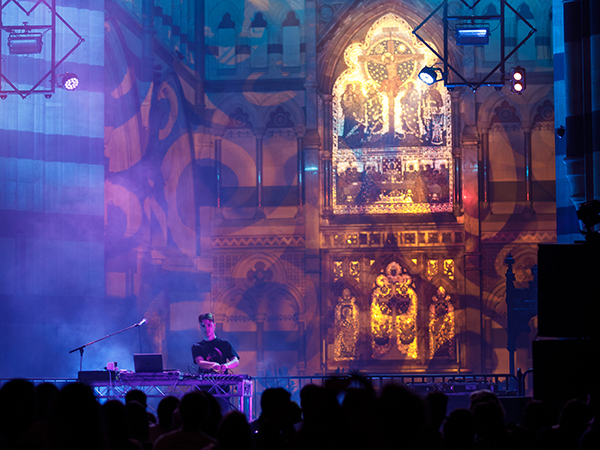 MMW is teaming up with independent promoters, venues, labels and businesses to create an event that celebrates the connection between music, people and places.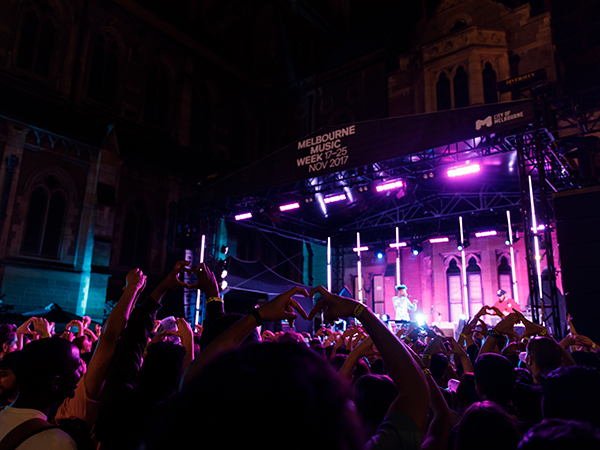 If you love your music in every way, shape or form, this is the place to be come November.
WA
One of the latest creations out of WA is Kaleidoscope festival, back in its third year to once again transform Joondalup into a wonderland of illumination and art.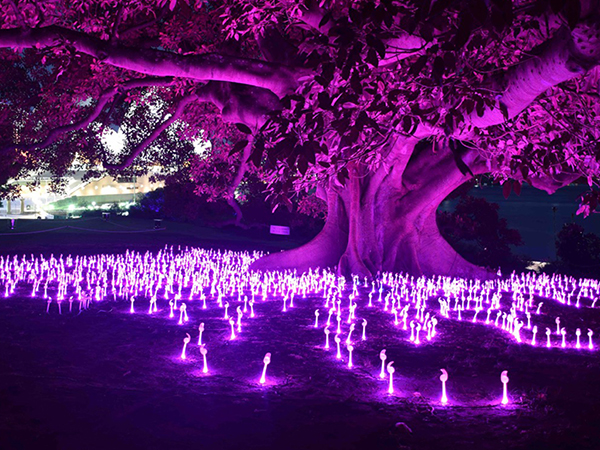 Over four nights, Joondalup's city centre will become an interactive entertainment hub with music, food and creative, interactive experiences.
Enjoy a vibrant evening under the glow of incredible light-art installations.
Support local businesses and residents all while indulging in the best of Scarborough's local food, drink, live music and pop-up shops.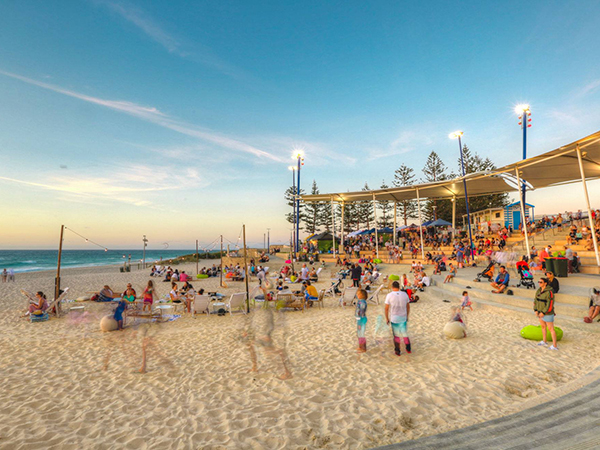 The Scarborough Beach Association has partnered with local artists, restaurants and retailers for a new annual festival designed to support local business.
Scarborough Sunset Markets make for a beautiful evening sea-side where everyone comes together for a wonderful evening to support Scarborough.
One of Australia's biggest al fresco beer festivals is back and better than ever.
Enjoy a full weekend packed with 50 Western Australia signature craft brewers, cider makers and distillers brewing exclusive drinks just for you.
No festival is complete without local street food and live music and this festival brings you a food and booze-filled weekend.
Nothing can come between us and our fluffy four-legged friends, and that's precisely why the Top Dog Film Festival was created.
The festival showcases the bond between dogs and their owners through an indie film tour across Australia, landing at the State Theatre Centre of WA in November.
Enjoy two hours of the most inspirational, heart-warming and entertaining films about man's best friend.
Enjoy a warm spring day under a blanket of stunning jacarandas at the Rotary Jacaranda Festival.
This festival takes over Applecross village each year to offer families the chance to enjoy food, drink and entertainment from 145 stalls throughout the park.
Entry is free but donations are encouraged – it's a great cause and a great day out.
NT
Arguably the most loved media source across Australia, Errol Parker and Clancy Overell are taking their show The Betoota Advocate Roadshow Spectacular, well, on the road.
The Betoots will give you 90 minutes of that satirical social commentary we have all come to know and love at Darwin's Entertainment Centre on 4 November.
Expect to see the boys tackling those hard-hitting subjects like the housing market, what this week's prime minister is up to and the goings on of downtown Betoota.
Hungry? Good news, the Buddhist Society of the Northern Territory is hosting its second annual International Food Fair.
Open up your senses and explore food from around the world including Vietnam, Sri Lanka, Myanmar, China and Thailand. Bring the kids along as there will be a heap of activities and performances to keep them entertained.
Eat, be and be merry.
After winning this year's season of I'm A Celebrity Get Me Out Of Here!, Australia's queen of comedy Fiona O'Loughlin is heading to the NT.
On Thursday 29 November, those keen for a good laugh can head to the Darwin Entertainment Centre to catch Fiona's greatest hits of comedy, a selection of the most popular stories and jokes from her astounding career on stage, screen and now, in the jungle.
SA
There's nothing like a birthday for an excuse to get the wine flowing. And this month, South Australian winery Henschke celebrates 150 years of family winemaking.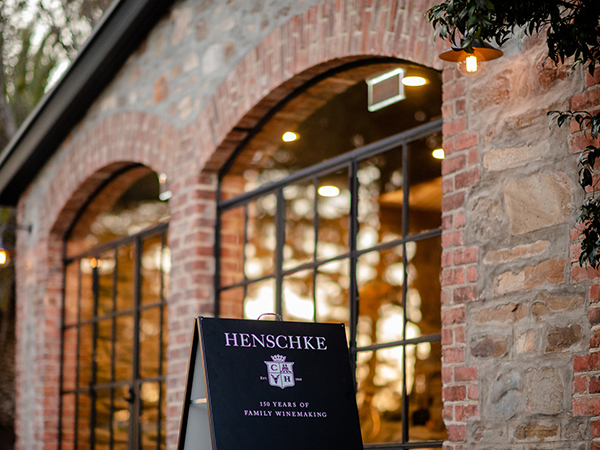 In honour of the milestone, the Henschke family have released the latest vintage of their prized Hill of Grace Shiraz, and a new book, Hill of Grace: 150 Years of Henschke Under Southern Skies, which details the fascinating history of the six generations who have crafted the celebrated wines.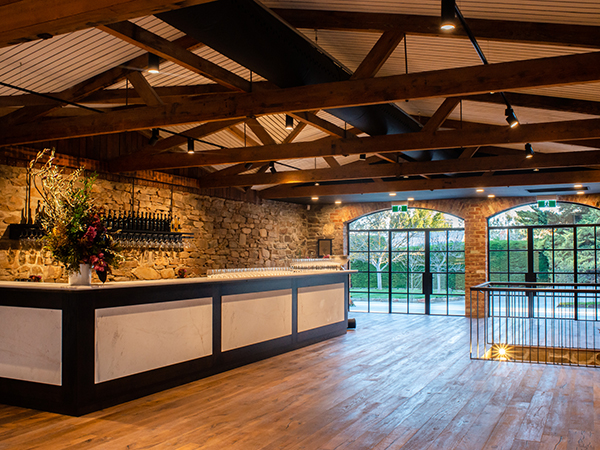 Find them at Henschke Cellar Door in Keyneton, or via their website.
Adelaide hosts Feast Festival, a celebration that encourages a diversity of ages, genders and sexualities to come along and partake in some super fun activities. There will be drag shows, picnics, crafternoon activities, talks and education, art exhibitions and everyone's favourite – bingo!
Feast is a not-for-profit LGBTI Queer Arts and Cultural Festival designed to open up a safe and inclusive platform for members of the LGBTI community to express themselves.
So come along and get amongst it!
Ahh, the mighty Murray, Australia's largest river and inspiration for many an Aussie poet. Now it's your turn to be inspired.
For a limited time the PS Marion (restored to its 1897 glory) is heating up the steam and hosting short cruises, showing off the gorgeous Murray and the beautiful flora and fauna that call it home.
The Paddle Steamer Marion departs four times a day and has a sweet selection of teas and wines on offer so you'll never go thirsty.
All aboard!