Had we happened upon this converted Victorian terrace, the combination of colours may have sent even him into a state of unexpected confusion.
Beyond the front door are tessellated tiles, red carpet and pink walls. At reception a copy of Medusa's severed head by Caravaggio hangs above a fireplace. There are Fritz Hansen chairs. For first-time visitors this panoply will confound even those who profess a level of sanity.
The whole place, somehow, works a treat and fits seamlessly with Sydney's hip Darlinghurst – often compared to New York's Soho.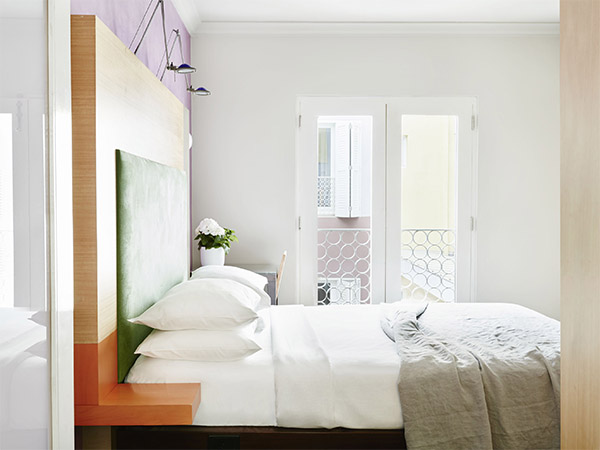 As such, it's extremely popular with creatives, including designers and advertising types. Kylie, reportedly, once stayed in room 207.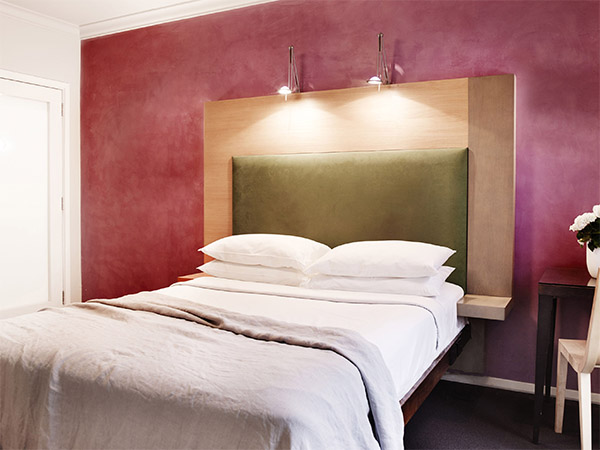 The originality is carried over into the 17 rooms, all of which have a funky clash of colours. Feature walls are finished with polished plaster. Four rooms have balconies that overlook a bright, Tuscan-inspired courtyard and a bespoke water feature.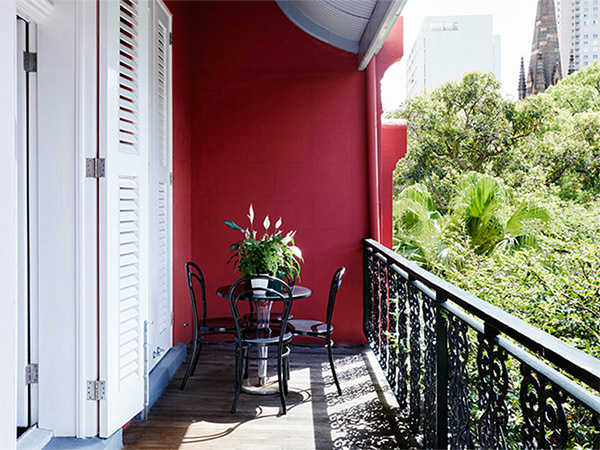 Some rooms have rustic timber shutters. Room 206 has a large balcony facing the street. What appears to be a built-in wardrobe is an unusual highlight in that it's a wonderfully designed bathroom. Aveda products are standard throughout, as is high-speed wireless internet. A true boutique, pets welcome.
The Details
The Medusa: The Medusa, 267 Darlinghurst Road, Darlinghurst, Sydney
Phone: (02) 9331 1000 website: www.medusa.com.au
Rate: $270 Deluxe Room at rate: $202
Hotels and resorts reviewed by Australian Traveller are visited anonymously by our writers who pay their own way.