An AT reader has stumbled across perhaps the best Italian food this side of Tuscany – Bar Reggio

My Favourite . . .

. . . Italian Restaurant
Bar Reggio, 135 Crown St, East Sydney (02) 9332 1129




AT reader Jo Shambler has stumbled across perhaps the best Italian food this side of Tuscany.


Waiting for tables in restaurants isn't something I generally choose to do, but for a seat at Bar Reggio, in Sydney's Little Italy district just off Stanley St, I will – for however long it takes. The quality of the food is well worth it. Plus, you can spend any waiting time watching the flurry of activity around you, and really get a feel for what the restaurant is about. Not only is the atmosphere lively and fun, especially when there's a birthday involved, but the food is sensational. Better than any meal I had in Italy when I went there.


Meals are delivered with a smile and with speed, and they're so cheap! My partner and I regularly eat ourselves into a stupor (our favourite is the rocket and parmesan salad, the creamy bacon and mushroom pasta, topped off with a large peperoni pizza), easily enough to satisfy two – and we struggle to break $30. So don't be put off by all the people waiting outside for this fantastic Italian experience. You can't book, so just put your name on the list when you get there, then either sip your BYO bottle of wine in the queue and watch the pizzas churn out of the oven, or pop next door to the pub while you're waiting. I never fail to have the best evening there, and with nearby restaurants struggling for patrons while Bar Reggio has 'em waiting on the footpath, you know they're doing something right.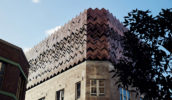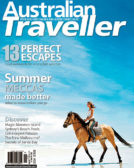 Enjoy this article?
You can find it in Issue 12 along with
loads of other great stories and tips.