Gifts for mum: uplift, flow and calm.
Australian Traveller tips the scales in your favour this mother's day.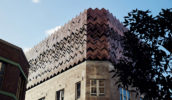 It's that time of year again, when mothers around the world rejoice as they get wonderfully thoughtful gifts for their special day. Saucepans, ironing boards or vacuum cleaner anyone? It's not easy giving to a mother-who-has-it-all and, we hear, even the good dependable old sock is fast going out of fashion as a token of your appreciation.
As a travel magazine, we think some time away from the kids and housework is in order. Our tip won't stretch your budget or require lengthy planning – and you don't even have to try and pass off spaghetti Bolognese as a five-star meal or knit her a hat with flowers on. This Mother's Day, take the easy option and let mum hang ten – AT recommends surf lessons as a treat for mothers everywhere.
Standing up on your board for the first time and riding a wave – even if it's only foaming drivel – is the most fun you can have with a wetsuit on. And Australia's one of the best places in the world to get into the flow. It doesn't matter if the water is getting colder, getting out there is fun!
Autumn's a great time to learn, too, as there aren't too many onlookers, and generally more consistent waves. This is a good way to give mum a mini break from the kids and breaks all clichés. And who knows, if she enjoys the lesson, she might have just found a new hobby – outsurfing the kids in no time. And if you live near surf champ Layne Beachley's homebreak, you're lucky: Manly Surf School (www.manlysurfschool.com) is giving away free surf lessons to mothers for every lesson purchased for their kids. A sneaky way to get the kids one and pass it off as a Mother's Day gift, we know, but it needn't dampen mum's enjoyment. Just make sure you don't send them at the same time; worrying about the kids will hardly make her more balanced.
And speaking of balance, we reckon hot air ballooning might be just another fantastic treat for mum. Not only will it help her mood by getting away from the kids – children aren't allowed on hot air balloons due to safety concerns – but the relatively fast rise of the balloon (and seeing the kids turn into tiny specks on the shrinking ground) will give her an uplifting feeling. And the ensuing traditional champagne breakfast will make sure she stays in a good mood all day. If you love your mum, send her up to heaven – in a wicker basket.
AT recently discovered this gem during a trip to Sydney's Campbelltown. (Not a spot normally known for its many attractions to Sydneysiders.) But a hot air balloon trip at sunrise magically transformed the countryside below into a dreamy impressionist painting.
If you live in the Sydney region, take advantage of brand new Rydges Campbelltown's package deal here.  We were surprised at the outstanding quality of service, accommodation and breakfast alike. And mum might enjoy her weekend away even more when she hears that Hugh Jackman has slept in the hotel's beds.
A hot air balloon trip is a great gift for mothers across Australia. Just do check she doesn't suffer vertigo before you book the flight.
And if you do take advantage of Rydges' package deal, make sure you plan in some extra time for mum to have a heavenly pampering session across the road at Oceana Spa (www.oceanadayspa.com.au). You know you're onto a good spa when you feel a serene calm coming over you just by stepping inside its treatments rooms. Oceana backs up its aesthetic appeal with an endless list of treatments, well-trained therapists and use of only the purest – and, may we add, most exotic – ingredients.
But, of course, not all mothers may be lucky enough to get to go to Campbelltown this Mother's Day. So, check out our list of top spas around the country here and spoil mum rotten. She'll come out smelling as fresh as a daisy. And who cares about a negative account balance, if you can make mum's day?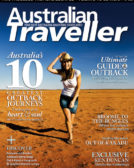 Enjoy this article?
You can find it in Issue 21 along with
loads of other great stories and tips.