A quiet pocket of Sydney was once home to Australia's first international airport and harbours a fascinating history, finds Imogen Eveson. 
The placid waters of Rose Bay in Sydney are disrupted only when a seaplane comes in to land and take off again; whisking highflyers away for joy rides over the city, or to leisurely lunches on Palm Beach or the Hawkesbury River. The Sydney Seaplanes base sits a stone's throw from the waterfront fine-dining institution, Catalina – its name a nod to Rose Bay's surprising history.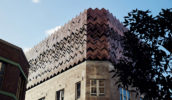 On 5 July, 1938, an Empire Class flying boat departed from here: Australia's first international airport. It was bound for England, and marked the start of the golden age of Australian aviation, when modernity and luxury combined. Over 10 days – with 30 stops along what would become known as the 'Kangaroo' route – passengers enjoyed a first-class service, including breakfasts of grapefruit, steak and pineapple juice and an onboard wine cellar. But the novelty didn't come cheap; tickets were far beyond the reach of most Australians, at a price that was equivalent to an annual salary.
The service was suspended in 1942, as war took hold and the planes were requisitioned by the air force. By the time normal life resumed after the war, land-based aircraft had developed exponentially and flying boats were looking increasingly anachronistic. Sydney, though – and its ample waters – remained well-placed to exploit their assets, and so began a new era for the flying boats.
Their sights were now set on Australia's east coast and surrounding South Pacific destinations. Matthew Holle, curator of the Museum of Sydney's 2008 exhibition Flying boats: Sydney's golden age of aviation, recalls his earliest memory of these aircrafts, landing in a lagoon on Lord Howe Island. "As we touched down a huge plume of water covered the window so much so that it felt like we were underwater," he says. "We then taxied to a mooring and were greeted by islanders in a tender who brought us ashore to the most unspoilt island in the Pacific." Holle's parents worked on the flying boats at the Rose Bay terminal. His mother, Margaret Bellingham, was a hostie when she met Holle's father Noel, a maintenance and flight engineer.
The work took the family far and wide, as flying boats remained commercially viable and affordable – much more than they had been in the '30s, at least – until the mid-1970s. And while a ride with Sydney Seaplanes today might not take you as far as Fiji, Noumea or indeed England, it's still a thrill. The terminal at Rose Bay hosts a small museum dedicated to the flying boats and their fabulous history, and Holle recalls some idiosyncratic incidents that have become the stuff of legend: "One pilot was flying to Hayman Island and was about to touch down when a huge whale surfaced directly in front! They quickly pulled up and went around before successfully alighting. Another time a pilot – who was more used to flying land planes – was returning to Sydney and forgot he was in charge of a flying boat. He was making an approach to a runway at Mascot when the first officer leaned over and reminded him they had no wheels, only a hull. After pulling up, they were finally on the water at Rose Bay. He thanked the first officer, saying 'I would have looked a damn fool had I attempted that landing'. He was so embarrassed he quickly turned around and stepped out of the door without looking, and splashed straight into the harbour."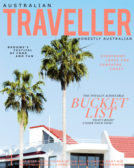 Enjoy this article?
You can find it in Issue 76 along with
loads of other great stories and tips.