Darwin and its surrounds have a wild, exhilarating beauty awaiting those who venture up this far (Words: Lara Picone).
The breeze exhales its penetrating heat onto sticky skin and eyes drift to the impossibly azure waters beyond Darwin's Waterfront.
It's beautiful, but you can't help feeling deeply frustrated. For sweltering tourists, gazing from Survivor's Lookout is akin to pining for an unrequited love, because slipping into that cooling water is nothing more than a maddening fantasy.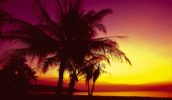 The sun is partly to blame; it so cruelly enhances this beguiling, untouchable scene, yet the inviting waters that skirt Darwin and dissect into the Northern Territory aren't for people.
They're jammed with the peril of crocodiles, sharks, and box jellyfish. All creatures only too obliging to end your life, one grisly way or another.
Just one of those creatures is enough to severely threaten your frail human existence but, no, Mother Nature has deemed these waters so pure that she's set a diverse panoply of formidable guards to keep watch over her glittering, topaz diadem – consigning us to land or hulking, metal boats.
Like the lactose intolerant staring longingly into ice-cream parlours all summer long, it's impossible not to feel this is a huge injustice.
Survivor's Lookout
Survivor's Lookout has played host to more than its share of the unfair. It's here where Darwinians found the best view of approaching horror in the form of 188 Japanese bombers on 19 February, 1942.
Then, in 1974, it provided a vantage from which to survey the second decimation of the town, following Cyclone Tracy's near-complete destruction.
Tearing through Darwin with all the rage of a woman scorned, Tracy refused to behave as other cyclones do and, instead, criss-crossed her ill-intent through town, rather than sticking to a reasonably straight line.
Carnage ensued and once the much-diminished townspeople had collected themselves, the question loomed as to whether or not they should bother rebuilding at all.
Happily, they chose to rise again, albeit with a very distinctive '70s style.
Original tenants
Long before these events wrought their misery, though, the original inhabitants, the Larrakia, or saltwater people, had likely stood on the same site with bemused terror as Dutch ships appeared on the horizon in the 1600s.
Again, the Larrakia watched on when, a lazy 200-or-so years later, the British HMS Beagle turned up. Commander of the ship John Celements Wickham dubbed the place Darwin (apparently unaware it already had a name that had served it for thousands of years) in honour of his mate, Charles, who had hitched a ride on one of the Beagle's earlier voyages.
It seems that for the people who've always called this cul-de-sac of the Northern Territory home, danger and change has habitually arrived via the sea.
John Hart of Walk Darwin bestows his local and historical knowledge to eager visitors as they join him on a stroll through the city's streets.
Learning lessons from Cyclone Tracy
A fountain of anecdotal and factual stories, John tells how in Larrakia lore, events like Tracy serve to give the people of the area a swift clip on the back of the head.
"As if to say, 'Wise up, you fellas, you're growing too fast and stuffing it all up'," tells John.
Looking back toward the high rises of the eagerly expanding city it's easy to wonder if another clip on the head isn't going to be forthcoming. One person who won't be bothered by this is Ruben James Jones.
"If the world turns to shit, I'll be right," laughs the Wildlands Wetlands Safari guide as he ferries a boatful of tourists along Corroboree Billabong, about an hour from town.
"I'll just go and live with my people out in the bush. I'll live off the land." Ruben, who is of half Aboriginal and half English descent chuckles to himself as the day-trippers exchange uneasy looks, as if the fact their survival might depend on a supermarket had never occurred to them.
Rapid fire croc stats
But, more immediately, their survival depends on a sheet of tin separating them from a four-metre-long saltwater crocodile. Soaking up some rays on the muddy banks he's so big and prehistoric that he looks like he should be exhibited alongside a dinosaur in some natural history museum.
Lenses zoom, excited chatter rises and a yellow eye swivels lazily to take in the boatload of fleshy tourists. Dinner for months, if he could be bothered. Luckily, he can't.
"Their jaws move three times quicker than your eye can pick it up, folks. And one tooth has 600 kilograms of crushing power – that's one of 60!"
Ruben rapid-fires croc stats at the group while reversing back into the billabong to see if he can rustle up some more napping reptiles. "They have their favourite spots," he says.
Weaving through a cattle station twice the size of Singapore, the billabong's water is still and glassy in the early morning. Darters perch on logs, spreading their wings, like flashers opening a trench coat, to dry them in the morning sun.
A jabiru (Australia's only true stalk, incidentally) elegantly makes its way across the banks and a sea eagle with a wingspan of two-metres silently glides overhead.
It's all so serene, even the seemingly sleeping crocodiles, that it's easy to slip into ambivalence about the dangers.
How to run from a crocodile
Yet, it's told that fishermen have been plucked from the back of tinnies, hapless tourists are frequently being eaten, and Ruben has been chased by more crocs than he can count.
To that, he helpfully dispenses advice to run when in pursuit, "It's an old wive's tale that you have to weave when you run from crocs," he says,
"I've been chased by crocs for 20 years and not once did I stop and think, 'hang on, I'd better chuck a right in here'." Good to know.
The possibility of an errant croc sits uneasily when diving into the deep, inviting pool at Wangi Falls in the Litchfield National Park, further along the way from Corroboree Billabong.
In the dry season, crocs can't find their way to this popular swimming hole, where Darwinians and tourists alike can finally cool down away from water-dwelling assassins.
But in 'the wet' when banks burst and land is bridged by water, crocs can find themselves washed up here – hence the Fall's closure to visitors during the season.
Today, it's the dry season, but even repeating this fact mantra-style provides little assurance as the warm, clear shallows give way to a cold, dark-green abyss.
What lies beneath
Imagination turns to what lies beneath, but some hardier souls have conquered this thought to swim out to the base of the falls where they frolic around the downpour.
Looking up at the soaring rock face from the safety of the far bank, it looks as though a kindly giant has used his bare hands to force apart the rock, forming two cracks for water to cascade down and providing humans with a safe spot to cool off.
Palms, ferns, gum trees and ancient cycads spring up in vivid greens, guzzling the fresh water and providing a photogenic contrast to the imposing rust-red rock. It's an effect not lost on the local tourism body, which provides poolside wi-fi so swimmers waste no time uploading their memories to social media.
On the drive back to town, the brilliant-green foliage of new growth pops against blackened trunks burnt by fire. The colour palette never fatigues, which is just as well considering the hope of spotting a wallaby requires eyes to be peeled at all times.
The frontier city
Wallaby eye-spy is only interrupted by turn-offs to Katherine, military barracks, and roadside airstrips, which all serve as a reminder that Darwin is, at its heart, a frontier city.
Be that a frontier to the endless red dust of the outback or the first line of defence against external aggressors.
Like all frontiers, it draws an eclectic mix of people, from soldiers to opportunists, and others looking to shed an old life.
Darwin embraces them all, along with everyone else who drifts in and out to glimpse life at the Top End.
Mindil Beach sunsets
There's no better place to experience this buffet of cultures than at Darwin's famed Mindil Beach Sunset Markets, where they come with deck chairs, strollers and guitars slung over shoulder for the evening light show.
While the beat of bongos lends a steady rhythm to market-goers and sweet, savoury smoke lures the hungry, the beach fills like a stadium as punters stake out a patch of sand.
They come to watch diamonds sparkle across the water as the sun yields to night, lighting up the beach in an evolving array of colours from precocious pinks to soothing mauves.
You may take your life in your hands to swim in Darwin's waters, but this frontier city offers a spectacular compensation in her sunsets.
The details
Staying there: Oaks Elan Darwin – Just opened this year, these self-contained apartments are located in the centre of town and well-equipped with everything you need for a Darwin jaunt – especially a sky-high pool. 31 Woods St, Darwin
Eating there: Seoul Food – Set beneath the Oaks Elan Darwin, this Korean-inspired restaurant fires out dishes that match perfectly to Darwin's warm, tropical climes. The oysters and wagyu are must-trys. 31 Woods St, Darwin.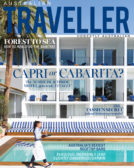 Enjoy this article?
You can find it in Issue 65 along with
loads of other great stories and tips.