Just like Kakadu only closer (to Darwin that is) and croc-free. Take a day trip to Litchfield National Park and hop from one beautiful plunge pool to another – there's no better way to get in the wild.
In the rivers, billabongs and waterholes of the Top End there is pretty much one simple rule: don't swim unless you want to become a crocodile snack. Thankfully, the waterfalls and river pools of Litchfield National Park are the exception to this.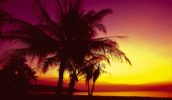 Here, there are several major freshwater swimming holes fed by beautiful waterfalls, most of which are open for swimming and almost all accessible by conventional 2WD vehicles. You can visit all of the most spectacular ones on a day drive from Darwin.
The first thing you'll see when you enter the park is a large group of "magnetic" termite mounds – 2m-high blades, all aligned north-south to keep the inside of the mound cool against the heat of the sun.

The road now climbs to the top of the Tabletop escarpment, making access to the waterfalls that plunge over its edge relatively simple.

Buley Rockhole is the first turn-off: a chain of spa-like pools linked by small waterfalls. It's one of the most popular places to swim the park.

Next stop is Florence Falls, where you can walk to a platform that looks out over the twin falls and plunge pool, and a few kilometres on is the 4WD-only track to the Lost City, a group of fantastically-shaped eroded sandstone towers.

Continue on, stopping to look out over Tolmer Falls, to Wangi Falls, where two waterfalls cascade into a very large plunge pool set amid rainforest. It is the most accessible (and popular) of the swimming holes, and includes wheelchair access into the water.

From Wangi Falls, head north-west back to Darwin. This road is unsealed and may be inaccessible in the wet season, but it's very pretty with several shallow creek crossings.
Did you know? Litchfield was only made a National Park in 1986. For almost 75 years prior to 1955, the area was subject to tin and copper mining.
Getting there
Litchfield is about 100km south-west of Darwin. The park is generally accessible all year on sealed roads via Batchelor. In the dry season it is also possible to get to the park via the unsealed Cox Peninsula Road.  For swimming though, the best time of year to go between May and October, as some plunge pools are closed after heavy rains during the west season.
Along the way: There's plenty of jaw-snapping excitement to be found at Darwin's Crocodile Farm in Noonamah, home to more than 7000 crocs (and even some American alligators). And you can easily leave your worries at home as you float in the serene waters of Berry Springs while surrounded by lush woodlands. Drive through Rum Jungle (which became prominent after uranium was found there) before reaching the town of Batchelor, the stepping-off point for Litchfield. Before heading into the national park, the quirky Butterfly Farm in Batchelor is well worth a look for its wildly different colourful species. There's also a terrific feed (and no doubt some interesting local characters) to be found at the Rum Jungle Tavern.
Did you know? There's some speculation as to how Rum Jungle got its name. Some claim it's because a local hotelier ran out of all liquor apart from rum, others cite a group that passed through drinking 80 gallons of it. Either way, the town was named after an incident involving excessive rum drinking. Very Australian.
Lunch like a local
Dip into freshwater pools beneath gushing waterfalls, fish for barramundi in the Daly River, and explore the rugged Litchfield National Park on a guided tour with a local. Your Aboriginal guide will take you to meet the riverside community of Nauiyu, and even show you the bush medicine cabinet – pointing out the clever ways indigenous tribes used the region's plants, shrubs and termite mounds. You'll splash about in clear, natural pools – far away from crocs, of course. As for lunch, well, let's just say it's quite the spread – a feast of wild-caught barramundi, crocodile and kangaroo with salads, fruit, Tasmanian cheeses and fresh breads. See: ntitours.com.au, 08 8983 1434.
Further information: Litchfield National Park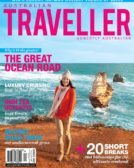 Enjoy this article?
You can find it in Issue 45 along with
loads of other great stories and tips.