Darwin's food markets are easily the most exciting in Australia, and Rapid Creek Creek Markets is the oldest and most authentic of the lot, finds .
It's early morning, but already pushing 30°C. The air is sticky, and the market smells of ripe fruit and spices. "Sawadee!" calls out a stallholder, crouched before her vegetables.
Hearing the Thai greeting, you'd be forgiven for thinking you were in Bangkok, but this is suburban Darwin.
Compared to the vibrant food market stalls in other countries, ours can be somewhat predictable. The standard 'multicultural' line-up of gözleme, Dutch pancakes, bratwurst rolls, paella, and bacon and egg rolls feels staged and boring.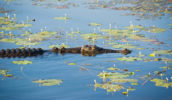 It's a different story entirely in Darwin.
It should come as no surprise that this cosmopolitan city, closer to Asia than Sydney, would host our most exciting and vibrant markets.
The oldest and most authentic of these are the Rapid Creek Sunday Markets.
Rapid Creek Business Village is your standard suburban shopping arcade on weekdays, 20 minutes' drive out of Darwin. But on Sundays, it transforms into a bustling slice of Asia.
From 3am, more than 50 stalls begin to set up in the dark along the shuttered shopfronts and in the carpark.
Predominantly South-east Asian, the stalls sell fresh fruit and vegetables and authentic food, most of it cooked at home and brought to the market. There's no pretensions, and no high price tags.
Out the front are fruit and vegetable vendors selling things you just can't grow further south. Spiky, pungent durians, the fascinating drumstick vegetable and its fragrant leaves, piles of shockingly purple dragon fruit, and big bunches of pandan leaf fill the air with their distinctive sweet-savoury aroma.
Inside, the arcade is dingy, crowded and bustling. You're pushed through the narrow opening by the mass of locals coming for their weekly fix, glimpsing banana fritters, bunches of kangkung (water spinach), an Indian spice shop, $2-a-kilo-mangoes and a man selling home-cooked Indonesian meals from an esky on your way through.
After you've stocked up on produce, head out to the carpark for more food stalls.
The pawpaw salad is a popular choice here. They only make one at time, pounded in a traditional wooden mortar and pestle, but everyone knows it's worth the wait.
There's an excellent curry laksa, and something you didn't realise your life was missing: roti wraps filled with beef rendang and crunchy, pickled salad.
Thai noodles, Hainanese chicken rice and Sri Lankan curries make it hard to stop at just one choice; before you know it, you're devouring your third breakfast of the day.
Wash it down with a tropical juice for spare change, then pick up some dessert to take on your way: perhaps mango sticky rice doused in coconut cream, kuih (steamed layered rice cakes in bright shades of pink and green), or cendol (a Malaysian specialty of pandan rice noodles and red beans in an icy soup of coconut milk and palm sugar).
Other markets close in the wet season but, just like the region it takes its cues from, the Rapid Creek markets are bustling year round – rain, hail or shine.
Rapid Creek Markets: when and where?
Every Sunday, 6:30am–1:30pm, Rapid Creek Business Village, 48 Trower Road, Millner, NT. rapidcreekshoppingcentre.com.au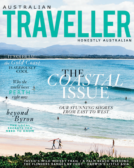 Enjoy this article?
You can find it in Issue 70 along with
loads of other great stories and tips.