Darwin's beach side monolith, the SKYCITY Casino Resort, features some of the best poolside rooms in Darwin. But, asks Jennifer Pinkerton, can tranquility exist alongside roulette
It's a sweaty Saturday afternoon and I'm scooting past a belt of Tiffany blue water en route to one of Darwin's most controversial locations.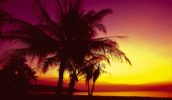 SKYCITY Casino appears on the southern end of Mindil Beach like the Egyptian-themed Luxor Hotel in Vegas. Huge, white and pyramid-shaped, it has a touch of the cruise liner-feel about it. This isn't a building that's trying hard to fit in with its surrounds – rather, it waves its jazz hands to passersby.
Depending on whom you talk to, SKYCITY's one of two things: obnoxious or luxurious. I'm undecided, but if, say, one were to base their opinion on merely looks, and perhaps a dose of slot machine stigma, one might be forced to admit that they were leaning towards the former.
With typical casino subtlety, the company's chief executive cites the 'fast-growing Chinese and Asian VIP gaming market' as the target audience for this alcove of villas. Thirty-two of them to be exact. The resort also boasts two 'VIP gaming super villas', a seafood restaurant, a day spa, and – wait for it – a lagoon with entry points from each of the lower level rooms.
Being a fairly fickle creature, this last selling point was enough to push me off my judgmental perch and into the resort waters below. But more on that later.
I join the reception line-up behind two ladies with leopard-print luggage and inhale the hustle and bustle. Bags are stacked beside the concierge. Three lo-fi receptionists in tan suits rhythmically issue keys.
Minutes later my skin is adjusting to the icy cool air inside my 'superior lagoon room', and I've got one leg in jeans, the other in bathers. The room itself is small, a bit unimaginative, but otherwise hard to fault. Two queen beds rest beneath silk-embroidered headboards, each decorated with subtle swirls of green, aqua and cream. The bathroom, clad in sand-coloured stone, is sleek and modern.
But there's no denying where the gold really lies – beyond the poolside doors. Outside, the room's split-level deck is arranged like an outdoor lounge room, complete with marine-hued cushions and chocolate cane chairs. Beyond a glass fence, two deck chairs beckon, along with – stop me now – steps trailing down to the lagoon. Quick – somebody cue Elvis' 'Blue Hawaii' and a cloud of calypso notes, would you?
The loop of water in front of the room demands one's daintiest breaststroke so dutifully, I swan past ('spy on') some fancy-looking VIP villas – where the leopard-print suitcases are no doubt being unpacked – then float to the main lagoon corridor. Under an arched footbridge, two muscular men in their 20s challenge each other to chin-ups.
The sun projects dappled shadows on the lagoon floor and I idle past the buff club towards the apple of my eye: the swim-up bar. A little like the resort itself, it's unashamedly cheesy… but irresistible.
Here, loved-up couples press foreheads and minted cocktail tumblers together. Five ladies gossip beneath cowgirl hats. "Look daddy, everything's turning to sand!" calls a tiny girl from the beach-end of the lagoon. It's fringed with deckchairs, baby palm trees and, yes, real sand.
Leap-frogging onto a submerged bar stool, I order a Pimm's and lemonade, delight in its cucumber-slice accessories, and return to my deck. Any reminder that I'm in Darwin or in a casino complex – humidity, horsey headlines, high heels, high rollers – dissolves with the afternoon light.
For a second I place myself on SKYCITY's executive board. It's my turn to present. "Gentlemen, ladies, we've pitched the resort all wrong. It's not about casino clientele."
Forget the jazz hands. This place is an escape. A little oasis for families, couples and friends. In a word: it's about the lagoon – and a luxurious, not an obnoxious, one at that.
The Details
The verdict
A mini-world of beachy serenity, without beach gaudiness. If you're in town to see Darwin though, this really is a resort – albeit a small one – so you may want to stay closer to the city and hence, save pennies.
The score
14.5: good, close to great.
We rated
The breezy resort restaurant, Cove, and adjoining day spa. Satisfied nods to the calamari and hand-cut chips in blue cheese aioli, as well as to the spa's one-hour facial, which included a foot, head and shoulder massage.
We hated
The room's air-conditioning failing irreparably during Darwin's sweatiest season, just before bedtime (though the overhead fan was a fairly good substitute).
Where
Gilruth Avenue, Mindil Beach, Darwin.
3km from Darwin CBD.
Contact
08 8943 8888; skycitydarwin.com.au
Suite swims: Other swim-out rooms
Pullman Sea Temple Resort & Spa, Port Douglas
Located on secluded beachfront in tropical North Queensland, the Pullman Sea Temple Resort & Spa is all about the pool. The two and three bedroom apartments have a swim-out design where you can step off your balcony into the adjacent lagoon pool.
Hayman Island
Noted as Australia's most awarded five-star resort, Hayman offers a unique, truly beautiful hideaway. It prides itself on being the ultimate beachside gateway to the Great Barrier Reef. Pool access rooms allow guests to enter the resort pool from their private balcony. Re-opens in 2019.
Oaks Pacific Blue Resort, Salamander Bay
Located in beautiful Port Stephens, the Oaks Pacific Blue Resort is a great little family getaway – and not least because the pool is literally at your doorstep.
The resort's studio, one- and two-bedroom swimout apartments have complete pool access for the kids to plunge in and out as they please.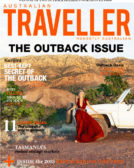 Enjoy this article?
You can find it in Issue 49 along with
loads of other great stories and tips.