Going wild doesn't have to mean roughing it. Here are all best accommodation options in and around Kakadu.
Luxury Accommodation
Bamarru Plains
Bamarru Plains offers all the wildness of a remote bush camping trip, with all the comforts of a luxury getaway. Located on the 300-square-kilometre Swim Creek working buffalo station on the edge of Kakadu National Park, it is a 25-minute flight or three-hour drive from Darwin.
The resort echoes an African wilderness camp; within minutes of arrival you could be viewing wild brumbies, agile wallabies and what seems like an entire field guide of Australian birds.
Guests can immerse themselves in the bush, gaze out at feeding wildlife, sip Champagne by the pool and choose from a gamut of guided activities. This is a resort that allows you to experience the landscape in its entirety; there are no telephones or TVs and no internet to distract you.
Wildman Wilderness Lodge, Mary River National Park
Wildman Wilderness Lodge, combines adventure and luxury in the wildly beautiful Mary River Wetlands area, halfway between Darwin and Kakadu National Park.
Opt for a cabin or glamp (that's glamour camping, for the uninitiated) in an environmentally sensitive, timber-floored safari tent decked out with king-size beds, plump pillows, ceiling fans, ensuites and wide, shaded verandahs.
During your stay, you can book an adventure flight or fishing tour, walk or bike through flood plains or boat along billabongs, watching as dragonflies and butterflies skim the water's surface.
The resident crocodile, a five-metre beast named Big Arse, means swimming is off-limits, but there's no need to worry – the lodge has its own infinity pool. Dine in the lovely restaurant or just enjoy the breathtaking surrounds. Read the full review
Comfortable and affordable hotels
Cooinda Lodge
In the heart of Kakadu, on the banks of Yellow Water Billabong, is the very comfortable Cooinda Lodge with its tropical lagoon pool and top-notch bistro.
Provided you can haul yourselves out of bed, the dawn Yellow Water wildlife cruise rivals the most spectacular of sunsets. A private fishing trip at dusk should also be on the agenda.
Popular with Top End locals, Cooinda makes a great base for exploring Kakadu, offering easy access to Warradjan Cultural Centre, Jim Jim Falls, Twin Falls, Ubirr and Nourlangie.
Mercure Kakadu Crocodile Hotel
The famous saltie-shaped inn, Mercure Kakadu Crocodile Hotel, is not nearly as kitschy as the the exterior would lead you believe.
Beneath the green  'crocodile skin' it's actually a very comfortable four-star motel, with all mod cons, tasteful decor, nice swimming pool, very good restaurant and a collection of quality indigenous art. It's also in a great location inside the national park, at the township of Jabiru.
Flash Camp at Kakadu
Within the same group (Kakadu Tourism owns Cooionda Lodge and the Crocodile Hotel) is a seasonal glamping option, Flash Camp at Cooinda. A true flashcamp set up, the tents are very very comfortable camping and much needed seasonal capacity.
Caravanning
Powered caravan sites are available at Aurora Kakadu Resort (on the way from Darwin), Kakadu Lodge and Lakeview Park (near Jabiru), and Gagudju Lodge Cooinda.
Camping
There are basic campgrounds at West Alligator Head, Malabanjbanjdju and Burdulba (near Jabiru); Merl (near Ubirr); Djarradjin and Sandy Billabong (near Nourlangie); Mardugal and Jim Jim Billabong (Cooinda); Garnamarr (en route to Jim Jim Falls); Gunlom, Maguk, Gungural and Kambolgie (Mary River region).
All have composting toilets; Merl, Djarradjin, Mardugal, Garnamarr and Gunlom have showers. $5 per adult, per night; those with showers $10.
All other camping areas are true bush camping, which means no facilities (bring a shovel), but they are free. Some have alcohol restrictions. Park-run campsites have no booking system: first in get the best spots!
For the detailed breakdown of all the campsites visit northernterritory.com.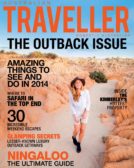 Enjoy this article?
You can find it in Issue 55 along with
loads of other great stories and tips.