Although the year can be roughly divided into two seasons, the dry (May–October) and the wet (November–April), the six seasons, used by Kakadu's indigenous people for millennia, will give you a much better idea of what to expect and when:
Gudjewg: January to March, 24–34ºC
Monsoon season. Expect blue skies each morning, late afternoon thunderstorms and high humidity levels, when waterfalls thunder, greenery explodes and a third of the park becomes floodplains. You can still cruise, fly and drive to many of the park's attractions; special wet seasons cruises operate at this time of year, too.
Banggerreng: April, 23–34ºC
Storm season. Expect the last of 'knock-em-down' rains among clearing skies. Landscapes remain lush, while receding waters – also known as the 'run-off' – cause fish to congregate in certain areas, making this a fantastic time of year to join one of Kakadu's fishing tours.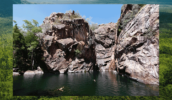 Yegge: May to June, 21-33ºC
Cooler but still humid season. A lovely time to visit, when storms have finished and wetlands are carpeted with water lilies (make sure you take a cruise). Cooler breezes bring morning mists and respite from humidity. Previously flooded roads open up, offering access to different areas of the park.
Wurrgeng: Mid June to mid August, 17–30ºC
'Cold' season. As waterways and floodplains have dried up, some wet season cruises are unavailable, but more open roads mean more access via car instead. Meanwhile magpie geese, fat and heavy from weeks of feasting, flock to billabongs, resulting in fantastic bird-watching.
Gurrung: Late August to September, 23–37ºC
Hot dry season. Heat returns and clouds start to gather, but humidity keeps its distance. Billabongs remain crowded with birds (including those magpie geese), ensuring great birdwatching; the majority of the park remains accessible by road.
Gunumeleng: October to December, 24–37ºC
Pre-monsoon season. Gunumeleng can last from a few weeks to several months, with dazzling lightning shows that hint at storms to come. Almost all roads are still accessible at this time of year, but watch for early rains.
For more information: Tourism Northern Territory
The Kakadu Guide: Everything you ever wanted and needed to know about Kakadu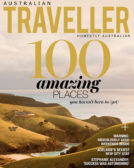 Enjoy this article?
You can find it in Issue 62 along with
loads of other great stories and tips.