Australian Traveller is looking to champion media students and recent graduates in travel writing and photography. Here's how to get your foot in the door of the best career in the world…
Starting this month, Australian Traveller is opening our doors to talented new journalists and photographers with the Australian Traveller Virtual Intern Program. As anyone looking to get their first break in media industry knows, it is an extremely difficult and often discouraging journey. We'd like to help make by championing talented people.
Australian Traveller is giving participants in the Virtual Intern Program (VIP) a forum to get their work seen and read by our travel-loving readership. Each month, we will publish their work in our E-newsletters and online. 

NOTE: We also take real-life interns in our office, so if you'd like to be considered for an editorial or photographic internship in our Sydney office, please send an email with the subject head: Inhouse Intern Request to: interns[at]australiantraveller.com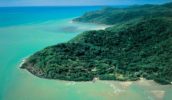 HOW TO GET STARTED: WRITERS
One of the first pieces of advice you are given as a budding journalist is to "write about what you know". This is completely contrary to what a travel journalist craves, which is to write about things they don't know – to experience new places and situations with an explorer's sense of discovery.
But to get your start in travel journalism that's exactly what we'd encourage our VIPs to do. Whether you're a regional writer-in-waiting or city-based journalist-to-be, choose a destination or experience that you love in your local area. Write 600 words about it; it could be an evocatively descriptive story about your, a review, a guidebook-style piece or a portrait of colourful locals – how you use those 600 words is entirely up to you. The editor will choose her favourite entry each month to include on the newswire and a selection of others will be uploaded to the website.
For consideration, send your stories to: interns[at]australiantraveller.com
HOW TO GET STARTED: PHOTOGRAPHERS
We're looking to include small galleries of budding photographers' images on our website each month. They can depict places, people and things, and be humorous, sad, moody, arty, sweet or simply scenic. The only rule is that they must be taken in Australia as we are a domestic travel magazine.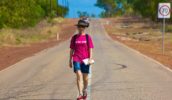 That said, they do not need to be obviously travel-related. Basically, we just want them to be about being Australian. What images could you take to best capture the spirit of the Australian lifestyle?
For consideration, send no more than three low-res images to: interns[at]australiantraveller.com
The aim of AT's Virtual Intern Program is to encourage young and upcoming writers and photographers by giving them a public forum to show off their work on Australia's biggest-selling travel magazine's website. Who knows where this journey could lead…