As compelling as the pied piper, Brisbane's Gallery of Modern  Art is drawing record numbers, especially among the young  and young at heart. Brendan Shanahan, who professes to be neither, went to find out why. Images by Professor Dirk HR Spennemann 

Queensland's Gallery of Modern Art, GoMA for short, is probably the best thing to have happened to the arts in this country since the National Gallery bought Blue Poles – and the best thing to have happened to Brisbane since Joh left office.
Sure, the building looks like an upmarket mall and some of the art is little more than slick spectacle and gimmickry. Nevertheless, purely because of extraordinary prescience, GoMA not only has one of the world's most significant collections of modern Asian art – works which are now financially out of reach of many of our biggest art institutions – but has also, in a little over the three years since it opened, become one of our most popular cultural institutions with attendance figures, in conjunction with the neighbouring State Gallery, of more than a million a year.
No other art institution in the country has made such an effort to redirect the energies of those usually more likely to stick their finger through a painting than make one.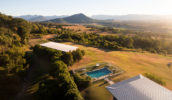 Of course, attendance isn't everything; in an age of "key performance indicators", "strategic directions" and the replacement of "people" by "customers", popularity can often be a ruse, little more than a way of convincing governments to give you more money. Art, after all, isn't something that has any particular duty to be popular. It helps, however, if it is. And although much of the work at GoMA is a little on the flashy side, just as much is very good and has, at least, the effect of getting bums on seats. People might come to see, for instance, Kohei Nawa's elk covered in glass balls but stay for Hiraki Sawa's stunning sound and video installation or Chen Quinlin's haunting film of men delivering flowers to a dead city.
Either way, the elk is totally awesome.
Furthering GoMA's popularity is their extraordinary commitment to public programs, in particular those for children. As I walked into the gallery during the Asia Pacific Triennial, it was like arriving at a particularly extravagant day-care centre, complete with colouring competitions and paper dolls. No other art institution in the country has made such an effort to redirect the energies of those usually more likely to stick their finger through a painting than make one.
If there is one, quite specific, criticism to be made of GoMA then it is their decision to include in this year's Triennial the propaganda art of North Korea. These works, one of which the gallery has purchased, are not only eye-bleedingly awful but were made under the control of one of the world's most brutal dictatorships. Jolly miners returning from a day in the coalfields and power plant technicians working for the glory of the motherland are described in curator's notes as part of "a rich cultural heritage". Compare this to the notes on Burma where specific mention is made of the restrictive conditions under which artists labour in that awful regime. Why the apparent contradiction? I hate to sound all Tony Abbott but does it have something to do with the fact that liberal intellectual types are more tolerant of Communist oppression than its more reactionary variety?
Whatever the case, it's an ethical slip-up that mars an otherwise triumphant project. GoMA is only just hitting its stride.
The Details
Where // Stanley Place, South Bank, Brisbane.
Notes // Open Mon-Fri 10am-5pm, Sat-Sun 9am-5pm. Entry is free, apart from some exhibitions and programs.
Contact // (07) 3840 7303, www.qag.qld.gov.au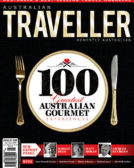 Enjoy this article?
You can find it in Issue 32 along with
loads of other great stories and tips.