Brisbane's Fortitude Valley used to be the old-school entertainment quarter, but is again the city's capital of cool. Dan Down uncovers the best bars, restaurants and shopping the Valley has to offer.
Enough already with the 'BrisVegas this' and 'big country town that'. Brisbane is just as happening as any state capital and, dare we say it, having yet to receive the full gentrification treatment, some areas are even hipper than their more established peers.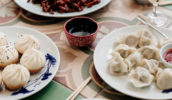 One such suburb, Fortitude Valley – a jumbled collection of beautifully old and new, award-winning architecture – is still a little rough around the edges, and that's exactly why you should head there now to see its creative, designer-driven revival in the making. The Valley, as it's affectionately known, has emerged as a hub of cutting-edge fashion, industrial chic bars, rustic, hipster-filled cafes and a thriving arts scene.
But it wasn't always like this. Take a walk in Centenary Place, a small park passed en route to the CBD, and clues to the Valley's history can be found staring down at you in the form of a bronze statue: the Scottish national poet Robert Burns. The Valley was eventually settled by Scottish immigrants having arrived in Brisbane on the SS Fortitude in 1849, hence the name.
They turned the Valley into a thriving commercial hub before surrounding suburbs caught up and stole some of its thunder; it was once the largest shopping precinct outside of a CBD in the country. The '90s saw the district's revival as the heart of a robust music scene within the city and, indeed, Australia as a whole, but as music trends come and go, so too has Fortitude needed to shake off its reputation for rock-infused hedonism and grungy nightclubs and start anew.
And what a renewal it is. While traces of its seedy past and brash club culture remain (the hip Kwan Bros restaurant pokes fun with 'Peep show' emblazoned across an exterior in fluorescent lighting), it only serves to provide a textural depth that seems to be all too often missing from some of the fully reformed 'burbs of Sydney and Melbourne.
Where to start?
There are a few places you cannot afford to miss and the first of those is Bakery Lane, off Ann St, which cuts through the middle of the Valley. Lost Boys cafe, found at the arched entrance, looks like it is run by members of a budding folk band – fedora hats, beards and faux moth-eaten clothes are the go.
Start the day here with a coffee and the corn fritter and haloumi stack then, suitably fuelled, amble up the small cul-de-sac. Here you'll find a couple of boutique outlets – try Bow & Arrow for exquisitely designed accessories and jewellery. Then there's I Heart Brownies; need we say more – you can always pop back and grab one later.
If you prefer a slower start to the day then forego Lost Boys for Kiosk, a hidden gem of a cafe-cum-bar at the end of the lane. The spiced roasted pumpkin in couscous, Persian feta, rocket, pomegranate vinaigrette and pistachio salad is delicious.
Boutique shopping expedition
Over the road from Bakery Lane are shops that betray the Valley's up-and-coming credentials. Head to Akira to browse the finely crafted fashions of Sydney-based designer Akira Isogawa, known for his beautifully gathered embroidery, traditional kimono-inspired stitches, statement beading and embossed patterns of chrysanthemums using a hand-painted batik process.
Around the block on Brunswick St, nearly all but hidden on a top floor, is the wonderful Fallow. Pop in here for the experience alone; it's like walking into another world as you enter its matte black interior via a minimalist hallway and an antler-handled door that looks like the set of a Stanley Kubrick film. Inside you'll find moodily illuminated wall-mounted stag heads, a selection of dark, muted clothes, curiosities, and skull-motif jewellery, all from selected Australian and international designers.
If you have the legs, turn left to take in some conceptual works at the Judith Wright Centre Of Contemporary Art; you can always return in the evening for the theatre.
Morning tea time
Head through Chinatown or, if it's a Saturday, through the Fortitude Valley Market on Brunswick St, and head to the corner of Alfred and Constance. Here you'll find a bar and restaurant of the same name and what a place it is.
Set inside a picture-perfect weatherboard Queenslander, A&C (as the locals know it) is the jewel in the crown of an eclectic strip of establishments and another essential stop on your tour. Before heading inside, you won't be able to resist the whimsical offerings of Doughnut Time, a hole-in-the-wall that's gained city-wide fame for its mouth-watering flavours, such as the quirky Ya Bacon Me Crazy. Devour it with a coffee at A&C in a big leather armchair in front of the roaring log fire.
The wonderfully retro interior is by designer Alexander Lotersztain, who also worked his magic on the nearby Limes Hotel and the Kwan Bros pan-Asian diner two doors up. It's worth returning for drinks later, and hit Dutch Courage further along, to see the strip's photogenic fluorescent signage and savour this nightspot's electric atmosphere. This one street corner will have you singing the Valley's praises long after you've left.
Must-see shops and a spot of lunch
Head to leafy and upmarket James St. Starting from the north end, you'll immediately find James St Market, a fresh produce and wholefood-lover's heaven. There's a bakery with stacks of old suitcases and Victorian portraits on the wall, the fishmongers has a sushi bar and there'll be someone on hand to offer you a sample of the latest yoghurt-muesli health food.
If you haven't filled up, stop for a light lunch of cured meats, pickles and a glass of wine at nearby Gerard's Bar Charcuterie, before checking out the collection of up and coming designer Gail Sorronda in her lovely boutique. She's on the corner of a little arcade, at the end of which you'll find Scrumptious Reads, a cookbook store that's perfect for finding a gift and, curiously, trying the local honey.
For a pre-evening drink you can enjoy champagne with Brisbane's elite-set at Cru, or mingle with sports stars at the other end of James St in the relaxing al fresco space of At Sixes & Sevens.
Dinner and drink time in the Valley
Having freshened up for a night out, you'll not be left wanting for choice. Our pick for dinner (and seemingly everyone else's in Brisbane) is the recently opened LONgTIME, hidden down a small alley off Ann St. It serves modern Thai tapas, with unusual flavours (try the red curry of shredded barbecue duck with lychee and Thai basil) and doubles as a late night bar.
If, however, you feel like sampling the high life, hit the roof-top UP at the fabulous new TRYP art hotel. Sip cocktails in an interior that draws straight from the hotel's street art-inspired urban styling as you drink in the surprisingly glitzy view of the surrounding high-rises.
Alternatively, end the evening at Kerbside next door, a jumbled yet chic assortment of furnishings in an industrial warehouse setting, serving around 200 ciders and beers. Like one of Budapest's famed 'ruin' bars, it encapsulates Fortitude's revival: a transformation from tired and dated to edgy and new.