Any good city break is all about balance, and here is the ultimate Brisbane wellness weekend.
They're up before you every morning.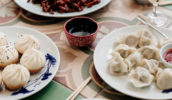 The Lycra-and-Lorna-Jane brigade is running, cycling, swimming, warrior-posing and putting anyone who loves a good ol' lazy Sunday morning sleep-in to shame.
You'll see them looping the river, pounding the pathways and cruising over the Story Bridge.
They're boot-camping in the parks, cycling to the summit of Mount Coot-tha, and sweating it out in booty barre before breakfast.
And it's no wonder why. With an average of 283 days of sunshine per year, this is a lifestyle that's been built outdoors for good reason.
There's no need to let your fitness slip while you tour the city, either. Every Saturday, at 7am, you can join the throng of fitness-conscious locals and visitors for the free five-kilometre, timed New Farm parkrun.
The route takes you along the Brisbane River to Teneriffe and back so, even if you're struggling to break a slow shuffle, you can drink in the views of the iconic Woolstore apartment buildings and over to Bulimba.
Back under the shade of the fig trees, the group convenes at Watt Restaurant & Bar for coffee, but we suggest adding an endurance option at the end by running (or walking) to Little Loco for a hearty green bowl.
Poached eggs over greens, topped with feta, pomegranate, avocado and dukkah is just what the health coach ordered.
Make your way to the Kangaroo Point Cliffs on any given morning or afternoon, and you'll be greeted by the red-faced – or annoyingly, perfectly coiffed – runners using the 107 stairs down to the river as a free outdoor gym.
Below, the river-hugging pathways provide easy, scenic loops around the city and across Kurilpa Bridge to South Bank for cyclists and pram-pushing power walkers.
Brisbane City Council's Active Parks program dishes up everything from Zumba to twilight rock climbing across the city's green spaces, and most classes are either free or very close to it, so you can spend your money on an acai bowl from Kiss the Berry afterwards instead.
If you prefer to stay in, start your morning at Brisbane Barre Studio in the historic Spring Hill Baths.
This Art Deco beauty, built in 1886, still retains the original change rooms at the side of the pool.
Stay for a swim afterwards, if you can still move your arms. It's heated year-round.
Otherwise, you could always do a hip hop yoga class at Stretch Yoga in the city, go indoor rock climbing at Urban Climb, or order a fresh coconut to be ready for you when you finish your hot pilates class at Harlow.
With the workout ticked off the list, catch a ferry over to Bulimba or head to Wynnum for an organic facial, complete with white sage smudging, at Kindred Toxin-Free.
It's the aromatherapy, foot massage and organic tea and chocolate served afterwards that make this one of Brisbane's best-kept secrets.
You could also take your overworked body to The Thai Foot Spa on James Street in Fortitude Valley for their signature Thai foot spa treatment, made all the more relaxing by endless cups of green tea and reflexology massage techniques.
For a spa experience with one of Brisbane's prettiest views, take a drive to Mercure Clear Mountain Lodge and book into Stephanies Mountain Spa for a Hot Stone Crystal Massage.
The combination of skin brushing, hot stone massage and crystals placed on your body's chakra points to restore energy and balance will easily flip the switch from urban grind to utter relaxation.
Transport your mind as well as your body with a shirodhara treatment at One Wybelenna, a strikingly beautiful and eco-friendly wellness retreat in Brookfield, reminiscent of the iconic Californian Kaufmann Desert House.
The constant stream of warm oil pouring over your third eye, combined with a facial Marma Point massage, will have you feeling like you've nipped off to an ashram for a month (with glowing skin to show for it).
Their Deluxe Chocolate Scrub with Ancient Thai Pinda Balance is also a decadent treat for the body and mind.
If all that ayurveda prompts further inner reflection, join one of the drop-in classes at the Tara Kadampa Buddhist Centre in West End or Paddington.
Don't forget your activewear.