Adopt a Koala, Dreamworld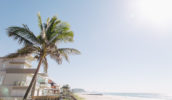 Slowly facing extinction, there's a desperate call for some supporting help for koalas . . . Read on to find out how.
They're a cute, grey, furry, absolutely adorable animal that Americans insist on referring to as "bears" – but to us, koalas are one of the country's much-loved icons, now in dire need of our help.
According to the Australian Koala Foundation, a non-profit and non-government organisation, there are now less than 100,000 koalas left in the wild – raising considerable concern that they may slowly be facing extinction.
Koalas are constantly losing the battle for their homes to people who want to use the land for development and urbanisation. They also face the effects of climate change, which are leading to a sharp decline in numbers.
As a result, this coming September is Save the Koala Month – which is perfect timing for you to take matters into your own hands and adopt a koala. The Australian Koala Foundation is calling out to all Australians – young and old alike – to take part by contributing an upfront or monthly payment to help the Australian Koala Foundation protect wild koalas and their habitats.
It'll also give you a chance to make a koala your very own – so think of it as a gift to yourself. It will also be a good excuse to travel, since you can visit your furry friend at sanctuaries around Australia such as Dreamworld on the Gold Coast.
Help foster a koala today, or if you want to find out other ways to help save a koala, check out www.savethekoala.com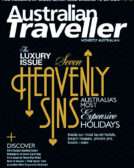 Enjoy this article?
You can find it in Issue 22 along with
loads of other great stories and tips.