Cape York Peninsula
Where: Far North Qld
Who: Willem Janszoon (believed to be the first European to spot the coast of Australia)
How: If it wasn't for Janszoon's unfortunate habit of walking his men into flying spears, there could have been a decidedly Dutch influence on Australia. Janszoon was the captain of the Duyfken, and in 1605 he was given a mission to have a scout around the south side of New Guinea. With much gusto he took a party of 12 ashore, whereupon they were promptly ambushed by some very territorial natives; eight of the 12 ended up with spears through them at various odd angles.
Somewhat deterred, Janszoon south and came across Cape York, some 165 years before it would be named as such by Captain James Cook. Still thinking it was part of New Guinea, he attempted landfall again and a ninth member of his small crew got skewered. Despite only having half a crew, he powered on another 450-odd kilometres down the Queensland coast before turning back. Interestingly, Janszoon wished to name his discovery "Nieu Zelandt", but it didn't take. At least not until some years later when Abel Janszoon Tasman revived it and gave it to the land of the long white cloud.
Now: While even the remotest Outback areas of Australia seem fairly accessible now, Cape York is a true wilderness that requires huge amounts of preparation to tackle (think tropical jungles of Borneo, without the orangutans, and you're getting close). However, if you have the gear – or the money to pay someone who has – it's totally different to the rest of the country, beautiful, and a genuine adventure at the same time.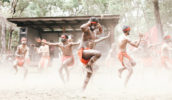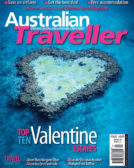 Enjoy this article?
You can find it in Issue 7 along with
loads of other great stories and tips.