Is this The Whitsundays' best kept secret? Georgia Rickard finds out… There's a little-known secret in these aqua islands. Around 175 of them, in fact. You'll see them dotted around the blindingly white beaches, hidden in sheltered, untouched coves, moored metres away from the fantastic colours of the Great Barrier Reef; hired by the savvy among us who've already cottoned on. They're yachts – the kind of sleek, gorgeous cruisers that most of us associate with the rich and the very famous; complete with bedrooms, bathrooms, and of course, champagne. But here's the secret: they're available for hire. Often, for less than the price of a hotel room.
And how? When I put the question to Adrian, the skipper who's to be my guide for a week on board a big, 41-foot catamaran called Le Bon Reve, he smiles knowingly. These yachts – or 'bareboats', as they're known – often are owned by the wealthy or well-known, he says – people who can afford a yacht, but don't have the time to spend lazing about on them for months on end. "So they're not 'bare' in the sense you'd expect – actually, they're fantastically well appointed," he says. "They're called bareboats because you get to fill it with the people and have holiday you want."
For me, it's shaping up to be a good holiday.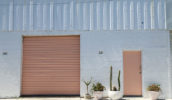 Le Bon Reve is spacious, well equipped and big enough to sleep eight. The weather forecast – as usual – is warm and balmy. It's two o'clock in the afternoon, but I'm relaxed enough to hit the hay for the evening. Really.
My friend Alexis, though, who has wisely volunteered to join me for this trip, certainly isn't – she's way too excited about raiding the bar fridge. (You can choose to stock the boat yourself, if you like – and many people do, says Adrian – but we've chosen the other option, a fully-stocked boat on arrival.) Consequently, Alexis is in heaven. Along with the basics (bread, milk, coffee, vegies), she's discovering all kinds of goodies – Brie, Tim Tams, four different kinds of wine… Each new discovery is punctuated with a happy little cheer, and another sip of the Grigio she's already poured. I get the feeling she's going to adjust to the yachting lifestyle just fine.
The waters around these 74 islands are known as one of the best sailing destinations in the world – and as we motor away from Abel Port, the Airlie Beach mooring where these boats are based, it's easy to see why. I have no idea about sailing, and no desire to learn about it (er, sorry Adrian), but the views surrounding me – in every possible direction – are enough to explain it. Lush, green foliage. Every colour of blue. Barren, rocky cliffsides that hint at Australia's colonial reputation as a somewhat less-than-hospitable place; interspersed with soft, perfectly white beaches. I work for a travel magazine, so I know I'm meant to look unconcerned and cool about this whole paradise thing, but it's just too perfect. I can't wipe the grin off my face.
Adrian, however, is less delighted with life. There's a look of disappointment on his face, as he tells me there isn't enough wind to actually put our sails up and go. I try to look appropriately commiserative, but secretly… I'm pretty chuffed. No sailing means a powerful motor, automated steering and an unsupervised trip to our overnight stop on Hook Island, which means the three of us can sit out the back and drink a slow beer. I didn't think I was that much of a sailor, but this is my kind of holiday!
As we moor in a sheltered cove called Butterfly Bay, the sun silently sets over the water; leaving us with a silence and a few stars (say, around a trillion or so).
Hayman Island – one of only six islands out of 74, to have undergone any development – twinkles in the distance, as we dine on the deck. Dinner is baked enchiladas with fresh salsa and guacamole. (Yes, there's an oven on board. Have they not thought of everything?!)
Over the next few days, away from internet and phone reception, I watch myself morph from a deadline-driven stress-head into a laughing, smiling, normal person, and begin to remember that thing called fun. We snorkel with hyper-coloured fish, watching in disbelieving delight as they scoot around the rainbow-hued Great Barrier Reef. We picnic on beaches – the kind you see in movies. We laze about in the sunshine, drinking champagne and taking silly photos. And, of course, we go to Whitehaven Beach. One of the most beautiful in the world. Being here, looking around at the beauty of a place that draws people from all over Earth, instills me with a sense of gratitude that to this day I cannot shake. What a privilege it is to have experienced that.
And that's the best bit of all – bareboats are a privilege that everyone can enjoy. Jump on your floating home, pick an island and go. Visit a different one each day, if you like. Kids? Tick. Romantic twosomes? Tick. Sun-baking revellers looking for a champagne-soaked party? Whatever kind of holiday you're looking for, with whoever you want to take, you can do it. Tick, tick, tick.
As we sail back into Airlie – yes, we managed to find enough wind on our last day to actually put up the sails – Adrian chuckles at my moaning about my inevitable return to society. "No matter how long their holiday here," he muses, "people always say it isn't long enough."
I understand why.
The Details
How to get there
The easiest way is to fly via Proserpine Airport (also known as Whitsunday Coast Airport). From there, it's about a 25-minute drive to Abel Point Marina at Airlie Beach (where the boats are moored) – you can pre-book a transfer for $15 per person with Whitsundays 2 Everywhere (whitsundays2everywhere.com.au).
Alternatively, fly to Hamilton Island Airport (also known as Great Barrier Reef Airport) and either catch the one-hour, $62 ferry across to Airlie (cruisewhitsundays.com) – or a 15-minute, $75 flight (gslaviation.com.au). Each option is a scenic experience in itself.
Both airports are serviced by major Australian airlines.
Costs
There are several companies that offer bareboating charters – I went with Cumberland Charter Yachts (ccy.com.au). You can find other providers at tourismwhitsundays.com.au.
We stayed on a 41-foot catamaran, which sleeps eight people in four double rooms. Prices vary due to seasonality, but Le Bon Reve cost $4375 for a seven-night trip at the time I took my trip, which works out at $78 a night, or $546 for the week per person. (This includes snorkel gear, but wetsuits are an additional $30 for the duration of your charter.)
You can also get drastically reduced rates if you book within two weeks ('standby rates'). Smaller boats, which sleep less people, are cheaper than this.
You'll also need to budget $25 per person per day for the marine park and administration fees, and $30 per person per day for your insurance waiver.
Fuel costs about $35 a day (less, if you sail more than we did!). The average rental hire is seven to 10 days. I'd recommend going for as long as possible!
When to go
The Whitsundays have over 300 days of sun every year, so the going's pretty good year round – winter temperatures (June, July and August) are around 20-25 degrees; summer is around 30 degrees.
Ideal periods to visit fall between March and May, and again between August and December, so now is an ideal time to book. Most rain falls over January and March, but even then tropical showers rarely last longer than an hour or two.
If you're a keen sailor looking for a nautical spectacle, Airlie Beach Race Week (airliebeachraceweek.com.au) and Hamilton Island Audi Race Week (hamiltonislandraceweek.com.au) are held annually each year in August.
Do I need a boat licence?
No – all you need is common sense. You'll be briefed on the essentials when you arrive (over about a four-hour period), so by the time you jump on board, you can expect to know the best spots to visit, how to sail (and motor) your boat, how to use the anchor, how to read the maps and tides, and more. If you're still not confident, a sail guide can accompany you around for the first half-day ($195), or for a full 24 hours ($350).
If you prefer having someone else do the (not-very-hard) hard yards, you can also have a guide accompany you for a whole trip, like I did. (Price will depend on the length of your trip.)
Things to know
There are two different kinds of boats available – 'single hulls' (traditional yachts), and catamarans (which have two hulls).
I was very happy with our catamaran – double hulls provide greater stability in the water, and have more indoor space – but lot of people prefer the traditional experience of a single-hulled yacht, especially if they're passionate about sailing.
The Whitsundays do fall within the 'stinger' zone, which means it is possible to be stung by a deadly box jellyfish. The risk of being stung is very low – you are more likely to be hit by a bus than stung by a stinger, says Adrian – but, of course, it pays to be sensible. If you are swimming in summer, protective snorkel suits (also available for hire, at $25 for the length of your charter) will dramatically decrease the likelihood of any stings (and stop sunburn).
Things to do
All things watery:
You're on a boat – jump in! The water can get cool during winter (low twenties), but if that's too cold for you, you can hire wetsuits at Airlie Beach. The Whitsunday islands are also smack bang in the middle of the Great Barrier Reef, so there are plenty of beautiful, accessible snorkeling spots available. I snorkeled firstly at Butterfly Bay and then Mantaray Bay, which was nice and shallow, right next to a beach and very beautiful – perfect for kids and big kids alike. Alternatively, jump in your tender and head in to shore.
Hike: There are signposted walks all over the islands, so it's very easy to go exploring. One of the nicest things I did was walk to the lookout above Whitehaven Beach, which gives you a truly stunning view of Hill Inlet.
See some Australian art:
I didn't visit here myself, but there are original Aboriginal cave paintings to be found on Hook Island – moor at Nara Inlet and take your tender to shore to find them.
Take a nap or three:
I certainly did. Don't ask me why, but there's something about being gently rocked to sleep that's incredibly relaxing.
Visit Whitehaven:
This is an absolute must. Hot tip – there's an equally beautiful, but much less popular beach just opposite Whitehaven, on Haslewood Island, called Chalkies.
Fish: Fishing is permitted in several spots.
Go out for a bite:
Feel like a break from cooking? Head to Hamilton Island for a luxury lunch at Qualia. Or take the kids for a bite to eat and a run around at Daydream. Just don't try Hayman – they don't accept day-trippers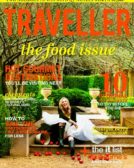 Enjoy this article?
You can find it in Issue 46 along with
loads of other great stories and tips.