Jo Jose, United Kingdom has written to Australian Traveller to ask a question about the Hayman Islands
Good afternoon from the UK. My husband and I are visiting Australia and finishing our trip at Hayman Island. I've read some very disturbing reports about how the resort has gone downhill in recent years. Comments on TripAdvisor.com are making me very jittery about staying there. We've looked at qualia on Hamilton but we do not want to stay on Hamilton. –Jo Jose, United Kingdom
This isn't the first time we've had this question; Hayman Island seems to be giving a lot of travellers the jitters. It's one of those iconic Australian resorts that attracts passionate discussion among both domestic and overseas visitors; guest experiences are extreme at both ends of the spectrum. People either love it and start planning their next visit as soon as they get home, or are bitterly disappointed and swear never to return. Many travellers use online travel forums, both before and after a holiday, providing an accessible avenue for instant comment. But criticisms found in online forums like TripAdvisor should be put into context.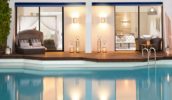 Online forums: Fact or Fiction?
In the case of Hayman and Hamilton Islands, low-cost airlines have created opportunities for mass tourism to locations previously considered exclusive. Hamilton and Hayman have undoubtedly benefited from this steady stream of passengers, many of whom are experiencing Australian five star resorts for the first time. Travellers rightly expect high standards when paying high prices for lodgings, but do unseasoned travellers have unreasonable expectations?
This leads us to evaluate the merit of anonymous reviewers on online forums. Was their negative experience simply the result of one staff member having a bad day? Or a recurrence throughout the entire resort? Some people will find fault in a masterpiece then consider it their duty to broadcast this to the world. Online forums are terrific for creating discussion, but they should be accepted for what they are: anonymous web users providing opinions. On the other side of the coin, operators can – and do – manipulate online forums by posting glowing reviews of their own.
Back to Hayman
Yes, Hayman is showing signs of wear. It is, after all, located in a tropical climate and has just celebrated its' 30th birthday, which necessitates a comprehensive, ongoing refurb program. As a member of the Leading Hotels of the World, Hayman is committed to upholding certain fairly lofty standards and are subjected to repeat incognito inspections, with assessors required to take 1500 details into account. Should they fail to meet expectations, they'd be asked to leave this prestigious group. In 2000-'02, during a multi million-dollar upgrade, new rooms were created, including the very modern Retreat Rooms with stunning outdoor garden bathrooms. Whole wings were updated and a new beachfront restaurant was added. From July to September '08, refurbs to restaurants and public areas will also take place.
It's true that service levels in the hospitality industry can't be guaranteed, and can be somewhat ambiguous. Some guests consider the unpretentious attitude of Australian hospitality staff refreshing, indeed highlight of their visit, while others find it unsettling, preferring the more formal approach found in European resorts. Hayman has lost staff to qualia, but continues to offer enticing incentives to retain long-term staff in an effort to ensure consistent service levels. They've done incredibly well so far to retain staff and maintain an undeniably excellent level of service.
Investing in a holiday is fraught with unknowns, simply because of the intangible aspect of your purchase. But expect to have the time of your life, and often you will. Anticipate a negative experience and that's what you'll get. The main key to avoiding disappointment is to speak up if things aren't up to standard. By all means complete the feedback form at the end of your stay, but to really get results, speak up immediately to somebody who has some authority and voice your concerns. There's no point complaining once you get back home.
The Verdict
Would AT recommend a return visit to Hayman Island? Sure. We'd book a Retreat Room, travel in September or October to catch the best weather and to arrive after the current refurb is completed. You've said you don't want to stay on Hamilton, but if AT were in the driver's seat, we'd steer you towards qualia to make the comparison for yourself. It's really the only way.
Then perhaps you could write about it on TripAdvisor.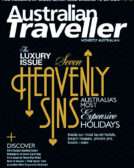 Enjoy this article?
You can find it in Issue 22 along with
loads of other great stories and tips.