Personal Aboriginal story telling tour
"It was the best cultural experience we've ever had. We felt privileged to be a part of Willie's family." With recommendations like that, it's easy to understand why Willie Gordon's Rainbow Serpent Tour is revered as one of the best Indigenous experiences in Australia.
Setting out from Cooktown in Tropical North Queensland, Willie will take you on a tour of his nation's secret and sacred rock art, through which he tells the story of his clan, Nugal-warra, of the Guugu Yimithirr nation. As the storyteller of his clan, Willie is the only person who knows exactly where the rock art is, and more importantly what it means. And you're invited.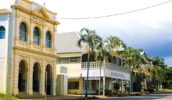 The tour starts with the Birthing Cave, where Willie connects modern living to the traditions of his people. It's not uncommon for guests to be reaching for the Kleenex as they're so moved by the stories. You're invited to not just hear but be part of the story.
"I want people to take the story and tell it at home, that's how I can make sure it survives," says Gordon. He encourages you to take as many photos as you like, ask as many questions as possible, get as close to the art itself – totally immerse yourself in it.
The guest book is loaded with goosebump-inducing accolades. Willie and his tours are certainly very special.
WHERE // Between Cooktown and Hope Vale, about 340km north of Cairns, Qld. More info on (07) 4069 6259 or at www.guurrbitours.com
DID YOU KNOW? // Australia has more than 100,000 registered rock art sites, more than any other continent in the world. The art itself is also the oldest depiction of humans in the world.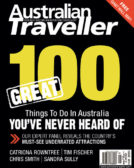 Enjoy this article?
You can find it in Issue 14 along with
loads of other great stories and tips.