Do you do ghosts? Little Lutheran churches? And quality wine and good food? Then pack your bags, grab the GPS and follow Paul Foster the Winemaster along these classic wine trails. Every day will taste delicious and you'll enjoy more thanmost mortals' share of magic moments.

THE ADELAIDE HILLS & EDEN VALLEY
The Hill of Grace vineyard is an eight-hectare plot of planet earth to which every wine pilgrim should go. It's in an isolated spot in the Eden Valley but as the source of one of the world's great reds, made from some of the oldest Shiraz vines in existence, it is a must. Vineyard and wine both take their name from the little Lutheran church across the road.The Eden, on the eastern side of the Barossa Valley, enjoys two things its bigger brother doesn't: altitude (up to 600m) and the last puffs of a cooling breeze from the sea. Because of its unique climate, from its ridges come some of Australia's best Rieslings, deliciously elegant things.
You can drive into the Eden from the Barossa but a more picturesque route will have you out of Adelaide on the South Eastern Freeway and into the Adelaide Hills winegrowing district, before you turn north for the Eden. Petaluma, Shaw & Smith, Nepenthe and Bird in Hand are four of the stars here, and you'd be nuts not to nose them out.Once you're on the Angaston Road, you'll be driving through the Eden proper. Visit Mountadam and, right up north, Thorn-Clarke, but Henschke (off the Keyneton Road) is your do-stop-shop.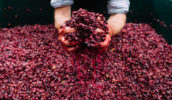 Stephen Henschke crafts his Hill of Grace here and, though it won't be on tasting (it sells for $600 and is on allocation), you'll find an eclectic range of serious wines. Try Stephen's Julius Riesling; it's Eden at its best.Just out of Angaston lies a family affair called Yalumba. Its bluestone castle-like building is the original winery, built in 1849. There's an awesome array at cellar door, from the value "Y" range to flagship reds like the Menzies Coonawarra Cabernet, but make it your business to taste their Viognier and old-vine Grenache wines, as well as those of the Heggie's and Pewsey Vale labels. Have the camera on hand for the stuffed and dishevelled bear that holds the drink tray by the bar.THE BAROSSA VALLEYIf the Eden Valley is shy on fine food, two restaurants in the Barossa make up for it. Vintners, where chef Peter (not Russell) Clarke keeps the wine trade happy with his lamb, salmon and kangaroo dishes, is a top country restaurant, as is Appellation – brand new and part of The Louise resort.
The Barossa is special and produces reds with guts and whites with texture. Of 123 wineries, 40 were recently ranked by guru James Halliday as five star operations. Recommending some does injustice to others, but here's a go. They're all within a triangle formed by the villages of Stockwell, Nuriootpa and Greenock in the north, and Lyndoch in the south.
Near Stockwell is Wolf Blass; almost all its wines are impressive. Then at Kaesler, down the highway, their Old Vine Shiraz is the standout. Work your way west on the Greenock Road, then south on Stonewell to Torbreck. The signature there is The Run Rig red ($225) but their Woodcutters wines ($18) are remarkably good.
Turn west onto Seppeltsfield Road to soak up some beauty and history. Great date palms form an avenue and on the right, set in the hillside, is the mausoleum of the Seppelt family. Further on is the Victorian splendour of the Seppeltsfield winery.South, on the Para Road, is Langmeil; the 1843 Freedom Shiraz is their pride but all of their reds are exciting (and not too expensive). Walk through the vineyards to Peter Lehmann and, while tasting, take in the art. The Queen of Clubs with the naked nipples caused grief in the US, but doesn't it make a great label.
South of Tanunda is a group of greats, all close to the Barossa Highway. The musts are Turkey Flat, Glaetzer, Rockford and Charles Melton. Then there's Grant Burge and don't dismiss Jacob's Creek – they're a major producer and within their portfolio shine some splendid wines: the Steingarten Riesling, the St Hugo Cabernet and the rich Centenary Hill Shiraz. Then be sure to visit Magill, as you head back to . . .
ADELAIDE CITY
The trouble with cities is they eat vineyards. As Adelaide did this some time back, Penfolds' Magill Estate is a rarity. It's just 8km from the CBD and is ringed about by suburbia. But, as the site settled by Dr Christopher Penfold in 1844, it has been saved. Sort of. Five hectares of the original vineyard survive and, among the vines, his cottage. These vines are the source of Magill Estate Shiraz, which, as a single-vineyard wine, is unique for Penfolds. Enjoy it while dining at the marvellous Magill restaurant and imagine you're getting your own back on Adelaide.
HUNTER RIVER
The Lower Hunter Valley winegrowing region is 130km north of Sydney and inland of Newcastle. It's pretty enough but hardly a place to choose to grow grapes, and it is history we thank for the fact that it does. And terroir – the particular combination of geography and weather – that it makes a great dry white, its Semillon.This wine in its youth is acid and typically tastes of green apple. That is, if you can taste much at all. But within two years it takes on tones of straw and, much later, toast and honey. Some have hailed it as Australia's gift to the world of wine.So a trip to the Hunter should focus on Semillon. You'll discover top Chardonnay and some interesting Verdelho – as well as the region's smelly Shiraz – but make it your business to try its most famous child.
Visit Brokenwood and ask for the ILR. At Tyrrell's, taste the single-vineyard Stevens and HVD wines and, at McWilliam's, the Lovedale and Elizabeth. At Capercaillie, try the Creel and at Petersons take in the view as well the wines.
The Lower Hunter is well stocked with every kind of accommodation and cafes, bistros and restaurants. Fine food can be found at Esca at Bimbadgen.
ORANGE
Staying the night at Borrodell on the Mount means a choice between cabins and carriages. Comfortable cabins and old rolling stock, one of which was a guard's van. Take care with the decision, though; the van has carried its share of coffins – and ghosts, you're promised, are all part of the service.
Borry Gartrell owns Borrodell and, as well as apples and truffles, grows grapes. The home vineyard is on the side of Mount Canobolas at about 1000m and offers true cool-climate conditions (snow fell at the 2007 truffle dinner). Pinot Noir and a much-medalled Gewürztraminer are on offer but look closely at the Sauvignon Blanc. Orange Sauvignon Blanc is excitingly different.
Food is no problem in Orange; the district boasts real restaurants. Several wineries operate cafes on weekends, and Belgravia Vineyards, with its cellar door operating down-town in the old Union Bank building, has a wine bar and bistro open every day. This, a very beautiful part of the world, is 260km from Sydney; take the Great Western, then Mitchell Highway to get there. To see the most and taste the best you might work out of town in a loop, visiting Brangayne and Borrodell, then Philip Shaw, Canobolas-Smith and Printhie.
YARRA VALLEY
It was a giant step when Phil Sexton moved from Margaret River to Healesville, from his highly successful Devil's Lair winery to the Yarra. But, bitten by the bug called Pinot Noir, he established a vineyard that he called Giant Steps and which in a decade has become a celebrity.
Balgownie Estate has a similar story. Balgownie was born in Bendigo in 1969 but four years ago took its own giant step to open an operation at Yarra Glen, and its cellar door there operates in conjunction with an upmarket resort and Rae's Restaurant.So it's all happening in the Yarra, but how best do you take the Valley in?
There are more than 25 top spots you might visit, and the valley spreads wide. One way is to head north and work in a circle clockwise. The run from Melbourne to the first vines is less than 30min and, once there, take the Maroondah and Melba highways north. Travel through Coldstream and Yarra Glen to Dixons Creek, before coming round to Healesville and south to Yarra Junction.Coldstream Hills is a source of serious Pinot Noir and Chardonnay and is one of the wineries that put the modern Yarra on the map. Yeringberg, close by, with vines in the soils of the historic de Castella vineyard, is famous for its Yeringberg Cabernet blend and its Marsanne-Roussanne white.
Domaine Chandon, which is owned by the House of Moet et Chandon, does everything right to make sparkling wines and its Green Room tastings are a special experience.Near Yarra Glen is Yering Station. It boasts a new and spectacular winery and, with a restaurant and luxury accommodation, is a focal point of the valley.
At Dixons Creek is Yarra Yarra and, close by, De Bortoli. There's grandeur and beauty in the winery and setting at Tarra Warra, near Healesville, and close to it is Dominique Portet. Back south, in the Yarra Junction region, visit Yarra Burn for its Bastard Hill Chardonnay, and Seville Estate for its Old Vine Reserve Shiraz.You can taste excitement in the air of the Yarra but the best place to eat is the bistro run by Giant Steps at Healesville. It's relaxed and does things like steaks and pizzas but boasts its own baker and a cheesemonger. It recently won The Age's inaugural Winery Restaurant of the Year Award.
NAGAMBIE LAKES
In the Nagambie Lakes appellation of the Central Victoria wine zone is a winery to be visited by all devotees. Tahbilk is in beautiful billabong country and its 1860 weatherboard buildings are heritage-listed. It tastes a range of quality wines at a cellar door where history hangs in the air and, though nobody seems certain what the purpose of its fascinating five-shoulder tower was, the image has provided an immediately recognisable label. The camera must go on this trip.Two of Tahbilk's premium wines are the Shiraz made from 1860 vines and a white produced from a patch of Marsanne planted in 1927. Its standard wines are good, and their prices attractive, but jump at any chance to try their museum Marsanne for their intriguing nectarine and honey flavours.Close to Tahbilk stands the more modern winery complex of Mitchelton. It, too, has a tower, this one recalling the airfield that now is a vineyard. Mitchelton offers a broad portfolio and its Print Shiraz '06 won winemaker Ben Haines the Wine Society's Australasian Young Winemaker of the Year Award for 2008.
RUTHERGLEN
Rutherglen is different. Different for its wines and different for its feel. This part of northeast Victoria is flat, and the summers are hot. But it is undeniably beautiful, and everywhere there is a sense of history.
Some Shiraz is grown in Rutherglen, and the region's Durif has its fans, but it's Rutherglen's fortifieds that all the fuss is about. These are its Muscat, made from Brown Muscat grapes, and the confusingly named "Tokay" (confusing because its made from Muscadelle). Both are golden in colour, intense in flavour, and alcoholic. The alcohol goes some way toward balancing their exceptional sweetness, however, and they taste of butterscotch and sultanas.Just follow the Murray Valley Highway, taking short runs left and right, and be prepared for a special experience. Visit Morris, established in 1859, and headed today by David Morris, Chambers Rosewood (1858, with Stephen Chambers now making the wine), Campbells (1870, with Colin Campbell now the head winemaker and brother Malcolm the viticulturist) and Stanton & Killeen (1875, with Chris Killeen). Then make your way up the Carlyle Road to the castle that is All Saints Estate. To get to the Rutherglen region just follow the Highway west from Wodonga and you'll be there in 15 minutes.
MARGARET RIVER
Be careful when they tell you that Margaret River is a short drive south from Perth. It's a more than four-hour trip. You can, however, believe everything they say of its beauty, wines, food and the quality and range of accommodation available. Wild water, solitary and beautiful beaches, tall forests and marvellous restaurants are all there, and one of the world's great Cabernet Sauvignon styles.
Cabernet Sauvignon clearly loves the moderate weather – courtesy of the Indian Ocean – and the good ones are as good as good wines get. In their youth they're a deep purple and have generous, dark fruit aromas. They're luscious with blue fruit-blackcurrant flavours, yet display necessary discipline and they finish firm. Seek them out.You could start with the wineries that cluster around Caves Road west of Cowaramup. Running a rough circle from the Harmans Road South intersection, visit Vasse Felix, Howard Park, Moss Wood, Evans & Tate, Pierro and Cullen.
Then, further south, run a circle around the Margaret River village and stop by Cape Mentelle, Voyager and Leeuwin Estate.But, of course, there's more to Margaret River than Cabernet. The new kid on the block, Shiraz, is proving no slouch and any review must mention Cape Mentelle's larger-than-life black Zinfandel. Then, Semillon and Sauvignon Blanc. There's plenty of these two varieties planted and, welded together, they make a keen, grassy, dry white that's unlike any other.
And, finally, Chardonnay.Margaret River Chardonnay boasts an army of admirers, and some of its soldiers think they can see an equal of great White Burgundy in the Leeuwin wine. Creamy peach fruit, green melon acidity and toasty hazelnut oak, they reckon. Voyager, Cape Mentelle and Wise do good ones – and whatever you do, sip some Pierro at cellar door.A number of wineries have restaurants onsite. A favourite is the one at Vasse Felix, which looks out across the vines of the original vineyard, and other top restaurants are those at Voyager, Leeuwin and Watershed.
LAST DROPS
Each of the producers mentioned in this lightning tour of the world of Australian wine is significant, if not for size, then for quality. Bargains are there to be had – especially from the bigger producers where ranges are offered at particular price points – and at the $10 to $15 mark you can often do well. Good luck and good drinking!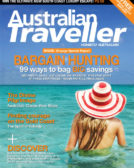 Enjoy this article?
You can find it in Issue 25 along with
loads of other great stories and tips.