Bursts of glittering confetti fall from the sky, a mobile swimming pool filled with synchronised swimmers rolls through the city and a group of grown men in sparkling leotards perform a Lady Gaga inspired hoola hoop routine. You haven't landed in a far off fantasy land. You're in Adelaide. And the Mad March festival season has begun.
But with six festivals, 1,168 shows and 400 venues to choose from, how are you supposed to tell your hot spots from your not spots? Your go shows from your no shows? So Jessica Braithwaite gives it to you, plain and simple – our budget and family friendly guide to Adelaide's festival season.
1. Festival freebies
Put that wallet away. You can enjoy a wildly entertaining itinerary without spending a cent. Ticketless art exhibitions burst from the city's bars and galleries and most bigger venues offer gratis goodness. Head to The Garden of Unearthly Delights for free rotunda performances each weekend or taste bite sized samples of acts at the Rundle Mall Funhouse. Here, a strong line-up of artists will perform snippets of their shows every day from lunch time onwards. See the full list of free Fringe events.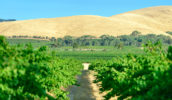 2. Lose your virginity
Grab a ticket to at least one performer you've never heard of. It doesn't matter if you end up one of only two audience members in a pub's back room while a poetry reciting gypsy balances a fishbowl on his head. Let's face it – which act are you going to tell the story of for years to come – the generic overpriced lounge singer, or fishbowl guy? The theme of this year's Fringe Festival is 'experience something new'. So be brave. And who knows, you just may discover the next big thing.
3. Step online
Not sure what to see next? Can't tell your unicycles from your unicorns? Still recovering from fishbowl guy? Fear not. The TalkFringe website tells you which shows are creating the biggest buzz. Check the leaderboard to see the highest rated acts, read the latest punter reviews and leave your own comments to help out fellow Fringers.
4. Take it to the street
It's one of the most jaw-dropping attractions this March and in keeping with our running theme, it can cost you nothing. The annual street theatre festival sees the world's best street performers take over Adelaide's east end from March 6-9. Grab a spot on the pavement to watch a hysterical water balloon gladiator show set to opera music or the self described 'unstable Pete' scale a three metre tall freestanding ladder. Ouch.
5. Children's events
The Fringe Festival alone features 57 events designed specifically for kids. Meet Boomstars and mad scientists, or watch Captain Fun Pants and his best mate Pirate No Beard retrieve their FunOmatic fun wand from fun town. While these shows are created with the little ones in mind, what self respecting adult doesn't also find funny Mr Snotbottom running around with his pants on fire. Point being, you'll have just as much fun as the kids do.
6. Join the support act
Not quite free, but as good as. With a keen eye and quick fingers you can nab Fringe tickets for less than the cost of a pint of beer. Half price passes go on sale between 12 and 3pm each day and you can sign up to the Fringe newsletter to receive daily lists of cheap tickets. Also check out the Support Act program for $10 passes to 97 shows.
7. Don't blink
The Adelaide Festival's showcase attraction is a mammoth public light show. Best described as an art exhibition that takes place in the sky, Blinc is a free nightly event using lasers and projections to transform Elder Park into an outdoor gallery. Punters can have their voice converted to a sound wave and projected across the night sky as light. And watch out for the larger than life three dimensional elephant… not that it would be easy to miss!
8. The whole world in one park
If there's one event worth splashing out on, Womadelaide is it. The four-day celebration of world music, art, dance and food will leave you feeling blessed and inspired by the most extraordinary talent this planet has to offer. Eighty year olds can sit under a tree to enjoy a red wine while 20-somethings bust outrageous moves with a tribal African dance troupe. Meanwhile, tiny tots are learning how to store dreams in milk bottles in the dedicated kids zone.
9. Start something
Don't just watch other artists at work, ignite a little creative flare of your own. Adelaide Writers' Week is one of the biggest literary events in Australia and, you guessed it – it's entirely free! It kicks off with a kids weekend full of stories, games, performances and parades. You can also attend story tent sessions with leading Australian authors. Hear kids' favourite Andy Griffiths talk about his book The Day My Bum Went Psycho or listen to Julia Gillard on her literary offering, My Story. *Note. her story may also include a few psycho bums.
10. Get revved up
Are the kids more in to power than pens? Get them trackside at the Clipsal 500. Tickets for kids aged under 12 are … watch out, here comes that F word again…. free! The family fun zone is an alcohol free sanctuary and offers plenty of shade to chill with the kids and test your skills at the dodgem cars or mini golf.
Travel-loving Adelaide native Jessica Braithwaite is Sky News's national weather presenter. Follow more of her adventures at jessicabraithwaite.com