A straightforward approach has ensured one of Adelaide's more established diners is as relevant as ever, finds Ella Munro.
The laneways of central Adelaide have gone through quite the culinary renaissance of late, with the likes of Leigh and Peel Streets brimming with a host of new cosmopolitan restaurants.
Taking its name from the vibrant street it sits on, Peel St was one of the first to arrive in the area two years ago and is still going strong.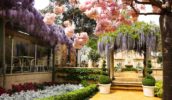 Following their success at Aquacaf in nearby Goolwa (open seasonally and highly recommended), chefs Jordan Theodoros, Ben McLeod and Martin Corcoran launched Peel St in 2013.
'Eat at home' philosophy
Its honest philosophy is encapsulated in the restaurant's 'bringing you the food we eat at home' motto. If this is indeed what the chefs are rustling up in their own kitchens, they must be a contented bunch.
Taking inspiration from the cooks' various travels, the menu is a showcase of modern Australian cuisine blended with global flavours.
There's south-east Asian in the banana blossom, chicken, chilli jam and coconut salad, and Middle Eastern in the hummus and minced lamb with garlic yoghurt, and the shakshuka eggs with harissa, feta and yoghurt.
It's all achieved using seasonal, local produce, something the restaurant has pinned its reputation on.
Share the flavours
It's best to approach this menagerie of flavours with some friends in tow and share a selection of entrées from the menu.
Of the four we ordered, a favourite was the pork belly and prawn with Asian greens, peanuts, pineapple, chilli and lime. It's an unusual collage of ingredients, but it all comes together effortlessly.
We went our separate ways for the mains. I opted for a pan-roasted snapper with fennel and pomegranate salad and crispy fried potatoes and aioli; an excellent decision.
The snapper's just-caught freshness wasn't hidden by the accompanying flavours; proving that simple, quality ingredients are just as impressive as flashy culinary tricks.
The wine region(s) advantage
All this lovely, local food is brought together by a plethora of nearby drops – Peel St is, after all, on the doorstep of the Adelaide Hills and Barossa.
And there's a smattering of Old World wines here, too, so locals aren't fatigued by what they likely have on their wine rack at home.
All the while the industrial interior – exposed ducting, brick and timber – hosts a lively crowd.
Early to Peel
It's an intimate, relaxed space, abuzz with the hum of conversation, especially if you sit at the bar where you can be a voyeur to the action in the kitchen.
But you'll have to arrive early to snag one of these coveted seats.
This enduring inner city restaurant is made even better by the welcoming, informed staff and good-value menu.
Without overthinking it, Peel St has positioned itself within the new wave of smaller dining experiences that are becoming the staple of Adelaide's food scene.
Far from losing its edge to the new kids on the block crowding Adelaide's laneways, Peel St's simple approach just keeps getting better with age.
The Details: Peel St restaurant
Verdict: This restaurant is not a flash in the pan and yet it still pulls in the crowds daily. It's a sure sign it's become a lasting favourite, and this success is well deserved.
Score: 4/5
Greats: Everything from the showcase of modern Australian cuisine to the lively atmosphere filling the stylish interior.
Grates: If anything, the philosophy of 'generous' and 'abundant' is taken too far; we struggled to finish some dishes.
Where: Peel St, 9 Peel Street, Adelaide, 08 8231 8887
All AT reviews are conducted anonymously and our writers pay their own way – so we experience exactly what you would.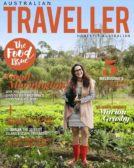 Enjoy this article?
You can find it in Issue 64 along with
loads of other great stories and tips.