Guide Rob Ellson of Exceptional KI spills his secrets.
Best beach for surfing?
The [local surfers] are going to kill me but D'Estrees Bay. On a howling north westerly has to be the best surf break in South Australia, if not the entire country.
Fishing?
Little Hanson Bay.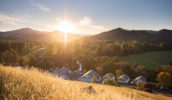 Little kids?
Emu Bay or the rock pool at Stokes Beach.
A nude frolic?
Western River Cove beach. There are loads of tall cliffs for shelter and a gentle swell rolls past.
Romantic bottle of bubbles?
A stroll on Pennigton Bay.
To rub shoulders with the wealthy?
Island Beach for sure: it's millionaire's row.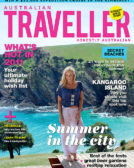 Enjoy this article?
You can find it in Issue 36 along with
loads of other great stories and tips.