Australian Traveller looks at a unique luxury holiday offering on South Australia's Kangaroo Island, LifeTime Private Retreats
EVERY DESIRE MET 
GREAT IDEA // We love innovation here at AT. Which is why we're keen to give some ink to LifeTime Private Retreats on Kangaroo Island. And not for their sweeping views, plush furniture and high-end food menu. Nope, it's for the service.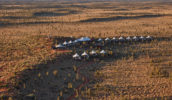 On arrival, guests are asked a series of highly confidential "Once in a LifeTime" questions so as to personally tailor their visit. So confidential are these questions, in fact, that hotel manager Nick Hannaford wouldn't tell us exactly what they were. "Basically, when people book they have an option to answer some strategic questions in regards to memorable childhood flavours, favourite or comforting foods, smells or music," says Nick. "We then get an idea of what they may be looking for in their stay with us, then convert that knowledge into surprise personalised experiences during their stay."
How great is that? The idea that you can book into a retreat having announced that cheese scones cooked a certain way (in the Peter Russell-Clarke style, preferably) bring back childhood memories, then find them waiting for you one morning . . . well, AT reckons that's just the extra mile that more of this country's hotels could be striving for.
Check out www.life-time.com.au for more info. (And we might just point out that we're hardly surprised by any of this: Nick and Amelia Hannaford are the brains behind the sublime Flames of the Forest experience in Port Douglas. We wrote about this in our 100 Things To Do In Australia You've Never Heard Of, so check that out as well by clicking here.)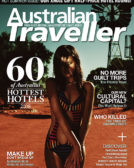 Enjoy this article?
You can find it in Issue 18 along with
loads of other great stories and tips.