AT offers advice to a solo traveller seeking tourism tips
Reader's Question:

I am writing because I bought issue 38 of your magazine, which included a recommendation for Goin' Off Air Safaris as an operator that flies over Lake Eyre [seeing the lake in flood was #3 on our 100 Things To Do Before You Die list].
I rang the number given more than once and got a recording saying they were out of the office. It suggested two mobile numbers to call instead. I called, left a message and never heard back, so a couple of days later I rang again. This time a young lady answered and she told me David was out but would call back later.
I said that was not satisfactory and she told me to make other arrangements. If people advertise in your magazine, which is not cheap to buy, and readers receive this treatment, I think you should make further enquiries into their business practise. Thank you,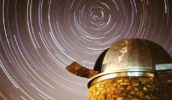 Mrs ER Gattenhof, Concord West NSW
AT's Answer:
Wow, what a let down. Like all things there are two sides to this story. The customer, who is most certainly right, and the operators, who have the challenge of making sure they run a successful business by having customers and then delivering the experience they deserve from enquiry to tour and after experience service. This can be particularly challenging for outback operators.
So, from Mrs Gattenhof's description, this is totally unacceptable and we at Australian Traveller are dismayed – well, gutted really – that one of the operators we have recommended has let you down.
For the record, Goin' Off Safari's were not an advertiser. Just to reiterate, Australian Traveller never sells editorial. Your trust is the single most important asset we have.
I was personally so surprised by their service that I called Goin' Off and spoke to David who was genuinely appalled. Like the good operator I believe he is, David wanted to call you to understand how his systems failed to improve his business. But as we do not have your phone number, we could not pass that on.
I have a lot sympathy for the operator, Goin' Off Safaris, and whilst in this case they let us down, I still stand by our recommendation. I have a few more which I will give you in a second but some important issues need to be addressed for both customers and operators.
Outback operators are the hardest working in the Australian tourism industry. Many, and certainly in Goin' Off Safaris case, they are the customer service representative, the sales and marketing manager, the on-ground logistics manager, the emergency medical response team, the cook, the cleaner, the mechanic, the bus driver, the guide, the zoologist, the botanist and then the MD.
So when they take a tour they will often leave behind an empty office, without staff to answer telephones, deal with enquiries or respond to emails. It's not ideal but if we want to have all the wonderful personal experiences and tours we do, it's a reality customers need to accept.
But it is also the responsibility of the operator to earn patience and acceptance from their customers. And this is where I think many of my mates in the Outback could possibly improve. The telephone recorded messages should inform customers why their call can not be answered and exactly when they can expect a response. The auto responders to emails should be exactly the same. Customers will grant you some leeway as long as action happens when promised. And that's where our friends at Goin' Off Safairs seem to have missed the mark this time. I am confident that this is very, very rare.
One more point for the industry – every single person who picks up that phone should be empowered enough to answer some fairly common and straight forward questions – price, departures dates, length of itinerary, accommodation levels.
But back to other recommendations. Seeing as Goin' Off Safaris let you down, here are some other operators we'd recommend for the Lake Eyre flight:
My picks are all based in the wonderful Flinders Ranges or on the Oodnadatta Track:
• Rawnsley Park Station: www.rawnsleypark.com.au/experiences/scenic-flights/
• Arkaroola Wilderness Sanctuary Scenic Flights: arkaroola.com.au/flights.php
• Wilpena Pound Resort Air: wilpenapound.com.au/do/flights
• Wrights Air: www.wrightsair.com.au
Or, if you want a really special journey, consider going on an air safari with an operator such as Travel West. Their nine-day, 30-seat plane itineraries take in places such as Longreach, Birdsville, Lake Eyre, Uluru, Kununurra, Broome and Alice Springs. 1800 654 541; travelwest.com.au.
– Quentin Long, managing editor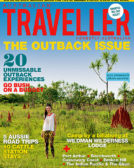 Enjoy this article?
You can find it in Issue 43 along with
loads of other great stories and tips.