AT's guide to the best cheap accommodation for summer and Christmas holidays

Cockle Creek
Why do we rate it?
Cockle Creek and the South Cape
boasts all the Tassie highlights – beaches, wilderness, crayfish, abalone and the great outdoors.

Where is it?
South Cape is the southernmost tip of the Apple Isle. It's 120km, or a 2hr drive, south of Hobart, or
an hour's drive south of Huonville.

Where to stay
It's all about the camping. There are several magnificent campsites in the area. The most popular is Cockle Creek campsite in Recherche Bay Nature Reserve. It is on the fringe of the Southwest National Park but not in it, so open fires and generators are permitted. On the way into Cockle Creek there are several other beach campsites before the Catamaran Bridge at Finns and Gilhams beaches. They all have drop toilets and untreated water tanks. For the intrepid traveller, join the waxheads who carry their boards three hours into the South Cape Bay from Cockle Creek. Bring your own supplies to the South Cape Bay campsite and remember this is National Park so bring your own stove.

How much is it?
Nothing: it is absolutely FREE.
Availability
The National Park does not accept bookings and a new policy requiring all camps to be moved after four weeks means the dumping of caravans for summer in the best sites has been stopped. However, if you arrive after Boxing Day it will be hard to get the ideal position. The Parks & Wildlife Service has established a campground host system where volunteers keep an eye on things so the rangers can get on with their work.

What to do
Loads. Grab a crayfish licence and drop in some pots or dive for abalone. There are immaculate beaches and engaging bushwalks. If you have a boat, the area is great for exploring. This is camping like it used to be, and some would argue like it should be.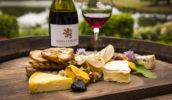 Contact
Parks & Wildlife Service Huonville Office //
22 Main St; parks.tas.gov.au.
Before you head out from Hobart, call the Cockle Creek Camp Ground Host to check availability,
(03) 6298 3137.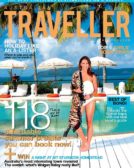 Enjoy this article?
You can find it in Issue 35 along with
loads of other great stories and tips.