AT's guide to the best cheap accommodation for summer and Christmas holidays
Stanley
Why do we rate it?
It's more than likely you've never been to, and possibly never heard of Stanley. That's what makes it such a find. It's an incredibly beautiful, pristine and remote coastal town, an underrated gem stuffed with glorious seafood. There's a stunning coastline, and it's a great base for exploring Tasmania's north-west region.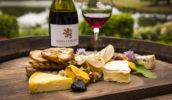 Where is it?
125km or a 2hr drive from Devonport, where you'll find the closest airport and the Spirit of Tasmania docks. It's a 45min drive from Launceston.
Where to stay
The usual accommodation is B&B-style – or your own yacht if you are one of the Melbourne salties who sails across the straight from "the North Island" to drop anchor in the shelter of Stanley's famous volcanic formation, the Nut. The most upmarket and funky residence is the hotel-styled @VDL, which has two suites and a new two-storey apartment. The kitchen is a gourmand's delight and the design is an eclectic mix of Balinese villa meets English country retreat. The best of the B&Bs is Hanlon House, a cute English country house with five rooms for couples under the Nut and opposite the beach. The Stanley Cabin & Tourist Park is proof that any traveller in this country can land a premium beachfront position without paying the earth.
How much is it?
Stanley accommodation is the best value for this time of year due to being so remote. The @VDL is $220 a night, but if you book for three-plus nights it comes down to $200 a night. Hanlon House is a maximum $195 for a standard room but call Maxine and Graham and they may offer you something a little better. And the cabins at the Tourist Park come in deluxe or standard. The standard cabin is $110 per night for two, with $15 per extra person to a maximum of six. The deluxe cabins start at $140 and the deluxe cabin with spa on the beach a whopping $150 for a max of two people.
Availability
Stanley accommodation is unlikely to book out for the period of December 26 to January 14 until the start of November.

What to do
Enjoy the amazing beach. Buy seafood at the big crayfish and look inside the aquaculture industry
at the Stanley Seaquarium. Climb the Nut and check out the Highfield Historic Site. This is a relaxed summer holiday where the most effort is strolling along a deserted beach to enjoy the long, warm evening.
Contact
@VDL Stanley //
6 Wharf Rd. (03) 6458 2032; atvdlstanley.com.au
Hanlon House //
Marshall St. (03) 6458 1149; hanlonhouse.com.au
Stanley Cabin & Tourist Park //
1 Wharf Rd.
(03) 6458 1266; stanleycabinpark.com.au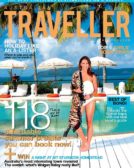 Enjoy this article?
You can find it in Issue 35 along with
loads of other great stories and tips.