Greens leader Senator Bob Brown, who helped prevent construction of the Franklin River Dam in the '70s as a leader of the Tasmanian Wilderness Society, has lost his latest conservation battle. But as his photos of forsaken forests and endangered species show, the war is far from over.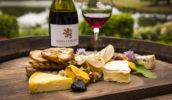 Now faced with a $280,000 court bill, Senator Brown has turned to his passion for wildlife photography to help raise money to support the cause.
His captivating images of the very habitat being destroyed by logging were recently shown in a series of touring Wielangta Fundraising Exhibitions, the proceeds of which will help defray the costs of doing battle with Forestry Tasmania – and Senator Brown hopes his images might help to spread a message of conservation to people across Australia.
"If you allow nature to speak to people through photos, it's much more powerful," says Brown.
And wherever he goes, whether it's a walk in the bush, a flight overhead or a beach stroll, his camera follows.
"I get moved by nature," he says. "If I had another lifetime, I'd be a nature photographer. That's why my photos are related to what's happening." The self-confessed amateur photographer takes his hat off to Tasmanian wilderness photographers, whom he says are second to none. John Mitchell, a convict sent to Van Diemen's Land who somehow got hold of a camera, became the first in a long line of wilderness photographers who felt the same way about Tasmania as Brown does. And so, camera on hip, he'll continue to shoot and share beautiful moments with his audience, all the while documenting the wilderness of Tasmania – even as outside agencies threaten its very existence.
For more info or to donate to Senator Bob Brown's cause, go to www.on-trial.info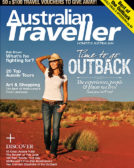 Enjoy this article?
You can find it in Issue 27 along with
loads of other great stories and tips.