A must-see and must-do guide to Hobart, Tasmania, and surrounds
What to see, where to go, even how to dress for your next unforgettable visit to the apple of the eye of the Apple Isle. By Susanne Kennedy
When considering a trip to Hobart, be warned: many have visited Tasmania's picturesque capital only to realise years later that they forgot to leave.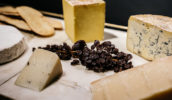 A decade ago, I visited Salamanca, Hobart's sandstone hub, in the wintertime. I remember being struck by a conspicuous number of men dressed unseasonably in cotton drill shorts and serious looking walking boots. To a Melburnian now residing in Hobart, the prevalence of this utilitarian "look" was fascinatingly unpretentious, and unfamiliar to the point of being exotic. Equally memorable is the incongruous image of Hobartian joggers. They were so relaxed, so unhurried.
In my porous traveller's state, I drew a few conclusions: judging by the local costume, there were adventures to be had nearby. And it was apparently safe to slacken the insidious shackles of fashion here; despite the absence of palm trees, it seemed there was a certain pace to island life – perhaps you never stopped losing yourself in all that sky, and one big mountain. And I'm still not sure about the bare legs in winter.
Oddly, these first impressions still capture much of what I perceive to be the Apple Isle's spirit. Hobart has a refreshing lack of pretension and unnecessary haste. And this is not through any lack of sophistication, as some might argue; in the past decade, Hobart has undergone significant latte-isation, producing a selection of cafes, new specialist shops and excellent restaurants, often in dazzling locations, to satisfy the discerning traveller, and usually without the price tags you'd expect in other cities. There's good shopping, exceptional local art, primary produce, and an ever-growing infrastructure for tourists of every wallet-size. And thankfully this development has not yet meant the colonisation of every second character building by some caffeine or souvenir outlet. The city has managed to maintain its charm, and it is for good reason that Hobart is more often etched in terms of its heritage value and luminous landscapes.
Here are some of the characteristics that lend themselves to a memorable holiday:
So much sky and one big mountain
A cross between a large country town and small urban centre, Hobart has around 200,000 residents, approaching half the state's population. There are many things that make it a comfortable place to stay, but one of them is the easy co-existence of natural and urban worlds; the nature-city balance just right. Its low-level cityscape, with mountains and water as the usual backdrop, are a relief to those accustomed to a highly built-up city. The result is that buildings don't dominate the skyline and, on the whole, trees and hillsides are not yet dwarfed by man-made structures.
Hobart's hilly and various cityscapes, like the weather, could never be accused of sameness. Art Deco, Georgian and Victorian architecture abound, and there are a number of almost exclusively Georgian townships – such as nearby Richmond and Cambridge – to be explored. Australia's second-oldest city (after Sydney), Hobart houses more than 90 buildings that are National Trust-classified.
The mountain
Like its neighbour, New Zealand, Hobart's climate is strongly affected by the surrounding ocean. And while Tasmania is one of the most mountainous islands in the world, Mount Wellington, at 1270 metres, would have to be its mascot.
The best way to get a sense of Hobart and what lies around it is to take a 22km drive up to Mt Wellington's summit on a clear day. From here you can take in a panorama that spreads miles down the Derwent River, and across the D'Entrecasteaux Channel to the Southern ocean. On a clear day, the lookout's diagrammatical maps guide your eye over Bruny Island, Port Arthur, the South Arm, and the region's many inlets and mountains.
On the way to the summit you'll pass the pretty mountain town of Ferntree Pass and countless walks, both leisurely and grunty, many of which are marked along the way. A roundtrip walk from Ferntree to the summit takes five to six hours, but walks of any grade can be found to take in the mountain's range of ecosystems.
The Organ Pipes are massive, fluted dolerite columns formed during the Jurassic period when Tasmania was busy separating itself from the Antarctic. These cliffs are popular for rock climbing and can be appreciated from the road that meanders to the summit, or from their base during a half-day walk that runs from The Springs. 
It seems every corner of Hobart offers a fresh vantage point from which to appreciate Mount Wellington; it looms like a guardian and the constant rediscovery of this landmark hastens your sense of familiarity with the capital, not to mention your orientation.
 The Waterfront
While the sheer spectacle of a large urban harbour such as Sydney's is one thing, there's nothing like the quiet industry and twinkling charm of a working port.
One of the simple highlights of my first trip, and something I'd recommend to anyone brave enough to risk a conversion moment, was lingering over a glass of Tasmanian white, or red, and watching the comings and goings in one of the Sullivan Cove bars or restaurants on a sunny afternoon. You'll be a stone's throw from fish punts, located between the arts school and Salamanca, where you can buy the freshest of fish.
The harbour and its picturesque warehouses remain central to the city's life and economy. Overseas ships moor, supplies are loaded for Antarctic expeditions, and working fishing vessels come and go with their catches. 
Festivals and cultural life
Hobart has a year-round calendar of cultural and culinary festivals; after Christmas, the Summer Festival kicks off with Taste of Tasmania, a seven-day celebration of local food, music, street theatre and performance on the waterfront. Of course the Sydney to Hobart Yacht Race begins on Boxing Day each year, but other events include the biennial Wooden Boat Festival in early February, which showcases "old salts, sirens and ancient mariners." A highlight is the quick 'n' dirty boat-building competition, in which entrants attempt to build a seaworthy boat in a couple of days – and on the final day they're all entertainingly raced. The winter months are busy with the Antarctic Midwinter Festival in June (which includes a film festival), and the Festival of Voices, a national choral festival, in July.
There are many galleries to be found in the waterfront and Salamanca areas. You could begin at the Art School's Plimsoll and Entrepot Galleries, move on to Art Mob and a tour of The Henry Jones Art Hotel's superb collection. After that, move across to Salamanca's Despard and Handmark Galleries, and the exhibitions at the Salamanca Arts Centre. The Carnegie and Criterion Galleries in town are a must see, as are North Hobart's Dick Bett, CAST and Inflight Galleries.
Tasmania's Thylacine, the Elvis of the marsupial world, was last recorded in captivity in 1936, but unconfirmed sightings have continued across the island to this day. If you're interested in the history and mythology surrounding this provocative carnivore, the Tasmanian Museum and Art Gallery (TMAG) is the place to go. The TMAG runs tours on the Thylacine, early European settlement and John Glover – among other subjects (www.tmag.tas.gov.au).
Food and wine
Hobart is the ideal place to sample the island's culinary bounty: Berries, cheese, cool climate wines, seafood (notably ocean trout, abalone, scallops, pickled octopus, rock lobster, Pacific oysters and of course salmon), boutique beers, specialty honey and mushrooms (white, honey brown, shitake and oyster mushrooms), herbs, stone fruits, premium beef and venison, ice cream, handmade chocolates and fudge and – naturally – apples. (Tasmania grows around 60 percent of Australia's apple exports). Black truffles and saffron are recent additions to the list of boutique ingredients produced in the state.
Locally farmed salmon, mussels and oysters all benefit from being grown in Tasmania's clear waters; while Blue Eye Trevalla is a local favourite, Pink Ling is my pick, but – with the level of freshness and quality we're talking about – you can't really go wrong. This is why Tasmanian seafood is sourced by some of the top national and international restaurants. Notably, Sydney's iconic Tetsuya's will only use Tasmanian ocean trout for one of its signature dishes.
There are a number of local vineyards with excellent restaurants within half an hour's drive of Hobart. You'll find Meadowbank and Coal Valley vineyards in the Richmond/Cambridge area; Home Hill Winery and its rammed earth restaurant can be found around the Huon Valley; Stephano Lubiano (for exceptional wine, no restaurant) is based at Granton; and Moorilla Estate, at Berriedale, has an excellent restaurant and houses a world-class museum. (Moorilla's museum is set in a Mediterranean-style house that was designed in the 1950s by Sir Roy Grounds for the vintner and arts patron Claudio Alcorso. It contains a private collection of African, Egyptian, Mesopotamian, Pre-Columbian and Roman antiquities and is well worth a visit).
In town, there are many excellent restaurants. Try Maldini's (Italian), Mures' (seafood), Lebrina (Classical), and The Steam Packet (fine dining, fusion) at the Henry Jones Hotel. For a good meal in a non-fluffy pub, with the best pub music in town, you can't go past The Republic Bar in North Hobart. The Taste Tasmania Farm Gate and Cellar Door Guide 2005-06, or the Cool Wine & Food, Cool Wilderness are good references.
Accommodation
If you're looking for a heritage Guesthouse or Bed and Breakfast there are many possibilities, including Hatchers Richmond Manor ([03] 6260 2602), Millhouse On the Bridge ([03] 6260 2428) near Richmond, or Amberley House ([03] 6225 1005) in town. A very reasonably priced option in Hobart, run by two writers, is Edinburgh Gallery B&B ([03] 6224 9229). The ultimate in luxury is The Henry Jones Art Hotel, with its blend of history and contemporary art and design ([03] 6210 7700, info@thehenryjones.com). The Henry Jones (originally the IXL jam factory) is located in Sullivan's Cove across the way from Salamanca and its Saturday market.
Close by is the Old Woolstore Apartment Hotel (1800 814 676), and the Salamanca Inn ([03] 6223 3300). Two options at the foot of Mt Wellington in Ferntree are Mountain Lodge B&B (enquire@lapoinyalodge.com, [03] 6239 1005) and Tan-Y-Bryn holiday units ([03]6228 4968). For a range of accommodation ideas in the heart of things, www.salamanca.com.au/inn/ is a useful site. Call Tasmania South Visitor's Centre on [03] 6230 8233 (from within the state), otherwise 1300 655 145 for travel information or www.discovertasmania.com.au
Historical tours on foot
A number of years ago, a visiting friend walked the Hobart streets in a plaster-flecked rugby shirt and torn tracksuit pants after accidentally locking herself out of my bluestone cottage in scanty sleepwear. After scavenging in the yard for something to wear, she wandered her way around Hobart's historic buildings, docklands and gardens waiting for my workday to finish. To this day, this friend highly recommends touring Hobart on foot (although not in oversized trainers, or five months pregnant). She also recalls how no-one took a second look at her bizarre ensemble.
Between 1827 and 1896, the Female Factory in South Hobart was variously a jail, a hospital and an asylum. Now it's a fascinating archaeological dig, with tours through the site revolving around the stories of the women and children who were imprisoned there (www.femalefactory.com.au).
As Australia's oldest brewery and an extraordinary example of colonial architecture, the Cascade Brewery is worth a visit. You can inspect the brewery works built from 1824 and its distinctive four- and five-storey high building with its "wedding cake" Victorian façade – as well as the surrounding lovely gardens – in twice daily (weekday) tours.
Many of the homes in Battery Point are classified by the National Trust, which conducts walking tours of the area on Saturday mornings. The Rivulet Tour takes you through an underground walk that literally and historically tracks the rivulet's journey beneath the CBD. Tours usually depart on Thursdays at 4pm from the corner of Davey and Elizabeth Streets. Sturdy shoes and a warm top are needed, as there are ladders and slippery areas to traverse throughout ([03] 6238 2711). For information on historical walking tours around Hobart, phone The Wishing Well on (03) 6223 7570.
Flights
Rotor-Lift Helicopter tours present another mode for a trip from Hobart to various wineries and Port Arthur (www.rotorlift.com.au). Cruises are also available from Hobart to the Cadbury Chocolate Factory, the Heads, Port Arthur, The Botanical Gardens and Moorilla Estate to name a few. Find out more on www.derwentrivercruises.com.au, or www.hobartcruises.com.au. You can also call Hobart Cruises on 1300 137 919.
Walks
For tips on walking around Hobart and on the Mountain, you can't go past professional walking guide and author John Chapman's website, or his various books and track notes on the region (www.john.chapman.name). Also of use is www.parks.tas.gov.au and – for walks you can do with children on the mountain – www.molesworth.tased.edu.au (look up Mt Wellington).
Day-tripper
1. Peppermint Bay (www.peppermintbay.com.au, [03] 6267 4088) and its bar, restaurant, art gallery and organic sheep farm cheesery, is located on a beautiful bay at Woodbridge just 40km from Hobart. You can get there via a catamaran cruise down the D'Entrecasteaux Channel or by road. It's a lovely spot to stare at the water, with a coffee or wine, grazing on simple bar food. Be prepared for crowds on a sunny weekend and arrive early for lunch. The Bar has a good range of boutique beers.
2. Tahune Forest Airwalk ([03] 6297 0068) is a stunning walkway that hovers above the Picton and Huon rivers overlooking the southern forests, about 90 minutes from Hobart, in Geeveston.
3. Port Arthur (www.portarthur.org.au, [03] 6251 2300) is comprised of 30 buildings and ruins. It's set on a peaceful bay amid 40 hectares of English oaks and restored gardens. Learn about our convict past at the world-class interpretation centre and through organised tours (by water or road). The site is well signposted from Hobart, so it's easy to get there on your own steam. If you're in this neck of the woods, and feel like a decent walk, head to the beautiful Crescent Beach.
DETAILS: Hobart
Best months to go: Unless tropical heat is your thing, Hobart can deliver perfect moderate heat in January, February and March. Autumn is brisk and clear, and the colours are fantastic.
Most underrated aspect: The visual arts and local galleries.
Most overrated aspect: Colonial architecture.
Be prepared for: The wind in spring; a real winter.
Watch out for: Rektango on Friday nights in the Arts Centre courtyard. Music, gluewein, and a friendly crowd.
Best value encountered: Complimentary tour at the Henry Jones Art Hotel. See one of the best contemporary art collections in Hobart and hear about the old IXL building's history. Each Friday night from the lobby from 5.30pm.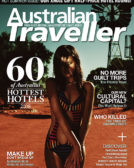 Enjoy this article?
You can find it in Issue 18 along with
loads of other great stories and tips.