There is only one city in the world friendlier than our own Hobart, according to a new survey.
The Tasmanian city was only outfriendly-ed by Florianopolis, Brazil, in a reader survey which appeared in the UK- and US-based travel magazine Conde Nast Traveler.
The magazine's readers painted a fine picture of laid-back Hobart, heaping praise on it such as "a truly unique part of the world," and "they know how to treat visitors".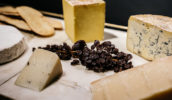 Margaret River managed sixth on the list and New Zealand's Queenstown smiled its way to fourth.
The annual 'Friendliest and Unfriendliest Cities In The World' was voted on by the magazine's 46,000 readers. It also covers categories including islands, airlines and cruises.
And the 'World's Unfriendliest City', according to the survey?
Newark, New Jersey, scores first place with comments such as "I ran into a lot of rude people there", followed by Islamabad, Pakistan.
While US cities are well represented in this part of the survey, no Australian cities made the top 20 Unfriendliest list.