Bostorn-born AT reader Jennifer Skabo now calls Tasmania home, and is a little annoyed that Australia's best-kept secret isn't so much of a secret any more.

I find it disturbing that so many people at last appreciate the undeniable appeal of Australia's spectacular island state. When I express my passion for Tasmania, I'm somewhat surprised by the positive reactions I get from all over the world. With apparent delight I'll hear someone say, "Tasmania – I'd love to go there!" It's as though Tassie can no longer claim to be Australia's best-kept secret. On the contrary, it's become a fascination, not to mention an increasingly popular holiday destination.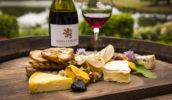 Gone are the good old days when most people didn't know what they were missing, or made crude jokes about the island's inhabitants. Never had a destination been so misinterpreted. Ironically, Tasmanians weren't the least bit offended; they justly felt the real joke was on the mainlanders. Locals were able to keep their fabulous island home to themselves – therefore they had the last laugh.
That Tasmania is bitterly cold is an old wives' tale that's being dismissed by people like me, who can't help but point out the obvious. I'm originally from Boston, where it's an effort to get to work in winter. You have to shovel through several feet of snow just to get to your car. I remember once telling friends who still live in Boston: "In Hobart, you may feel a brisk breeze blowing from the top of Mt Wellington but snow stays on the mountain where it belongs." Even mid-winter the day often dawns sunny and mild. And what a magnificent city backdrop a snow-capped mountain makes! The trouble is that most people are now well aware of this fact. They have no qualms whatsoever about flying off to Hobart for a holiday – even in the middle of winter in July.
Tasmania may be isolated from the mainland but, as most visitors have discovered, the locals are far from insular. When I first moved here with an obvious foreign accent, shop owners everywhere would curiously ask, "Where are you from?" and "What are you doing here?" Tasmanians may rarely feel the need to leave their island (and who could blame them?) but they're certainly hospitable and eager to learn what draws people to them.
Last year, a group of friends from Melbourne expressed an interest in organising a weekend away. When I suggested they fly to Tasmania, every one of them looked intrigued. I began bragging about beaches so pristine they'd be hard-pressed to find another set of footprints besides their own. Temperate rainforests, raging rivers, cascading waterfalls, thickly forested hills and jagged mountain peaks coexist here all on one island, surrounded by spectacular coastline.
My friends arrived at Launceston airport with bags packed full of singlets and summer sundresses. Although it was early November and not yet summer, they expected the weather to cooperate and Tassie didn't let them down. We rented a car and I led the way across St Mary's Pass to the east coast, giving my passengers a chance to soak up some of the rural scenery. In Tasmania, every road you take is a scenic route. No matter which direction you head off in, the drive is bound to be as worthwhile as the destination itself.
Less than two hours later my friends and I were marvelling at the ocean view and slapping on sunscreen as we drank champagne overlooking Binalong Bay. We felt like we were in sunny Queensland, minus all the high-rise hotels and tourists invading the coastline. "This is the life!" I heard one friend exclaim, reaffirming once again that the secret was patently out. "I know," I sighed. "But please don't spread the word."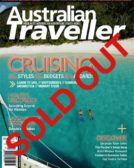 Enjoy this article?
You can find it in Issue 15 along with
loads of other great stories and tips.