Former Parks and Wildlife officer Steve Robertson delves into those hidden parts of Tasmania most strongly protected by its denizens, and reveals six secret locations that are well off the tourist trail.
You can't watch TV or open a magazine these days without seeing a Tasmanian tourism ad. If it's on the tube, you'll endure Joe Cocker or Livvie Newton-John warbling about love and beauty and all that nice gooey stuff while the camera soars above a dense forest or dramatic seascape. If it's a magazine ad, there'll be sepia tones, soft focus and an impossibly perfect young couple strolling arm in arm through a deliciously twee colonial village. False advertising?
Well, actually . . . no.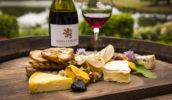 Tassie's tourism icons – Cradle Mountain, Freycinet, Port Arthur, Gordon River, Richmond et al – really are quite appealing. It's just that if you trek off to Tassie in the popular summer months or during school holidays, you'll be sharing all those delectable experiences with what the locals derisively call the Mainland Horde: many dozens of your fellow gentility-seekers, none of whom will look remotely like the couple in that ad.
The answer? Check out the Tasmania that mere tourists often miss (you, of course being a sensitive, informed traveller), and poke about in some of the secret places that – if they could – native Tasmanians would reserve by law exclusively for themselves.
1. Gouged by glaciers
Hartz Mountains National Park
Until recently, it was the closest World Heritage Area to any capital city in Australia. Hartz Mountains NP reminds me a lot of what I think the Scottish Highlands probably look like – I can't be sure, since I've never ventured north of Hadrian's Wall.
The park is south of Hobart. We turned west at Geeveston, climbing and climbing some more, to a high, lake-strewn plateau that lords haughtily above Forestry Tasmania's energetic wood production efforts below. Spanning 1740 alpine hectares, Hartz Mountains NP is the roof of southern Tasmania. The gravel road to the park runs through tall eucalypt forest, valleys of beech rainforest, heath meadows and rocky mountain peaks.
It's just 90 minutes by aging MGB from Hobart GPO to the start of the track leading to the gem of this park, Lake Osborne. Duckboarded all the way – so tourist boots won't wreck the soft alpine vegetation – the track is flat and we got to the lake in about 15 cruisy minutes. There's a very old and twisted pencil pine next to a rustic bench, perfect for just sitting, contemplating the clouds and counting the sparkles on the water.
Another slightly longer walk took us to glacially gouged Lake Perry, the track lined with deep crimson Waratah plants in full bloom.
DETAILS: South of Hobart on the A6, turn right at Geeveston and follow the park signs. (03) 6264 8473.
2. Land of the long white shore
The Eastern Beach Reserves
Okay, I'm going to cheat a bit on this next one: it's not one destination but six, all in a row heading up the east coast. On a sunny autumn weekend, I went topless (the car, not personally) and stopped off for an hour at each, to swim or walk or just sit and take in the seclusion.
Marion Bay, just east of Copping, is a long curved beach framed by waving yellow wildflowers, where owners bring their horses to prepare for the trots. Boltons Beach, just above Triabunna, was Tassie's only entry in a Best Beaches of Australia feature a few years ago – it's a deserved honour for a place with squeaky white sand, bizarre washed-up sea life and glimpses of Maria Island to the southeast. Spiky Bridge, a weird, angular, convict-built relic, also boasts its own little cove – very sheltered and very cute.
Part of Freycinet National Park, the Friendly Beaches get perhaps one percent of the park's visitor numbers. That's dumb. They're long, wild, empty and curiously inviting. I released my inner kid and tumbled for hours down the steep dunes. Beaumaris Beach is nice for cove swimming and shore fishing, but the gem of them all is just 40km north, at Mt William National Park.
If I were rich and brilliant, I'd race out and buy up all the unreserved beachfront land in Tasmania's far northeast corner. Why? Because coastline doesn't get much prettier or more unspoiled than this. But since I possess neither riches nor much of a head for real estate deals, I'll just have to settle for a return journey to Cobler Rocks.
Surprisingly, Mt William National Park wasn't designated for its scenic values, though it surely could have been. No, the government was looking for a refuge for the only Tasmanian native kangaroo, the Forester, and quite correctly deduced that an old homestead here with its hectares of cleared pasture would be ideal for marsupials of all shapes and sizes. It is. Visitors can drive along at dawn or dusk down Forester Kangaroo Drive and watch literally hundreds of 'roos, wallabies and wombats wandering about in the gentle light. Or they can stroll to the top of the 216m-high Mt William (the easiest mountain summit you'll ever conquer) for some expansive vistas.
DETAILS: Take the East Coast Highway A3 east from Hobart to the A9, exit at Copping to get to Marion Bay. Turnoffs to all beaches are well marked. For Mt William NP, stay on the A3 until just before Derby, turn right on the B62 and follow the park signs. For most of the eastern beaches, call (03) 6256 7000. For Mt William rangers, it's (03) 6376 1550.
3. A diamond in the rough
Northern Flinders Island
Have you ever fantasised about simply vanishing off the face of the earth? Abandoning the rat race to live in splendid isolation far from any cities or towns, where the only pressure is deciding which beach to walk on and how much fishing bait to bring with you?
Welcome to Flinders Island, in the eastern approaches to Bass Strait. Isolated beaches, craggy mountains, coastal heathlands, a zillion or so 'roos and Cape Barren geese – that's Flinders. Nearly all the minuscule human population lives in the south, which is why we're heading north, to the diamond fields of Killiecrankie Beach.
Well, okay, they're not really diamonds. But they are clear, very hard topaz and in the hands of a skilled jeweller, they make exceedingly good gemstones. I found mine at the aptly named Diamond Creek along Killiecrankie Bay. On a gorgeous April afternoon, not one other soul was there to spot this little gem-in-waiting first.
On the island's far northeastern corner is a reserve with the stunningly imaginative name of North East River. Here I spent all day just walking along beach after dazzling white beach, crossing over polished granite shelves that protect shallow rock pools full of squishy green critters. At Holloway Point there's an especially inviting pool, the grey of the rocks set off by the vivid orange lichen blotches. As I sat on the rocks, a pair of Australasian gannets landed and wandered over to see who was invading their space.
As it happened, I wasn't the only alien life form that day; a group of sea canoeists arrived in the lagoon, the first people I'd seen for two days. Some quick negotiation and I was paddling along with them over to Inner Sister, an island off an island off an island. Now that's getting away from it all, big time.
DETAILS: Fly to Flinders Island from Launceston and rent a car. It's a huge island, more than 100km from Lady Barron to Palana, so don't rush. Check out wwwflindersislandtourism.com.au or call 1800 994 477.
4. A true holy land 
The Walls of Jerusalem
Only a masochist or a truly fanatic bushwalker looks forward to crawling out of a warm sleeping bag at 6am, especially when it's -2°C outside and your boots are still frozen from tromping around in mud the night before. But the faint glow through the tent was telling me that the clouds had cleared overnight and there might be some good pictures for the taking. I'd spent four hours the previous day hiking into this place and I wasn't going to let the best light disappear on me.
Ten steps through the forest and I was in the open. Looking up, I gazed out onto a massive shining cliff face engulfed in a mist that was swirling about but appeared to be lifting. I dashed back to the tent, grabbed the Nikon, set up a tripod and shot the golden cliff. Five exposures later the mist descended again and it was all over. Back to the tent and a bit of warmth. I got the pictures I'd come here for.
More than 900m up in the highlands of Tasmania, on the edge of the windswept Central Plateau, lies the Walls of Jerusalem National Park, among the wildest tracts of Tassie's World Heritage Area. Once the haunt of escaped convicts and wallaby trappers, the Walls today attract dedicated bushwalkers and photographers who appreciate the area's blend of stark magnificence and fragile delicacy.
We drove through Deloraine and Mole Creek, passing through a towering stand of eucalypts before arriving at the small car park at Fish River. It's a very vertical three-hour walk to the park's first delight: Solomon's Jewels, a picture-perfect chain of tiny clear lakes. On a mild and sunny afternoon, these jewels live up to their name, sparkling like sapphires set in the deep green of the surrounding pencil pine forests.
Crossing Wild Dog Creek, the track rises once again as we approach Herod's Gate, a pass between two looming rock formations, and then the exclamation point-shaped Lake Salome. On our right, the West Wall towers some 300m above, and ahead is another mountain they call The Temple. Welcome to the heart of the Walls of Jerusalem.
First impression: I'm in a cathedral without a ceiling. Bushwalkers call this natural basin The Amphitheatre. Around the edges, in the shadows of the Walls, stand groves of 300-year-old pencil pines, an incredibly hardy species that somehow makes it through the howling sub-zero cold of the highlands winter. There's another way into the Walls, longer but flatter, from Lake Ada. Mind you, I'm not saying it's muddy or anything, but if I ever do it again I'm carrying scuba gear.
DETAILS: Since it's off the usual tourism trail, it's not all that easy to find the Fish River car park. From Launceston take the B54 to Deloraine, continue west on B12, turn south at King Solomon Cave on the C17. Rangers at Mole Creek on (03) 6363 5133 can fill you in on the rather complex camping rules in the Walls, and also offer info on the network of fascinating caves in the region. If you want to go into the Walls with a tour group, call Tasmanian Wilderness Experiences on (03) 6261 4971 or 1300 882 293.
5. A bitter Pillinger to swallow
The death of a rainforest town
First task: rent a time machine. Set it to 1906. Aim for the west coast town of Pillinger. Press go.
You're standing in the main street of a bustling port town. Rail carriages chock-a-block with copper ore, timber and bricks rumble past, and the wood smoke hangs thick in the air. Workers are yelling and cursing and doing all sorts of manly stuff. A thousand people live here along the shores of vast, grey Macquarie Harbour, on land that had once been intense green rainforest. But today, like parts of Angkor Wat in Cambodia, the forest is slowly reclaiming its domain, overgrowing the crumbling ruins, covering the orange bricks with deep green moss, sprouting fern fronds everywhere.
The Great Depression and various other economic woes killed off once-prosperous Pillinger, and by 1943 the last families had given up and moved to Strahan, 30km distant. The result today is an eerie, ruined ghost town where, if you close your eyes and stand quietly, you can sense lost dreams amid the utter silence.
Getting there is 58.7 percent of the fun (I worked it out on my calculator). I began my time travel by driving south from Queenstown down the Mt Jukes Road. After 30 minutes there's a right turn into a clearing next to the miserably decrepit Bird River Bridge. Since only a certifiable loony would attempt to drive across it, I, of course, didn't. Instead I parked, hopped out, crossed the bridge on foot, and trekked along the disused rail line that runs beside the Bird River.
Scavengers long ago stole the rails and sleepers, but the old right of way is in pretty good shape, meaning I could enjoy just looking at the ancient impenetrable mass of myrtles, sassafras and King Billy pines on my right and know I didn't have to actually delve into it.
DETAILS: You can now get directly from Arthur River to Zeehan and on to Queenstown. It involves the unsealed C249 road to Corinna and a toll punt across the Pieman River. Otherwise, drive to Queenstown, take the only road south (through Lynchford), ending at the start of the walk to Kelly Basin. Phone the rangers on (03) 6471 2511.
6. Tarn that dream 
The upper sector of Mt Field National Park, Marriotts Falls
Coach tour heaven. That's the way locals describe the car park at Mt Field National Park. Every day these diesel-belching monsters disgorge hundreds of day-trippers for the one kilometre wheelchair-standard walk to Russell Fall, such a Tasmanian icon that it appears on a pre-Federation postage stamp.
Not your thing? Good. Instead of fighting for a parking space down in the valley, smart folk drive up and up, along Lake Dobson Road, to the park's much less-visited alpine tracts. Along the road's 16km are a handful of short walks and viewing platforms, well worth checking out for the informative signs explaining how the geology and the plant life can change so dramatically in such a tiny distance.
We timed our visit for late April (Anzac Day is perfect) and treated ourselves to the most vivid autumn colour display this side of Vermont or Quebec. It's fagus, Tasmania's only deciduous native plant, and at the right time of year, it turns entire hillsides into a riot of orange, rust, red and yellow. Splash all that colour around a chain of tiny blue lakes and you have the raw materials for some very satisfying photography.
The place we experienced all this is the Tarn Shelf walk, a fairly easy 50-minute walk from the end of the road at Lake Dobson. One of Tasmania's few ski fields in winter, Tarn Shelf was created by ancient glaciers that also carved out Lake Seal.
With Libby, a friend from Sydney, I pressed on from Tarn Shelf to do a six-hour return loop walk along Rodway Range to the shores of deserted Lake Webster, then past Platypus Tarn to the Lake Dobson car park. Even in summer, there's a cooling breeze this high up and the blue of the sky is extraordinarily intense. Best of all, we only saw one other pair of walkers all day.
I'm a big softie for waterfalls, but not too keen on sharing them with strangers, so the next day Libby and I decided to have a look at Marriotts Falls, guaranteed coach-free. The falls are at the end of a fairly gentle half-hour pathway that starts near the town of Tyenna, on Gordon River Road. Even if there weren't falls at track's end, you'd want to come here just for the walk, through tree ferns and past groves of immense swamp gums, the tallest flowering plants on earth.
Anyway, in its secret and isolated setting, this might just be the most alluring falls of them all, and, like so many delicious locales in this extravagantly blessed state, hardly anyone has ever heard of it. Until now.
DETAILS: The entrance to Mt Field National Park is just bit over an hour by road from Hobart. Drive north then west on the A10, turning off onto the B61 in New Norfolk. Follow the signs to Mt Field along the Gordon River Road. Phone (03) 6288 1170.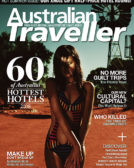 Enjoy this article?
You can find it in Issue 18 along with
loads of other great stories and tips.