A look back at the tobacco-producing region of Northeastern Victoria's Alpine country.
BACK IN THE DAY . . . 1950s
Northeastern Victoria
The Myth of the Immigrant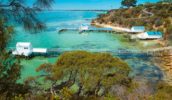 As well as being perfectly suited to producing such goodies as wine, cheeses, walnuts, hops, berries and other fruits, along with trout and venison and any number of other mouth-watering treats for gourmands, Northeastern Victoria's Alpine region – also known as the Great Gourmet Road or, more officially, as "Legends, Wine and High Country" – is also home to a much less benign crop: tobacco.
The right soil type, mild climate, hot summers and ample water in the valleys along the Ovens, King and Kiewa Rivers make this area an ideal place for growing the toxic weed. Hops and tobacco were planted in the area as the gold began to run out. For many years the Pan family, Chinese settlers, were the largest tobacco growers.
Interest in tobacco increased in the early 1930s following the introduction of American flue-cured varieties of tobacco. The 1930s and '40s remained hard times but, after World War II, new methods of tobacco production were introduced and a Tobacco Research Station was established. Southern European migrants, particularly Italians, also settled in the area during these years, involving themselves in the tobacco, hops and walnut industries.
The Italian migrant share-croppers worked long and hard planting, growing, harvesting and cutting tobacco. Women and children worked alongside the men, in the paddocks, the drying sheds and kilns. After a day's work in the fields, it was common to work well into the night tying up the leaves ready for the kilns.
After several years of hard work the migrants acquired their own properties, giving rise to a local Anglo-Saxon myth that they received government assistance to get ahead. Another fiction was that migrant women were as tough as farm animals and immune from normal housewifely ailments and physical fatigue. Of course, local medical records of the time refute that notion.
This part of Victoria remains the major tobacco-producing region in Australia, generating four million kilos of the stuff per year.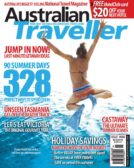 Enjoy this article?
You can find it in Issue 6 along with
loads of other great stories and tips.