Life by the Lake
Life by the Lake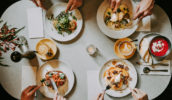 Convinced there's more to the rejuvenation of Victoria's Spa Country than the now-famous Lake House, Peter Robinson returns to Daylesford for a dose of remedial indulgence therapy.
Like so many Victorian goldfield towns during the 1850s, Daylesford grew on the prospectors' fortunes as thousands of tonnes of glistering metal were mined from the foothills of the Great Dividing Range.
As the gold ran out, the very existence of Daylesford and its twin Hepburn Springs became reliant upon another resource – mineral water. A tourist industry developed on the renowned health-giving qualities of local mineral waters, and while the towns' fortunes waxed and waned for a century you could drink it, hot-spa in it or bottle it and take it home.
Fast-forward another few decades. Today, a whole new indulgent level of the tourism industry has been launched on the celebrated waters. You can take a week of spa therapies for up to five grand, but that'll include some pretty serious promises of a younger you, a bed and a decent feed or ten.
THE SPEED OF CHANGE
Over the past 150 years Daylesford has evolved through Gold Rush digger encampment all the way to town status, then as a centre for Swiss-Italian migrants who tilled the soil, then spa town version one – followed by decline, followed by rediscovery as a weekend Mecca for Melbourne's artistic/alternative folk. And now it's tourist/spa town version two combined with all those other evolutionary benefits.
What else can Daylesford become? If Al Gore's predictions of global warming are on track, the town's next makeover will be as beach resort, version 2.0, thanks to rising sea levels and everyone who forgot to turn out the lights for a century or so. But heck, that's not for a year or two.
In the meantime, city slickers nonchalantly burning banknotes and fossil fuels to escape the concrete jungle for weekends of pampering, please read on. Ditto families looking for things to do on a budget, and bushwalkers, and those who enjoy attractive country towns and . . . pretty well anyone.
Twenty-odd years ago when I first rolled into Daylesford for a weekend away, it was a choice of the local motel or Lake House. At the time I couldn't afford to stay well and eat well, so the motel won out for beds but the chosen eatery was Lake House. The former, through no fault of its own, was a dud thanks to my neighbour's loud marital revelry through the wee small hours, but the latter was a sensation – how could country food be this good?
Ensuing decades have seen Lake House go from strength to strength with more rooms, a bigger restaurant, a dedicated spa centre and a rack of tourism and food awards. I don't always agree with these chef hat things, or stars if it comes to that, but the acclaim is well deserved in this case.
THE FACE OF CHANGE
Alla and Allan Wolf-Tasker have lived in Daylesford for more than 25 years, and some say the town is all about their much-revered Lake House. Few who know Daylesford would doubt that the Wolf-Taskers have had a major role to play in the town's enormous popularity.
Alla's Russian migrant parents bought a rundown miner's cottage in Daylesford in the early '60s. "The area was popular with migrants because with its small church spire-dominated villages, lakes, rivers, forests and undulating hills, it reminded them of Europe," Alla says. "Other Europeans frequently visited, they were all also drawn by the mineral waters. I spent most of my childhood summers here boating and swimming in the lake, going on long walks through the forest, mushrooming in the autumn, and working in the vegetable garden and orchard with my mother.
"Certainly in earlier years when I spent my childhood summers here, there were colourful people around. I can remember the large Hungarian lady who ran the restaurant at what is now Holyrood House. I'd sometimes go and visit there with my father and sit in the kitchen among the pots of goulash while the grown-ups downed a great deal of vodka."
Alla remembers a Ukrainian man in Central Springs Rd who smoked local eels, and her father would swap jars of her mother's pickles and various baked goods for them. "Those long black snaky looking things were a source of fascination. The smoky flesh was delicious and a frequent feature of our family table. It's rarely off the restaurant menu."
Alla first had grand ideas of opening a country restaurant when she returned from working in France. "Luckily my artist husband Allan could draft and build and was an acquiescent sort of chap with regards to my wild fantasies. When I said, 'Country restaurant?' he said 'Why not?' This, despite having no business experience and limited resources."
Alla and Allan purchased the future site of Lake House in 1979. It was a denuded gorse and blackberry-infested paddock overlooking a desolate overgrown arm of Lake Daylesford, which the locals referred to as "the swamp". There was little or no tourism in the place "You could shoot a bullet down the main street on a Saturday and not hit anyone," says Alla. "The old bathhouse in Hepburn Springs was old and decrepit, the baths were rusty from the minerals . . . it was a place for the intrepid."
Now rumours abound, or so I've heard in lesser tourist towns, that Daylesford is passé, the alternative crowd has moved on and the bohemian atmosphere has been assimilated. Or could it be that we're used to things being different here?
Daylesford is no stranger to me, and the familiar sights of lake, post office and main street shops have changed little over the years I've been visiting. The subtle development in town has altered the landscape to the effect of fine-tuning rough edges and varying the therapeutic celebrations – especially some holistic therapies that have gained a mysterious transcendental sophistication, according to one informative sign. This is great if you're still listening to Sergeant Pepper's Lonely Hearts Club Band. On the other hand, some of the spa treatments available are mind-blowing in their "wellness," the food is inspirational and accommodation out of this world.
On yet another hand, choosing the best in town can be leave your credit card with toxic shock. But no more than in the city.
Dotted around town are signs for massages, hot spas, herbal remedies and potions, aromatherapy, tarot card reading, often accompanied by various herbal fragrances wafting out of alternative therapy rooms and cottages. Definitely one of Daylesford's attractions, these things have barely changed for decades – and taking an hour or three for some mind and body therapy can be surprisingly affordable in the off-season.
And that's an important point in itself. If you go at weekends, you're bound to mix it with the crowds, but if you want the place to yourselves go mid-week out of holiday times.
A favourite time is autumn, when the days are fine, the country air is cooler, a fire may be crackling in the hearth, and deciduous trees display their true colours – no shortage of these brilliant hues across town since the region was settled by Europeans, many of them of Swiss-Italian heritage seeking the beauty, utility and familiarity of species from their homelands.
So, while you need to be well heeled to enjoy the finest luxuries Daylesford offers, there's a host of things to do that don't bust the budget even for families.
OUT AND ABOUT
On Sundays there's a market at the old railway station where you can score something made or grown locally. Your kids cajole you, and you'll let them, into boarding the vintage railmotor (officially Central Highlands Tourist Railway) for a trip through the Wombat Forest to Carlsruhe. If you're not there on a Sunday you can still admire restored carriages and locomotives, though it's pity the station area isn't better developed as a railway mini-museum of sorts. That said, it's run by dedicated volunteers and shoestring funding, so step up to the plate if you can help.
One of my favourites (not because it's free) is a walk or drive to the local botanic gardens atop Wombat Hill, a shady reserve with picturesque glimpses of the township below (hint: visit a bakery and deli first and make a picnic of it; there are plenty of tables and grassy areas near the lookout tower, which, by the way, is a dud – the trees have grown and knocked out the view. Still, even in summer heat there's shade and invariably a cooling breeze, so it's worth the effort).
Various crafts and antiques shops are worth a look – there's an antiques shop on the corner opposite the post office (you can't miss it) which has been there from the year dot, where heaps of affordable treasures including old medicine jars and coloured bottles are for sale.
No matter how many shops, springs, therapies and trains there are in Daylesford, no-one leaves town hungry by choice. Lake House, again, has to be the ultimate wining and dining experience, but worth trying are lunch at Cliffy's Emporium (03 5348 3279), lunch and dinner at Frangos & Frangos (03 5348 2363), Springs Retreat café (03 5348 2202) or one of the pubs. For picnics, get biodynamic sourdough bread from Himalaya Bakery (03 5348 1267), deli delicacies from Cliffy's or chocolates and coffee from Sweet Decadence (03 5348 3202). The Convent Gallery displays exquisitely expensive art and craft with a restaurant, and the latest suites, sweets and delectable treatments at Lake House are not at the budget end of the market.
Another place to try for dinner is the Old Macaroni Factory, built in the 1860s and the first pasta factory in Australia. Still in the same family, if not the same generation, it's now an Italian restaurant-cum-museum
SPRING COUNTRY 
Tracks lead to any of the 72 springs in the area, and the old-style hand pumps are great fun. What could be more relaxing than finding a grassy picnic spot, unpacking a loaf of country baked bread, tasty regional cheeses and a glass for the mineral water? This is the abstainer's version of a pub-crawl, though do the tasting carefully – some rock-flavoured water ain't my cup of tea but that's part of the fun.
One of Daylesford's other pleasures has to be late Sunday breakfast. If you're not eating-in at your chosen accommodation, brunch at the Boat House on Lake Daylesford is about the best spot for serenity. Canoe or pedal boat hire is available, and the ducks and swans will gather for a feed. (Being sensitive and green at heart, you'll undoubtedly offer them, not bread, but their correct food of worms, waterweeds and native grasses.)
Keen walkers can also follow the Tipperary walking track running from Lake Daylesford to the Hepburn Springs mineral reserve. The 16km trail follows Sailors Creek and Spring Creek, traversing foothill forest typical of the region. Wildflowers among the stringybark, box and peppermint gums make a colourful display in spring, and many native birds and animals (and sun-seeking reptiles) can be seen along the way. Far easier is the 5km track circumnavigating Lake Daylesford.
Daylesford's twin town, Hepburn Springs, is just up the road a stretch. With the growing popularity of spa treatments, some say the Hepburn Springs spa complex's potential has never been unleashed. Others criticised the centre as an embarrassment to the region. I never got closer than the foggy windows years ago when it was uninspiring, grubby, and had a "reputation." As Australia's only mineral water hydrotherapy facility, it's currently receiving a much needed revamp.
LAND OF MILK AND MONEY 
Just up the road from Hepburn Springs is Lavandula, a restored dairy farm originally settled by Swiss-Italian farmers in the 1860s. City businesswoman Carol White had a vision and set about creating a lavender, grape and olive farm around sensational gardens. It's truly a pretty spot, so pay the miniscule entry fee to wander perfumed gardens, inhale the scent of lavender soaps, oils and everything else purple, or have a decent lunch at La Trattoria, Lavandula's casual eatery. (Try the lavender scones!)
Leaving town can be another journey of discovery. Using Daylesford as a touring base, try any of the maze of tracks and back roads leading to Castlemaine, 40km to the north. Near Fryerstown and Irishtown, crumbling stamper battery ruins or miner's cottages make for enigmatic photos, and most Gold Rush towns are full of beautiful buildings harking back to that historic era.
Without doubt the region's beauty, diversity and indulgences are today's golden discoveries.
Details // Daylesford
Where // Daylesford is 105km west of Melbourne via the Western Fwy, about 90min drive from the city.
Contacts //
Lake House // open 7 days for food, spa treatments and accom, 03 5348 3329, www.lakehouse.com.au.
Central Highlands Tourist Railway // runs Sundays, 10am-2.45pm, 03 5348 1759, www.chtr.org.au.
Lavandula // open 10.30am-5.30pm daily, 03 5476 4393, www.lavandula.com.au.
Boat House Café // 03 5348 1387.
Farmers Arms Hotel // 03 5348 2091.
Old Pasta Factory // 03 5348 4345.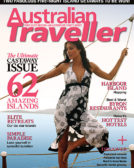 Enjoy this article?
You can find it in Issue 19 along with
loads of other great stories and tips.