Any town that's home to both The National Holden Motor Museum and The Great Aussie Beer Shed has to make our Top 100.
A step back in time, the historic town of Echuca sits proudly on the Murray River in Victoria and is known far and wide as the paddle steamer capital of Australia. The town is home to the Port of Echuca, which was built in 1860 and was the largest inland port in the country in its day.
Restored in 1973 and now used to facilitate paddle steamer rides along the Murray, today the port is jam-packed with museums, replicas and buildings – the footbridge has been authentically reconstructed using the original plans, and the Star Bar, once an illegal underground drinking hole, still stands, complete with the escape tunnel once used to dodge police.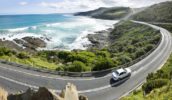 The lovely town of Moana is just over the other side of the Murray and a growing series of bike and walking tracks connect the two. As paddle steamers make silhouettes in the sunset on the river, it's easy to forget what decade it is.
While Echuca's town centre almost brings you back to reality with its modern shops, hotels and eateries, its historic buildings, like the old post office with its circa 1870 clock tower, will keep you dreaming about years gone by.
Where? // 236km (3hrs) north of Melbourne.
Did you know? // Echuca – an Aboriginal word meaning meeting of the waters (symbolising the junction of the Murray, Goulburn and Campaspe) – was nominated in 1891 as a potential capital for Australia.
Return to: the 100 Best Towns in Australia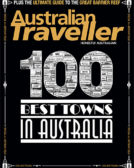 Enjoy this article?
You can find it in Issue 26 along with
loads of other great stories and tips.