Beechworth in the Victorian High Country is a beautiful town with a famous bushranger (Ned Kelly) past, number 20 on Australian Traveller's '100 amazing places you haven't been to yet'. Nominated by: Peter FitzSimons, journalist and author.
Peter FitzSimons is prone to making grand statements, and this one is no exception: "the most beautiful town in Australia to me," he declares, "is Beechworth."
To be fair, any Victorian might say the same – the town's wide, pretty streets and gorgeous autumn colours are well-known. But what really makes it beautiful are the stories behind the good looks, he says.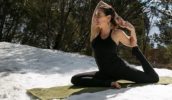 "I first discovered the town when I was researching my novel Ned Kelly, who spent time in jail here."
As a result, the Ned Kelly Vault exhibition space is worth a visit, he says, as is the courthouse next door.
"Parts of the town courthouse have been left exactly as they were 150 years ago."
After a visit to the Robert O'Hara Burke Museum – "one of Australia's oldest museums, and a tribute to the explorer and local police officer who set off on the ill-fated cross-country expedition from Melbourne to the Gulf of Carpentaria", take a walk down the main street, he says.
"It has 30 heritage-listed buildings, all made from the local granite, dating back to the 1850s", offering a real taste of what life would have been like back in Kelly's day.
Finally, he says, finish with dinner at Hotel Nicholas. "The sense of old Australia is still here, and still prospering."
Return to: 100 Amazing Places You Haven't Been to Yet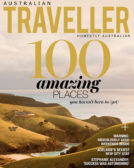 Enjoy this article?
You can find it in Issue 62 along with
loads of other great stories and tips.