Australian Traveller's first-ever Readers' Choice Awards for 2011; results for Best City in Australia. THE WINNER:

MELBOURNE
It was neck and neck for a while between Sydney and Melbourne, but it soon became apparent that Sydney is a city readers love to visit while Melbourne is where most of you would rather live. Still viewed by AT readers as "the cultural capital of Australia", Melbourne was lauded by one man for its "history, sport and public transport" and by one woman for its "shopping, eating, galleries, concerts and theatre". Those two readers seemed to sum it all up, really. Kudos was given to Melbourne for its trams, for hosting the Comedy Festival and the Australian Open, for its easy-to-navigate town planning – which includes excellent cyclepaths – and for laneways brimming with boutiques and bars, as well as for its general "artiness".
THE DETAILS For more on what to do and see around Melbourne, go to visitmelbourne.com
RUNNERS-UP:
2 SYDNEY
The Australian city that shines brightest in www.sydney.com
3 BRISBANE
This river city is fighting its way up the food chain, despite the past year's rough weather. visitbrisbane.com.au
4 PERTH
Some say it's the world's most remote city; it's also one of the prettiest. experienceperth.com
5 ADELAIDE
The sleepy City of Churches is coming into its own. That might have something to do with the fact that amazing wine regions are less than an hour's drive away. southaustralia.com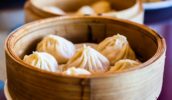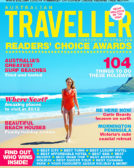 Enjoy this article?
You can find it in Issue 42 along with
loads of other great stories and tips.