VERY MELBOURNE
Aesop
Albert Coates Lane in the QV complex
3 Acland St in St Kilda
David Jones
This clean, refreshing, botanical-based skin care is made in Melbourne and is an aromatic treat too. The popular hand balm, for instance, uses mandarin rind, wild rosemary and cedarwood. The magic creams and potions come in apothecary-style brown glass jars so you're not paying for fancy packaging. The staff will spoil you.
Bettina Liano
471 Chapel St South Yarra
269 Little Collins St CBD
Although Ms Liano actually has more stores in Sydney these days, her style defines South Yarra sass and Chapel St is where it all started 15 years ago. The flagship store at No.471 is actually across the road from the original site. You need the bod and bravery to wear this look (Liano lovers say a sexier pair of oh-so-low jeans is yet to be invented), but it's fun just perusing the racks. Current looks (see www.bettinaliano.com for store windows going back four weeks) include a "models on the farm" vibe. Western check never looked so daring.
Enoteca Sileno
21 Amess St, Carlton North
920 Lygon St
For over 50 years, importer Gino di Santo has been challenging and treating Australian palettes. Give the man a medal. He was one of the first to import espresso coffee machines and the first to import gelato machines, Arborio rice, balsamic vinegar and extra virgin olive oil. "I like to say that before 1983, there were no virgins in Australia," the 80-year-old joked recently, "and after 1983, everybody became a virgin." The family-run Enoteca Sileno, close to the corner of Rathdowne and Fenwick Sts, is still a secret to many, though not restaurateurs and locals. In this goodie cave, hidden away on residential Amess St, you will find dusty bottles of Italian wine varieties you never heard of, the glorious panforte from Sienna, Ferron Vialone Nano – the best risotto rice, and that essential electric polenta machine. This is one of the reasons Melbourne is a world food capital. Even Sydney restaurants get their imported treats here.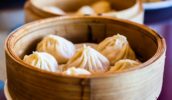 Husk
176 Collins St City
557 Malvern Rd Toorak
123 Dundas Pl Albert Park
An inspired collection of world-sourced clothing, shoes, adornments, homewares and even toys, Husk gives chain stores a good name. Founder Justin Abrahams aims not just for a pleasant shopping experience but "a sanctuary that surprises and thrills." That it does. Nowhere else will you see a floral skirt from Pakistan teamed with cowboy boots from Spain and ethnic jewellery from all over, as in the current winter range (see www.husk.com.au). You can also indulge in "sensory care" and retreat to the courtyard for divine tea and coffee, juices and a wicked tuna salad. "Just a lovely space to be in," says Nene King. This year Husk celebrates ten years of "bohemian soul" but as you can tell from the locations, it's not for bohemian budgets.
Minimax
582 Burke Rd Camberwell
585 Malvern Rd Toorak
10 Church St Brighton
Chadstone shopping centre
The favourite shop of many Melbourne gals – as you can see from the wedding registry list. Swish homewares and gifts for girls, boys (electronic tie rack?) and babies adorn the three stores, all in leafy locations. Minimax is the place to go when you must have those Royal Doulton ramekins or fondue for two. See www.minimax.com.au for a few (hundred) gift ideas, prices included. Or you can't go wrong with a Minimax gift voucher.
Nicola Cerini
39 Little Hoddle St, Richmond
Nicola Cerini's botanical-print, must-have handbags are seen on shoulders all over the world. Since the launch of the line in 1999, outlets have been established in Japan, the UK and New Zealand. All the bags are manufactured in Australia, though Made in Japan stocks the largest range – that's a switch on Australiana made in Asia. But not altogether surprising given the Japanese sensibility and texture of many of the designs. Alas, Nicola has relocated her studio from Flinders Lane to Richmond. But you can duck in for twice-yearly sales or by appointment (not as daunting as it sounds) to visit the studio and learn about the inspiration behind the prints. Go to www.nicolacerini.com.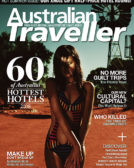 Enjoy this article?
You can find it in Issue 18 along with
loads of other great stories and tips.