Drum roll… And the winner of Australia's overall 'favourite travel experience 2015' in Australian Traveller's People's Choice Awards is…
Winner – Melbourne
'Creative capital', 'culinary capital', 'Australia's most livable city' – Melbourne has been called many things over the years, and the best bit is: they're all true. With more world-class restaurants than you could poke a sourdough batard at, you'll struggle to eat better anywhere in Australia. Nowhere else quite does low-lit wine bars and atmospheric late-night dining like Melbourne. Few other cities could compete with its vibrant festival scene, iconic sporting events and jam-packed cultural calendar, either. Winter visits call for tailored coats, cosy cafes, boutique shopping and fabulous art galleries, while summertime is sweet for rooftop bars, garden picnics, outdoor cinema and relaxed, al fresco aperitifs.
The runners-up
2. Tasmania: Tassie has long been known for its rugged nature and peaceful isolation, but with sophisticated dining and a hip arts scene now in the mix it's morphed into an unbeatable weekender.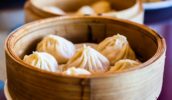 3. Sydney: Few places could rival Sydney's unique mix of laid-back living, stunning natural beauty and iconic architecture. And those beaches? They're the envy of
cities around the world.
4. Far North Queensland: With pristine ancient rainforest, stunning beaches and the Great Barrier Reef on its doorstep, Far North Queensland is
an outdoor playground second to none.
5. Broome and the Kimberley, WA: The Kimberley's vast, desolate beauty is marked with spectacular gorges and waterfalls, while Broome's famous Cable Beach is one of Australia's best.
ALL THE RESULTS: Australian Traveller's People Choice Awards 2015
Want to book your ultimate break? Head to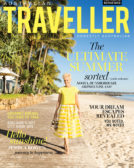 Enjoy this article?
You can find it in Issue 66 along with
loads of other great stories and tips.