An AT heads up on what's happening in Melbourne.
Will you be able to eat this cake?

A challenge of a whole different nature awaits you next month, when Melbourne dishes it up.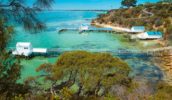 What do you get if you take 200g of caster sugar, unsalted butter, self-raising flour, chopped and melted dark chocolate and six eggs, then repeat 2,000 times? Here's a hint: it's 100m of chocolate indulgence and will give you a major stomachache just from looking at it.
Melbourne's longest cake can be found at the Yarra Promenade in Melbourne from 10am on March 15. You can purchase a slice of the cake and a drink for $6. (And amuse yourself trying to work out how much the whole cake would cost.).
The world's longest cake, according to the Guinness book of records, was baked in Turkish town Alanya in 2006. The record breaking banana cake was a whopping 2,720m long and required 285 chefs.
To get your slice of the action, head to www.melbourneslongestcake.org.au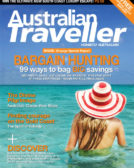 Enjoy this article?
You can find it in Issue 25 along with
loads of other great stories and tips.