julie shuttleworth, sea horse, seahorse, seahorses, perth
AT Reader Julie Shuttleworth from Pemberton in southwest WA has a favourite secret about her home state. And they're hidden right on Perth's doorstep . . .
Words and images by Julie Shuttleworth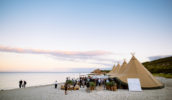 Over a dozen species of seahorse are found in Australian waters, however the West Australian seahorse is unique to WA and is found nowhere else in the world.
The WA seahorse is distinguished from other seahorses by dark lines around its snout. Its body colour is highly variable, ranging from white, yellow, brown, grey, pink and bright orange to match the colour of surrounding sponges.
The WA seahorse can be found in sheltered bays along the WA coast between Ningaloo Reef and Augusta. They're fairly common, though not often spotted by divers as they've mastered the art of camouflage, remaining motionless, swaying in the current and changing colour to blend with their surrounds.
So where can you spot a WA seahorse? This is the secret WA tip – as it's right on Perth's doorstep. Try a night dive in the Swan River in Perth. Guaranteed you'll spot one if you look on old ropes, sponges and sunken barges. A significant number of seahorses congregate in the lower reaches of the Swan River in early summer when many crustaceans are spawning as this provides plenty of food for seahorse offspring.
The WA seahorse is an amazing species endemic to the state. Lucky divers might just spot this unique fish hanging by its tail swaying peacefully in the current. When spotted, they're a true delight – however, their tranquillity should be respected at all times.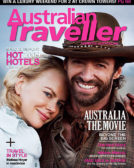 Enjoy this article?
You can find it in Issue 24 along with
loads of other great stories and tips.