A private entrance, high security and a secret exit… but is it enough to attract the clientele The Terrace is after?, asks Fleur Bainger.
It ain't always easy getting a hotel room in Perth. In fact, the dire bed shortage is a constant point of contention in the WA capital. Business travellers connected to the mining and resources sector pour through the city each week, monopolising accommodation and driving room rates up to levels that dissuade conventional travellers from visiting – last year travel website eglobaltravelmedia.com.au even advised its readers to bypass Perth because of it.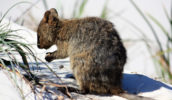 So when new boutique venture, The Terrace Hotel, opened on the CBD's main thoroughfare in November (one of only two new hotels to open in Perth in the past six years, the other being the new Fraser Suites) there was more than a lick of interest in it. Even if its 15 suites wouldn't go far towards stemming the overwhelming demand.
Admittedly, the public relations department did all they could to bump up the hype. Its opening in November came complete with celebrity fanfare – actress Emma Booth and model Jessica Gomes, both WA girls wearing WA designers, were there – and hotel architect Jean-mic Perrine has publicly proclaimed the hotel's intentions to cater to the travelling elite, with a private entrance, high security levels and secret exit.
"We're going to get a lot of artists, fashion people and business people who like luxury boutique hotels," he was quoted as saying.
"You don't usually get to share a space with George Michael or whatever [but you will here]."
Indeed.
The façade doesn't look terribly George Michael – its original red-brick-and-white-stone façade is charming, but no sparkling palace. Inside, however, tells a different tale. Custom-made chandeliers, polished original floorboards and a polished oak bar shout of opulence, while glossy vintage wallpaper – said to have been brought specifically from London – shines from all corners. (Yes, shines.)
The fit out is not quite gaudy, but it's ostentatious enough to be close – a new man's take on old-world money. At any rate, it's like nothing else in this city.
My fiancé and I are led to our room by both the porter and concierge, who are equally enthusiastic about the task (their first day at work, one might suspect). We're then left to our own devices.
And devices there are. Apple entertainment gadgets mingle with a Bang & Olufsen television screen, along with a circular remote control that looks impressive (and allegedly controls everything from the radio to pay TV channels), but remains cryptically unusable, even to the concierge. There's also a hotel iPad at my disposal.
The rest of the room is no exercise in minimalism either, but as with the other hotel decor it's been pain-stakingly selected, creatively decorated, and carefully thought out. A tall, gold Japanese wardrobe stands to one side, holding a chic pod coffee machine and mini bar. Dimmer light switches, bedside bottled water and a handwritten welcome card are all considerate touches. And the plush red carpet is crowned by my one non-negotiable: a beautifully dressed, soft but firm, sprawl-across-it-sideways bed.
Admittedly, the $432 asking price (for a basic room, online price only) is expensive. But it's fairly reasonable in comparison to the rest of Perth.
The average nightly rate here is $211, higher than anywhere else in the country (Sydney, for example, averages $172) and thanks to the spoils of the mining industry flowing freely across town, you've got to elbow business travellers aside to score a room in spite of the prices.
The Terrace was originally constructed by the Anglican Church and named St George's House. It went through numerous transformations as the decades peeled away, including being saved from demolition by the British Lord and patron-saint of WA tourism, Alistair McAlpine. After eventually being used as office space, it was emptied in 2002 and laid dormant until architect Perrine was able to fulfil a long-held dream to gussy the place back up.
As with many multi-million dollar developments, its relaunch was delayed numerous times until its opening, but then another setback: a freak storm toppled one of the original chimneys and part of the roof blew off, forcing The Terrace to close almost as soon as it had opened. A few days of scaffolding and teeth grinding later, it was back in action just in time for our stay. No wonder we encountered so many staff hovering like flies – for many, it was their first night on the job.
The entire hotel is a loose exercise in historical references, but the dining room downstairs is where the building's heritage is really celebrated, with its high, wide ceilings.
The sommelier knows his stuff and gracefully suggests a mid-range bottle of Margaret River chardonnay at $75 a pop. We go with his recommendations for a main of pork belly – artfully presented atop quince puree ($34) and seafood bouillabaisse – an unusual, tomato-free take with slabs of snapper, steamed prawns and mussels placed in a brown, fishy broth ($40). Both dishes are tasty and well-executed, but also buckle-poppingly generous, so we're pleased when the waitress humours our request to retreat to our suite with the leftover wine and restaurant glasses. (Unorthodox, yes, but at least it's the sort of five-star treatment a Hollywood princess might demand.)
Naturally, this calls for a road test of the bath, which is giant, white and in the middle of some serious black marble. It is a beautiful room, aside from the shower screen which has not yet been fitted – another small speed bump. But in goes the shower gel (by The White Company), clink go the glasses, and we lay back in bliss.
The Terrace Hotel may, at this stage, still have its training wheels on, but this lovely haven in the heart of the CBD gets my vote. I only wonder if George Michael or whatever will feel the same.
The Details
The verdict
As far as Perth hotels go, this is the most idiosyncratic, personable, interesting and luxurious one I've seen. As with all new hotels it's still finding its feet, but well worth a stay.
The score
16/20; great
We rated
The extra long, goose-down-and-feather pillows by Ploh, the beautifully fluffy bath towels and the plush bed.
We hated
Minor unfinished details – the wifi wouldn't connect to the hotel iPad, the glass shower screen in the bathroom hadn't yet been fitted.
Where
237 St Georges Terrace, Perth. Up the western end of Perth's CBD, it gives the pleasant impression you're out of the heart of the beast, but still close enough to walk to everything, including the happening Brookfield Place development of bars and restaurants.
Notes
• Room rates range from $432 a night for a standard deluxe room to $1278 for the premier suite (online price only).
• Due to its location, the only parking available is at an inner-city carpark, which charges $35 a day (a valet will drop it and return it for you).
Contact
(08) 9214 4444; terracehotelperth.com.au
History rewritten – Other hotels with historical roots
Harbour Rocks Hotel, Sydney
This 59-room boutique hotel sits on the site of Sydney's first hospital in the bustling Rocks precinct.
The original building was constructed in 1887 as Evans Stores, before being incorporated with three other buildings and transformed into a boutique hotel. Today, the original brickwork, sandstone and beams are perfectly mixed with a modern and contemporary design.
From $309 per night.
Hotel Lindrum, Melbourne
Originally built by tea merchants, the Griffiths Brothers, the site would become Lindrum's Billiard Centre – one of the original billiards tables is housed here – and later the publication offices of The Herald and Weekly Times.
In 1999 the building was transformed into Hotel Lindrum, a boutique hotel with distinct character and charm.
From $450 per night.
Mount Lofty House, Adelaide
Built in the 1850s for the family of Arthur Hardy, a politician and lawyer, the house had many distinguished owners over the years.
In 1983 the Ash Wednesday fires sadly destroyed all but the massive stone walls.
In 1986, it was restored as a lavish guest house with rooms overlooking the stunning Piccadilly Valley.
From $469 per night.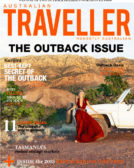 Enjoy this article?
You can find it in Issue 49 along with
loads of other great stories and tips.