We went straight to the experts to get their insider tips on booking and taking a cruising holiday.
Q: What time of year will I get the best deals?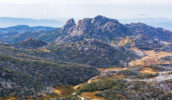 Brett Jardine, general manager at International Cruise Council Australasia, says: "That depends on what your idea of a 'good deal' looks like! Generally, most cruise lines will do everything they can to make sure that the people who book the earliest get the best offer in terms of the cabin as well as the itinerary and departure dates they want. If it's just price you're after, there are last-minute deals available, but they can come with the disadvantages you'd expect of a last minute deal – you might not get the dates you want, the cabin you want and so on."
Q: Do I need to pack any essentials?
Brett Dudley, founder and chairman of ecruising.travel, says: "Check to see if you need a passport. If your cruise includes an international port like the Pacific Islands, New Zealand or Bali, even for the day, you will need one – regardless of whether you plan to stay on board. Also, don't forget at least one power adaptor – some ships that come to Australia only have US sockets."
Q: Am I going to be the youngest person on board?
Kirsty Jensen, manager of Cruise Republic Australia, says: "Ages vary on each cruise. It will depend on the cruise line (P&O and Carnival will be younger than Princess for example) and also time of year (school holidays will have more families). Everyone is on board to have a great time and you will find passengers of all ages mingling and making the most of their holiday."
Q When's the best time of year to take a cruise holiday?
Kirsty Jensen says: "The short sampler cruise is a great option available all year round and gives you a taste for cruising before embarking on a longer journey. Longer cruises around Australia operate seasonally and cruise lines offer these at the most suitable times depending on the port stops. If doing a Tropical North Queensland cruise, it's a good idea to avoid their 'rainy season' over the summer months."
Q: What about adventure cruises?
Geoff Hackett, director of Cruise Marketing Group, says, "Adventure cruises, also known as expedition cruises, are fantastic if you're the kind of person who can't stand the thought of being 'cooped up', as they tend to be all about what's happening off the ship, not on it. However, they really are a different category to luxury ships; they tend to be smaller and don't have the same facilities on board."
Q: How do I score an upgrade?
Brett Jardine says: "Depressingly, these are given randomly. It really depends on the cruise ship you're on, where you're going, what kind of occupancy rates there are on board and so on. But never be afraid to ask – you never know."
Q: Will I get seasick?
Kirsty Jensen says: "Seasickness is a possibility for anyone but, to help avoid it, book early so you can get a cabin midship and on a lower deck – this is the most stable part of the ship. If you are worried about seasickness, make sure you decline any upgrades as you could be upgraded to a higher fared cabin at the very front! Some passengers find ginger (dried ginger, ginger beer etc.) and apples also help."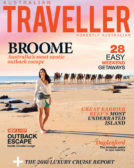 Enjoy this article?
You can find it in Issue 51 along with
loads of other great stories and tips.