It's only 150km long, yet Kangaroo Island is home to arguably the densest and most varied menagerie of wildlife in Australia. It's landscape is so diverse you won't believe that all this can be crammed onto one island.
If you haven't heard much about this little slice of South Australian paradise, check out these fun facts:
-KI is seven times the size of Singapore at 4400km2. At its narrowest point it's just 900m wide.
-Flinders Chase National Park was established in 1919, "as a bit of a sanctuary for those suffering from 'brain fag'", according to the park's founding father Samuel Dixon.
-The Kangaroos on KI are slightly different from the mainland ones. They have longer fur and are darker in colour.
-The Remarkable Rocks sit on Kirkpatrick Point, named after an 1899 shipwreck survivor. The term is from an original chart that described some "remarkable rocks".
-There have been more than 80 shipwrecks off KI since records began in 1847. The last of its three lighthouses (Cape Borda, Cape du Couedic and Cape Willoughby) was built in 1909 but at least 19 ships have been wrecked since, the latest in 2008.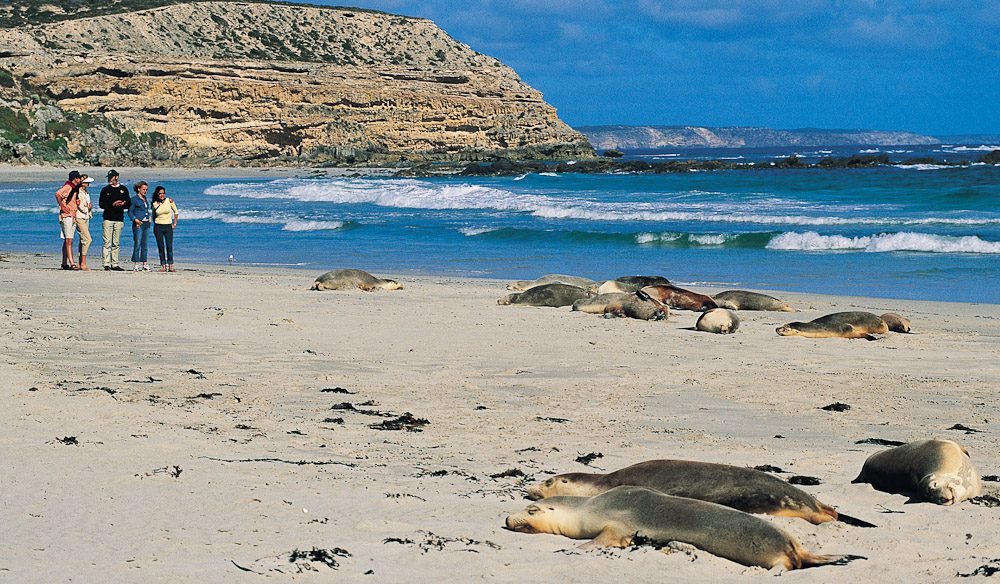 -Tate's grass trees, known as yaccas in SA, grow 0.5 to 2.5mm a year. Until 1997 their red resin was harvested to make a gum used in fireworks.
-What look like stalactites at Admirals Arch are in fact fossilised roots.
-The Ligurian bees on KI are the world's last pure population. KI was the world's first bee sanctuary, established in 1885.
-KI should be known as I'Île Decrès, as French explorer Boudin published the first map of the island in 1811 – three years before Flinders.
-American River is on a bay, not a river.