The NSW South Coast is brimming with secret pockets of adventure and relaxation. Here are a bucket list load of tips to make you feel like a South Coaster on your next holiday.
1. Tathra
Tathra, about 20km east of Bega, is sandwiched between two national parks – Bournda to the south and Mimosa Rocks to the north – a 17-kilometre strip of rugged coastland popular with surfers, fisherman, snorkellers, bird watchers and walkers. All you need for a Tathra holiday is your swimmers, thongs and beach cricket gear.
2. Tilba Tilba
The Princess Highway bypasses timeless Tilba Tilba – and this is a very good thing indeed. The halt of progression in this unique town offers a chance to time travel to a perfectly preserved heritage village. Nearby Mt Dromedary (Gulaga), with its rolling hills and at times eerily descending mist, is crisp and refreshing with a century old cottage nestled between woodlands and flowerbeds.
It's the stuff children's summer dreams are made of: playing with friendly dolphins in crystal clear waters. The experience is made all the more special when it's shared in the dolphins' natural habitat – the Australian coastline. Book Jervis Bay's Dolphin Watch Cruises open-topped Eco Explorer and get up close to the bay's sealife, sea cliffs and the brilliant white sands.
The ABC Cheese Factory in Central Tilba, built in the 1890s, was the first cheese co-operative in New South Wales. These days, the space makes its own brie, camembert, swiss, feta and cheddar using milk from its dairy. They're also home to the largest range of honey on the south coast.
5. Montague Island
Just off the coast from Narooma on the south coast of NSW, Montague Island was first operated as a lighthouse site in the late 1800s, and today is a crucial breeding ground and habitat for Little Penguins, as well as playing home to the largest Australian and New Zealand Fur Seal colony along the NSW coast.
6. Jim's Wild Oysters
Plug Jim Wild's Oysters into the sat nav and take a drive out to Greenwell Point to chat with Wild who was named as the world's fastest oyster shucker in 1984. While Wild, now in his 60s, may no longer be able to open 30 oysters in two minutes, his shucking skills remain strong.
The farmer, who made a cameo on a MasterChef shucking challenge on the Network Ten cooking show, urges visitors to his rustic oyster shack to order oysters unshucked and learn a new life skill. Look out for the bloke wearing a loud Hawaiian shirt and ask him to help you shuck a cheeky dozen of his award-winning Greenwell Point oysters.
7. Milkwood Bakery
Berry's Milkwood Bakery (FKA Sourdough Café) is certainly worth turning off the highway for. Within the heritage-listed rustic building the food is consistently good, but the woodfired local field mushrooms, Robertson blue and walnuts on sourdough should be number one on your list.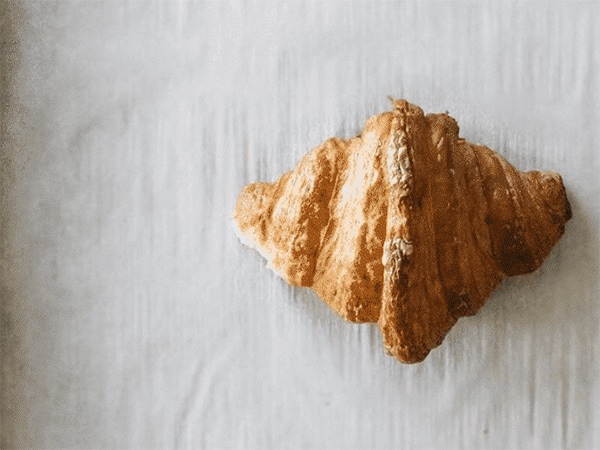 Silos Estate Winery, in between Berry and Nowra, shows its guests around the 40-acre property (complete with grazing alpacas) by whisper-quiet Segway tours. The estate is a working vineyard operating from buildings used in the original dairy farm established in 1870. The premises have now been fully restored and house award winning accommodation, cellar door, art gallery and a restaurant.
9. The Old Schoolhouse
Cheese-making has given Milton's 19th century The Old Schoolhouse a new flavour. Cheese is now made on site in The Milk Haus, using local milk from pasture-fed cows and the tea served is also grown locally. Situated in the old Cheese Factory at 170 Woodstock Road, Milk Haus aims to deliver fresh, honest, simple fare; free of toxins, preservatives and anything artificial.
The retro Bodalla Dairy Shed café and milk bar has breathed life into the village over the past few years. A boutique cheese, yogurt and milk factory has opened on site and the kids can 'learn where the milk comes from' via the farm animal experience. There's also twice daily animal feeding (at 10am and 4pm) and friday ice cream tastings.
Cupitts Winery, near Ulladulla, offers the complete gourmet experience, with award-winning wines, craft beers, artisanal French-style cheeses, a farm-to-table restaurant, live music on Sundays and new luxury pod accommodation in the Ulladulla hinterland.
Tilba Valley Wines on the shores of Lake Corunna, is great place for a game of bocce or croquet. Stay to sample wines, Australian port and muscat and a ploughman's lunch or Devonshire tea.
13. Fitzroy Falls
A little further inland – onto the enclaved valley roads of Kangaroo Valley – lives the 80 meter plunging Fitzroy Falls. Take a trip and watch them splash into the untouched bushland of Morton National Park.
The East Rim Wildflower Walking track runs 1.25km from the Visitor Centre to Warrawong lookout. In spring, the self-guided stroll is home to diverse florals, native plants and trees. The West Rim walking track (3.5km) is a great introduction to dramatic gorges and waterfalls, pristine eucalypt forests and lush greenery.
Bikers family? Check out Australian Cycling Holidays, which has a selection of self-guided, multi-day tours that drink in the scenery. Feeling energetic? What about the newly launched (Jervis) Bay and Back 2 ½ day tour. Phew!
Not that the kids need an excuse to return to good ol' Jamberoo Action Park, but there are two attractions that will keep them coming back for more: The 'Funnel Web' and Banjo's Billabong – the "largest interactive water play area built in the Southern Hemisphere".
16. Davidson Whaling Station
Perched on the promontory that juts into Twofold Bay, Eden is surrounded by national park and has the third deepest natural harbour in the Southern Hemisphere. It's the southern-most town on the South Coast, only one hour from the Victorian border.
The town is rich in whaling history – you can wander the ruins of Davidson Whaling Station, the longest-operating shore-based whaling station in Australia. There's also a Killer Whale Museum displaying boats, whaling gear, photographs and nautical apparatus – and the town is home to the annual Whale Festival.
17. Milk and Honey Cafe
Kiama's Milk and Honey Café has scored a tasteful refurb, making the most of the coastal light, and the local-facing menu has also been refreshed.
The Euro-style restaurant The River Moruya, which has scored a hat in SMH Good Food Guide, uses locally sourced (and mostly organic) produce, with everything made in-house including its scrummy cured meats. Helmed by Chef Peter Compton, he uses his obsession for classical French techniques and infuses them with modern Australian concepts.
19. Paperbark Camp
Paperbark Camp is a win with visitors. Not only for its incredible setting, but for its close proximity to idyllic beach town Huskisson and the incredible food and wine experiences on offer.
Hidden in the forest on the NSW south coast, a stay in one of the beautiful safari tents couldn't feel further from camping. Expect elevated timber installations that come complete with hardwood flooring, wraparound verandahs, high thread counts and freestanding bathtubs.
20. Kiama Blowhole
Kiama's name comes from the Aboriginal word Kiaram-a, meaning 'where the sea makes a noise' – a reference to the famous Kiama Blowhole. The spectacular plumes of water noisily erupt through natural holes in the coastal rock, thrilling the crowds that gather around it. Magical at all times of the year.
For more information, see our guide to the NSW South Coast