There aren't many areas left in Australia that have no wi-fi signal but if you're looking for a place where you can truly switch off and have a screen break, Lord Howe Island will be your dream destination. Everyone instinctively slows down when visiting this natural island paradise, where the speed limit is only 25 km per hour. There are only 400 visitors allowed on this tiny island at one time so plan your trip well ahead.
Things To Do on Lord Howe Island
The island is a haven for nature lovers. It has been world heritage listed since 1982 because of the scenic beauty, the biodiversity of plant species and the wildlife. Spend your days bird watching, snorkeling, diving, doing fun water sports or hiking along sandy beaches and into lush forests. The pristine environment is home to over 130 species of permanent and migratory birds and is one of Australia's most interesting bird watching destinations.
Walks
Lord Howe Island is a bush walker's paradise. From easy beach walks through palm and banyan tree forests to more challenging mountain hikes like the Seven Peaks Walk which scramble along cliff sides and give incredible views across the island and out towards the Tasman sea, there's something for everyone. One of the best day treks in the world is the Mt Gower climb, an 875 metre challenging climb. You need a very high level of fitness but the forest of clouds at the top will be your reward for training for this hike. Fifth generation Norfolkian and local mountain guide, Jack Shick, leads guided walks every Monday and Thursday.
Diving & Snorkelling
With over 60 world class dive sites to choose from, you could spend your entire holiday under the surface in the oceans surrounding Lord Howe Island. The water temperature remains between 18 and 26 degrees due to the warm ocean currents which flow through the area. With over 90 species of colourful coral and 500 species of fish known to live in the reefs, this is one of the world's most spectacular diving and snorkeling regions. Don't miss Ball's Pyramid, the world's tallest sea stack. The boulders are covered in vibrant red and green plant life, the coral is kaleidoscopic and, if you're lucky, you'll get to see the elusive angelfish, amongst the myriad of other marine species down there.
Golfing
The golf course on Lord Howe island is well known as one of the most picturesque in Australia. It is located in proximity to the majestic Mt Gower and Mt Lidgbird, and these huge mountains seem to tower in the distance. Whether you come to play your nine holes in the annual Golf Tournament held each November or you play a friendly round as part of a relaxing holiday, this unique course offers many challenges as you traverse through kentia palm forests and out on to the shore. The Lord Howe Island Golf Club holds an Easter competition and regular Friday afternoon and Sunday Social games. The locals will welcome you.
Fishing
Reef and Beyond have a customised new boat with a special hull which allows greater navigation of some of the higher swells of the ocean around Lord Howe Island. The boat can accommodate groups of up to 20 passengers and have you out fishing near Ball's pyramid within 25 minutes.
For a fishing experience that you will never forget, get out on the water with Crom from Oblivienne Sportsfishing. His years of expertise will be invaluable as you you will your finely tuned angling skills to fish the lagoon.
Jack Shick's Noctiluca can take you out deep sea fishing for king fish, trevally, wahoo and tuna, while the Lulawei offers sunset fishing trips.
Best Time To Visit Lord Howe Island
The temperate climate of the island means that it is a year round destination for holiday makers. Between September and May it is warmer and excellent weather for swimming and ocean activities. For bird watchers, there is something happening all year round. In January, early breeder birds like Sooty Terns, Brown Noddies and Masked Boobies are nesting and fledging. By the end of August you can see the mutton birds arrive and towards the end of October the Red-tailed Tropicbird is breeding along the cliffs.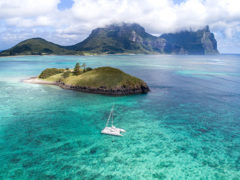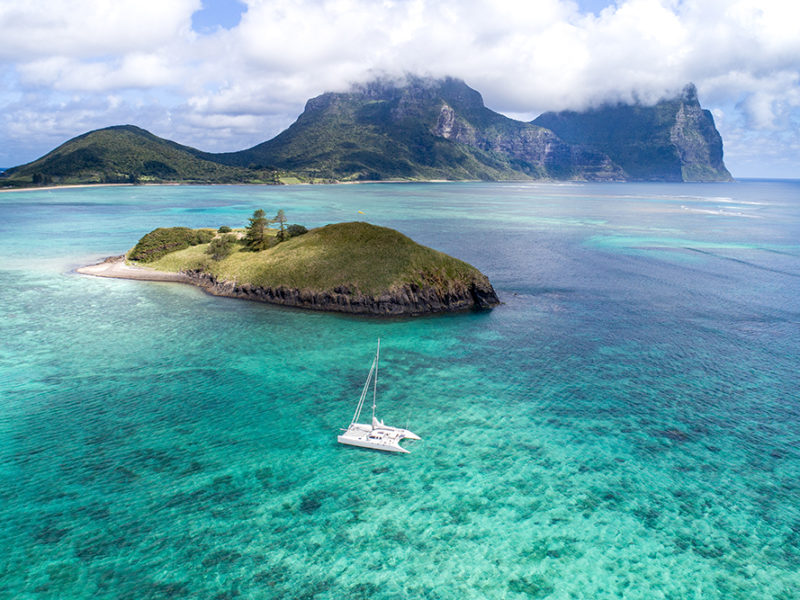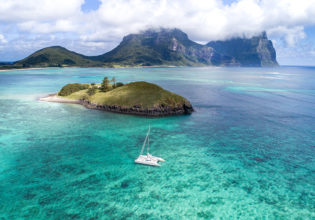 Who says blue and green should never be seen? When it comes to the heartstopping Lord Howe Island, we'd say this level of natu...
Choosing Where To Stay on Lord Howe Island
Arajilla Retreat has luxury accommodation for the discerning traveller. With a fine dining restaurant and encompassed by a thick palm forest, it is a peaceful and stunning retreat from the world. A similarly luxurious option is Capella Lodge. The furnishings are chic and the property has magnificent ocean views. The spa uses gloriously fragrant native Australian botanical products to pamper you from head to toe.
For the budget traveller, self contained apartments are available. Try Ocean View Apartments, Leanda-Lei Apartments or Somerset Apartments for a range of one, two or three bedroom apartments where you can relax after a long day of sightseeing.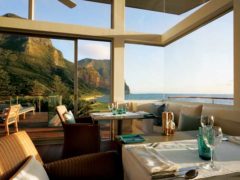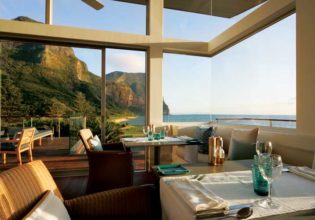 Lord Howe island - the perfect island escape, with wildlife, birdlife and everything from high-class spa treatments to low-rent be...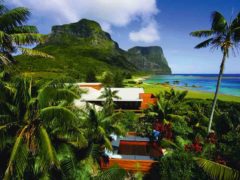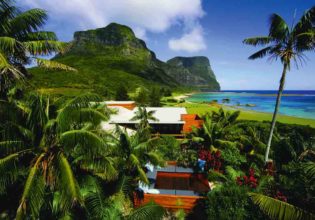 Capella Lodge on Lord Howe Island is the ultimate Australian destination for those who really need to take time to unwind and indu...
Tours & Packages Lord Howe Island
One of Australia's great walks, the Seven Peaks Walk, is a five day guided trek through some of the incredible peaks on this world heritage listed island. Explore the beaches, oceans, forests and mountains by day and retire to a luxurious warm shower and comfortable bed at the Pinetrees lodge in the evening.
To really experience the wonders of the ocean that surrounds Lord Howe Island, take a deep sea diving tour from September to June to one of the 60 spectacular coral reef dive sites in the region or charter a fishing boat with a local guide. If you'd prefer not to get wet, Lord Howe Environmental tours runs day trips. You can hike, kayak, learn about the maritime history of the island or explore the flora and fauna with an experienced guide.
Top Places To Eat On Lord Howe Island
From casual cafes to fine dining experiences, there is something to suit every taste and budget. Fresh seafood is a staple on every menu in town but the townsfolk are sensitive to dietary requirements so you'll find excellent gluten free food and vegetarian fare.
The Anchorage is open for every meal every day of your stay on the island. The restaurant serves fresh, modern Australian cuisine and delicious breads and cakes are made on site.
The restaurant at Arajilla Retreat is another exceptional place to dine, whether you stay on the property or not. Open seven days a week for all meals, you can also organise picnics to take away. If you're clever enough to catch a fish during the day, the chef will prepare it to order.
Other NSW destinations to explore